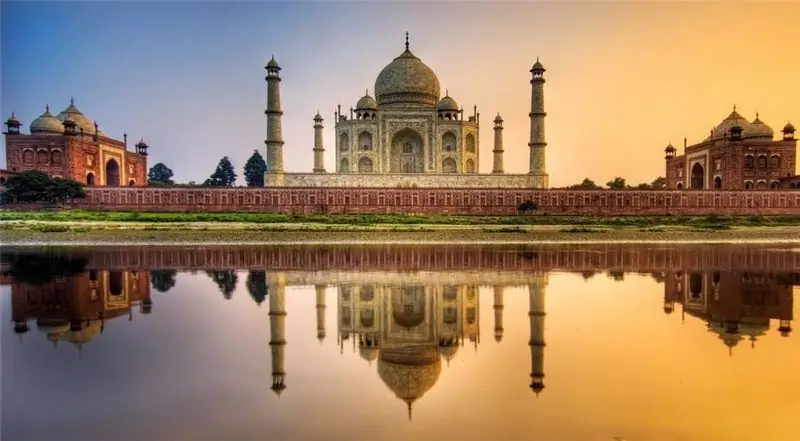 Accommodation
Transport
Nutrition
Excursions
Purchases
India, mysterious and diverse, attracts all kinds of tourists. People come here to touch the ancient culture and ancient civilization, admire the masterpieces of architecture or stunning natural beauty. Followers of Buddhism go for enlightenment, yogis - to meditate and master new spiritual levels. In Kerala, they strive to solve health problems with the help of the famous Ayurveda, and in Goa - for a serene beach holiday. The budget cost of the trip plays an important role in the tourism boom. Food and housing prices remain fairly low. And yet, how much and in what currency you need to take on a trip to India.
The exchange rate of the local currency, Indian rupees, does not differ much from the ruble. This is convenient for counting. But the import and export of rupees in India is prohibited. The most stable currency, which is convenient to carry, change, etc. - dollars. The exchange rate is floating, on average one dollar is equivalent to 70 Indian rupees. You can withdraw amounts in local currency from bank cards, but you need to take into account that everywhere a commission is taken for cashing out.
The area of the country (India is one of the ten largest) suggests some difference in cost. Consider the prices in Goa, beloved by Russians, for comparison, we will present some price positions in other regions.
Accommodation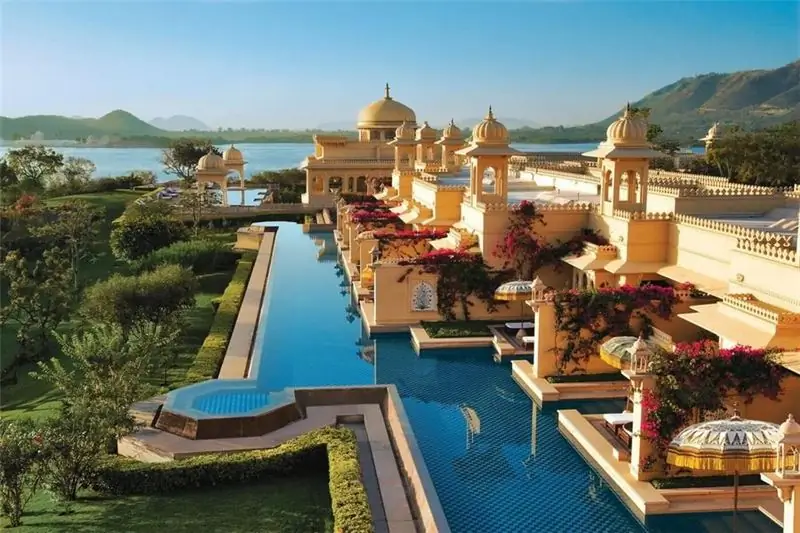 In a finished tour, the cost of living, usually in a hotel, has already been taken into account. The same as in the Ayurvedic centers of Kerala. On an individual trip, the price will depend on the type of accommodation, distance to the sea, the availability of a refrigerator, air conditioning, and a shower with hot water. In Goa, the cost will be different in the northern and southern parts of the state. In the north it is cheaper. In any case, the cost of renting real estate is very affordable.
Guesthouses, privately owned small hotels with a limited number of rooms, offer minimal comfort and are priced from Rs 350-400 per day. Such rent does not exceed ten thousand rupees per month.
There is an even more budget option that not everyone will like. Local residents erect temporary structures from plywood, reed or even leaves during the high season. Called by the romantic word "bungalow", but more like a home-made hut. The main plus, apart from the price, is the seashore.
You can rent an apartment with a separate entrance. The level of comfort is different, often such housing is guarded. The presence of a kitchen in apartments is important for families with children. The cost of a monthly rental is in the region of 20 thousand rupees, the farther from the sea and the center, the cheaper, respectively.
If it is possible to rent a private house or villa, it can cost up to 30-35 thousand rupees. The main advantage of such housing, in addition to comfort, is sound insulation, which is absent in almost all rental options.
In Delhi, you can rent a double room in a hotel for 400-800 rupees, but this will be minimal comfort and inconvenient location. A decent option in a three-star hotel will cost 1500-1600 rupees per day. In a hostel, a place in a good room can cost from 500 rupees. A little more expensive, 800-1000 rupees, will have to pay for a separate room from the owner. A good apartment in the center is offered for rent for 1500 - 2400 rupees.
Transport
If you are traveling on your own, your airport transfer will have to be planned in the budget. To get from Dabolim to the hotel by taxi, you need to pay from 800 to 1500 rupees, depending on the direction - north or south Goa. Taxis in Delhi are more expensive than rail travel. A public taxi is recommended, with a check and fixed prices, which are half the price of private taxis.
The most budgetary mode of transport is buses. Depending on the distance, travel will cost from 10 to 40 rupees. But they walk short distances and up to 18 hours. The exception is intercity routes.
It is cheaper to travel by train if you agree to a reserved seat. A first-class compartment will cost you the same amount you can get by plane.
A short trip on a pedicab or auto rickshaw will cost Rs 50, and you can still bargain.
For travel, many rent a bike. On average, this comes out at 700 rupees per day. To this must be added the price of gasoline (70 rupees) and the cost of parking (80 to 120 rupees).
Nutrition
It is impossible to count the number of original dishes in eclectic Indian cuisine. A variety of dishes are united by the gastronomic business card - spices. Local chefs add their various combinations to all dishes, including desserts. If you are wary of spices, it is better to warn the waiter right away. The diet of local residents is based on vegetarian food, which also prevails in traditional restaurants. But for meat-eaters, there are also enough establishments, from fast food to pretentious restaurants.
In general, you can eat 80 or 500 rupees a day, depending on your own preferences and the prestige of the establishment.
In Delhi, for 300 rupees, you can have a decent lunch in an inexpensive cafe. In fast food it will be a hundred cheaper. A glass of beer in a bar costs 100 rupees, the same - a cup of cappuccino in a coffee shop. You can pay for freshly squeezed juice from 30 to 70 rupees (depends on the ingredients).
Bottled water will be a separate expense item. Another for tourists, in terms of relative sanitary standards, is simply excluded. A five-liter bottle costs from 50 to 60 rupees, 15 of which are containers. An empty bottle can then be exchanged for a full one, the price will be 15 rupees lower.
Cooking yourself from purchased products is no cheaper than eating in a cafe. Breakfast, two boiled eggs, a large piece of pie with fruit and coffee will cost 160 rupees. The famous thali - a large plate or tray filled with a variety of dishes (vegetable curry, rice, flatbread, etc.) - is complemented by chicken and makes a very hearty meal at a price of 160 rupees. For lunch, you can also take Chinese-style chicken noodles. Only two can handle a huge portion, and this pleasure costs 180 rupees. Momos will cost the same - a dish similar to manti, also with chicken. For lovers of seafood, the menu is more expensive. Ordinary shrimp - 160 rupees, king - 1200 rupees, shark portion - 500 rupees. All this is served with a generous side dish.
Prices for fruits and vegetables are also low, especially with bargaining skills. In a grocery store, a full package of cucumbers and tomatoes will cost 50-60 rupees. For the same package of various fruits, you can pay 200 rupees. The famous Goan pork sausages cost Rs 180 per kilogram. Or you can buy freshly caught fish on the beach, which will be immediately cooked - all for 500 rupees.
Alcohol in Goa is also very affordable:
Indian rum - 150 rupees per half liter.
Locally produced bacardi - 360 rupees.
Bottle of Blue Lagoon alcoholic cocktail - 200 rupees.
Excursions
Two thirds of South Asian UNESCO World Heritage Sites are in India. The country is a paradise for the curious. Of course, excursions are expensive and time consuming, but the sights are worth it.
A four-day trip from Delhi along the Indian Golden Triangle costs about 25 thousand rupees. With a visit to the Agra Fort, the legendary Taj Mahal and other historic sites famous for centuries.
From Goa, you can see Delhi and Agra in three days. Such an excursion costs about 16 thousand rupees.
A two-day trip to the capitals of the ancient Indian kingdom with a visit to rock temples and incredible beauty of historical structures will cost about 12 thousand rupees.
From Goa, you can make easy, but very interesting one-day excursions:
The combined (bus / jeep) trip around Goa with a visit to the Dudhsagar waterfall, spice plantation will especially appeal to children. It includes elephant trekking, a picnic on the river bank. The cost is about three thousand rupees.
A visit to the bird sanctuary costs 100 rupees. The birds can be watched from a special tower, or you can rent a boat with a guide for 500 rupees to learn everything about the inhabitants of the reserve and see them themselves.
A fascinating acquaintance with the underwater world of the Arabian Sea, fishing and barbecue, as well as the opportunity to watch dolphins play will cost 2,500 rupees.
Purchases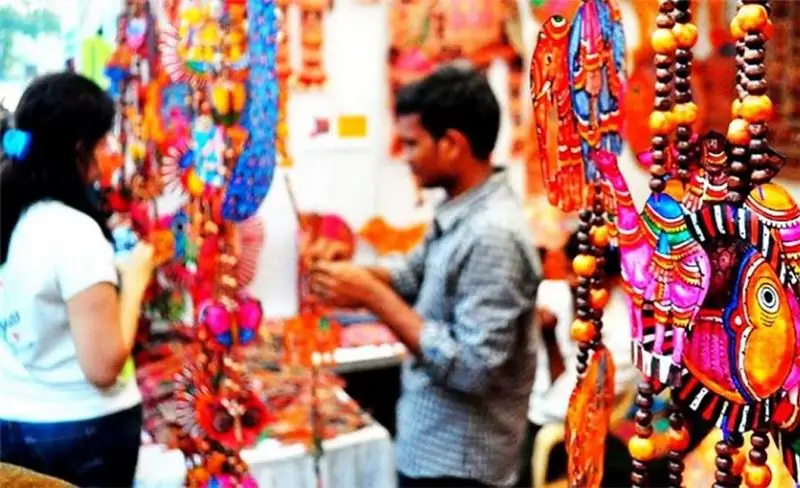 Indian shopping is a separate entertainment. The variety of goods and souvenirs scatters your eyes, and the prices are pleasantly pleasing. In addition, it is customary to bargain here.
When it comes to clothing and footwear, don't look for branded items in India. But it makes sense to pay attention to handmade Kashmir shawls. It is most often silk or silk with cotton. The cost is from 150 to 600 rupees. Sari deserves attention too. It can be bought not as a souvenir, but as a piece of excellent fabric, moreover, inexpensive, from 200 to 800 rupees. In general, fabrics in India are inexpensive and of high quality.
If you are interested in antiques, be prepared to spend accordingly. Colonial items are very expensive. Objects of the early 20th century are more accessible: bowls, jewelry, various symbols. All this can be bought at the antique market in Delhi, the average cost of such gizmos exceeds 30 thousand rupees.
Gold in India is of a high standard, but an unusual yellow color for us. The necklace costs in the region of 2300-2500 rupees, the ring - over 3500. Silver will be a profitable purchase - it is two times cheaper than ours. Gemstones can also be bought inexpensively.
As souvenirs, they usually buy:
Natural cosmetics based on coconut oil - from 300 rupees per jar. And you can buy the coconut oil itself - for 150 rupees.
The famous Indian incense (smoking sticks) starts at Rs 70 for a pack of 10.
Copper figurines of the gods will cost from 350 rupees. This is a democratic option. The same statuettes with gold trim and inlaid with precious stones will cost several times more, but it is better to buy them in special salons.
Silver dishes and coffee sets are very popular with tourists. A coffee pot will cost only 1500-1700 rupees, and a set of silver glasses on a tray is 1500 rupees.
Based on the prices, plan your budget for the day and multiply it by the number of rest days. By the way, when forming your budget, do not forget about the famous Ayurveda. How not to try the massage, which is done masterfully on the beaches of Goa. Its cost is from 700 rupees.
Photo