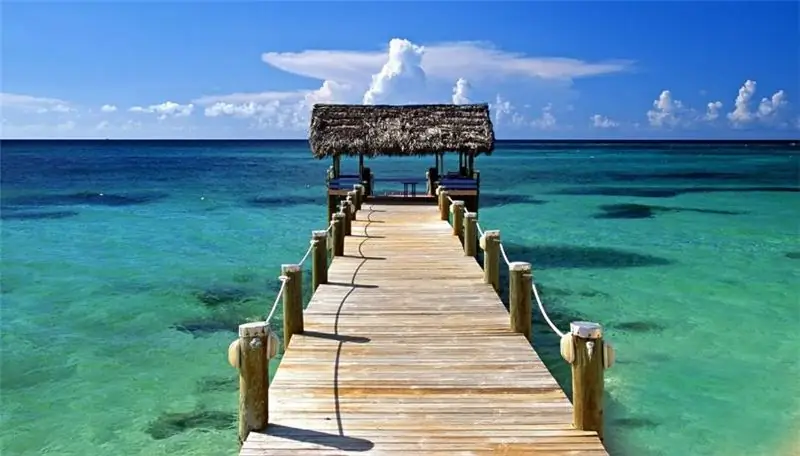 Accommodation in an Indian paradise
Food prices
Shopping in Goa
State travel
Transport and spending on it
The smallest Indian state of Goa differs significantly from other provinces in the country. It is more focused on receiving tourists from Europe who are accustomed to a certain level of service. What awaits travelers in Goa? A number of wide beaches washed by the Arabian Sea, lined with hotels, guesthouses, beach cafes, shops and much more, without which it is impossible to imagine modern resorts.
How much money to take in Goa depends on which part of the state you are going to. Goa can be roughly divided into two parts - north and south. North Goa attracts budget tourists who are not looking for much comfort and can be content with little. South Goa is built up with more respectable hotels, marked with 4 and 5 stars. There are few noisy parties and bazaars, so South Goa is chosen by retirees from Europe and Australia.
Goa is small. You can settle in its northern part to save some money, and ride a scooter to the southern beaches every day. Shuttle buses run between the beaches.
All payments for Goa are made in Indian rupees. In 2018, 1 dollar equals 73 Indian rupees. Since Indian currency cannot be brought in and out of the country, all tourists come here with dollars, which are exchanged for rupees on the spot.
Accommodation in an Indian paradise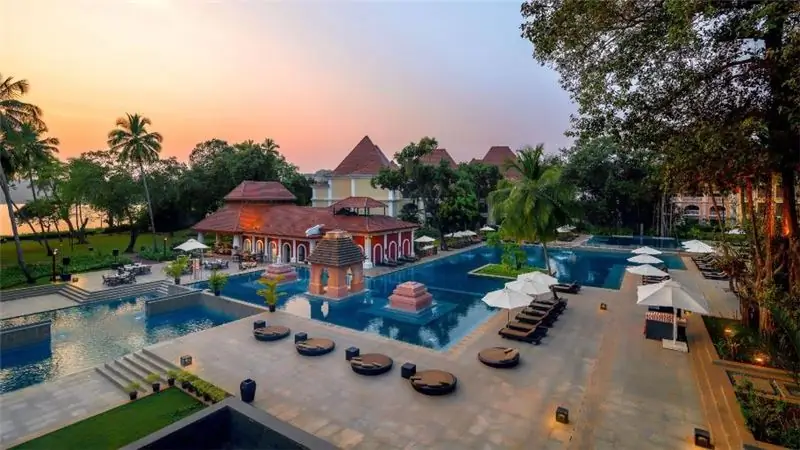 The cost of housing in the state of Goa depends on many conditions: on the season (in summer, accommodation will be an order of magnitude cheaper), on the distance of hotels from the beaches, on the presence / absence of household appliances and air conditioners, on the duration of the lease and even on the location of your resort (south is more expensive, north cheaper).
Budget tourists, as already mentioned, go to the northern beaches. Hostels, guesthouses and budget hotels are rented in Arambol. A bed in a hostel costs about 200 rupees ($ 2, 7) per day, a room in a guesthouse - 400 rupees ($ 5, 4), in a decent, but not the best hotel - twice as expensive. Five-star hotels on the northern beaches of Goa are rare. Accommodation in them will cost 5,000 rupees ($ 68). More expensive bungalows and hotels are located on the popular beach of our compatriots, Candolim. Room rates here start at Rs 800 ($ 10).
South Goa offers its guests large free-standing hotel complexes marked with four and five stars. A room in such hotels costs from 1,750 to 6,000 rupees (24-82 dollars). There are also three-star hotels (from 1,300 rupees ($ 18)), and guesthouses (600 rupees, that is, a little over $ 8), and hostels (320 rupees (4, 3 dollars) per bed).
Food prices
There are all-inclusive hotels in Goa. But, as practice shows, tourists still spend substantial sums on snacks, purchase of fruits and vegetables, and dinners in expensive and not so expensive restaurants.
Most tourists prefer not to purchase a package tour, but to organize their trip to Goa on their own. In this case, they will spend a significant part of their budget on food. The cheapest way to buy inexpensive Indian food is from small kiosks, which are usually located at the entrances to the beach area. Usually locals eat here. When choosing where to eat, be guided by the popularity of the takeout stand among the locals. Many people buy food, there is a queue, which means that the food here is tasty and satisfying. For first courses in such establishments, they ask for up to 100 rupees ($ 1, 3), for meat dishes - up to 220 rupees ($ 3), a salad will cost a maximum of 70 rupees (less than a dollar).
A little more expensive will be the meals in small beach cafes aimed at tourists. One person can leave about $ 20-30 there per day. This amount also includes refreshing drinks.
There are also restaurants of the European level in Goa with solid prices. The bill for lunch at such an establishment will be about $ 100.
Once in Goa, tourists do not miss the opportunity to visit local markets. You need to come to the fish ranks early in the morning, when they sell fresh catch here. Lobsters, king prawns, crabs and other delicious delicacies will cost just a few dollars. If the rented apartment does not have a kitchen, purchases can be taken to cafes at the bazaars, where they will cook it all for about $ 5.
Fruits are very cheap in Goa. Three bananas are priced at 10 rupees (13 cents), a kilogram of watermelon - 20 rupees (27 cents), grapes will cost 130 rupees ($ 1.8), a few limes - 15 rupees (20 cents), a kilogram of mango - 130 rupees ($ 1.8), etc.
Shopping in Goa
What can you bring from India as a souvenir of your vacation or as a gift to friends and family? Here are some options:
inexpensive quality clothing made of cotton and silk;
branded items (clothes and shoes);
fruits;
Indian cosmetics - decorative and medicinal, Ayurvedic remedies;
tea, spices, incense;
original figurines, singing bowls, paintings and other products of local craftsmen.
Where to buy all this splendor? Branded clothing is sold in boutiques located in the old quarters of Goa's capital, Panaji. The prices here are much lower than in Russia. Levi's jeans cost about Rs 4,000 ($ 55), Adidas sneakers cost Rs 5,500 ($ 75), and a Zara women's summer dress costs Rs 1,300 ($ 18). Inexpensive clothes for every day are sold in numerous bazaars. The most famous work in Anjuna, Baga, Mapusa and Arpora. The cost of T-shirts, shorts, trousers on the counters of local merchants does not exceed 500 rupees ($ 7).
Spices and teas are bought both in bazaars and in Goan supermarkets. Tea prices can range from Rs 400 to 3000 ($ 5.4 - $ 41). A 250 g package of spices will cost 30 rupees (40 cents). The fruit is pretty cheap. Huge mangoes and papayas (60-80 rupees (a little more than a dollar)) are usually brought from India. To prevent the fruit from being damaged during transportation, it is better to choose greenish fruits.
Handicraft prices start at Rs 500 ($ 7). These include leather accessories, beautiful jewelry, figurines of Indian deities, silk painted shawls, etc.
State travel
In Goa, it is not customary to sit on the same beach. People travel between resorts, go on excursions, go out to sea for fishing. Excursions to Goa are organized by numerous travel agencies, whose offices can be found in crowded places and on the most popular beaches.
Most often these are group tours, the most interesting of which are:
trip "All Goa" lasting 1 day. For 8-10 hours, tourists are shown a local natural miracle - the high waterfall of Dudhsagar, they are introduced to the work of a spice plantation, they are offered to ride elephants in a special nursery, and they also demonstrate the temples of Old Goa. The tour price (approximately $ 50) includes lunch;
sea fishing from a boat is an active entertainment that men will surely like. Tackle is rented. For a couple of hours of fishing, you will have to pay $ 45-55;
South or North beaches. Such excursions, which cost about $ 30, are offered anywhere on the coast of Goa. If a tourist is staying in the north of the state, then he will be interested to see its southern part;
tour to the sanctuaries of the neighboring state of Karnataka. Its cost is $ 40-50 per person;
excursion to the Taj Mahal, which is located in Agra, south of Delhi. The trip takes 2 or 3 days and costs about $ 500-750.
You can organize such excursions, except for fishing, because here you need a boat and a fishing rod, you can do it yourself. Then the price of the tour will consist of the cost of travel and entrance tickets to tourist sites.
For entertainment in Goa, for which you should definitely leave about 3000 rupees ($ 40), include massages. They are made in special salons at many hotels or on the main streets of large resorts. One massage costs about 400-800 rupees (5, 5-11 dollars).
Sun loungers on the beaches are rented at 100 rupees ($ 1, 3) per day, but if a tourist is a client of the nearest cafe, that is, he simply bought at least one cocktail, then a sun lounger is provided to him at no charge.
Transport and spending on it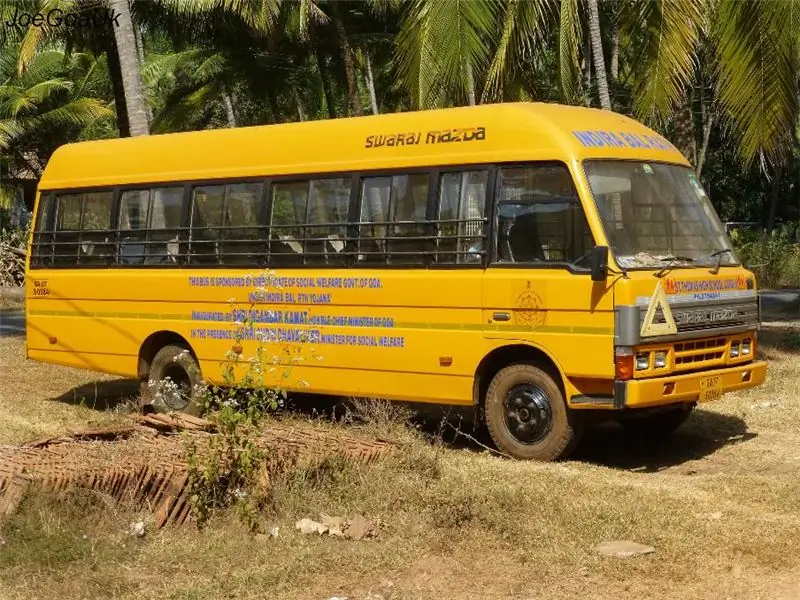 Getting to Goa, every person does not even doubt that he knows how to drive a scooter, because one cannot do without this two-wheeled friend. The question of where you can rent a moped is not relevant in Goa. There are many rental offices here, they compete with each other, offering their customers lower prices than in the neighboring office. Renting a scooter for a short period (up to 30 days) will cost about 200-300 rupees (2, 7-4, 1 dollar) per day, for a longer one - 100-150 rupees (1, 3-2 dollars) per day.
Mopeds are especially popular in the more youthful North Goa. In the south of the state, tourists usually rent bicycles. It is a more environmentally friendly form of transport and does not require a driver's license to operate. The rental price is around Rs 100 ($ 1.3) per day.
You can rent a car, but almost none of the travelers use this opportunity. Indeed, in India, a country where traffic rules are just fine words, it is generally difficult to move around in a bulky car. But car rental offices are available. A decent foreign car is rented here for 1,600 rupees ($ 21) per day.
Those tourists who do not know how to drive a moped or a car can move around the state by taxi or bus. Private taxi drivers charge 20-27 rupees (27-36 cents) per kilometer, while state taxi drivers charge 17 rupees (23 cents) per kilometer.
Buses run between the state capital of Panaji and two major cities in the north and south of Goa - Mapusa and Margao. Buses also run from each of these cities to the nearest beaches. They cost from 5 to 50 rupees (6-68 cents).
***
How much to take for Goa for a week? For an undemanding tourist, $ 300 will be enough for accommodation in a modest guesthouse, meals in cafes intended for local residents, and travel around the state on a motor scooter. There will be no money left for the purchase of souvenirs and excursions. In order not to limit yourself in anything on vacation, take about 1000 dollars with you.
Photo