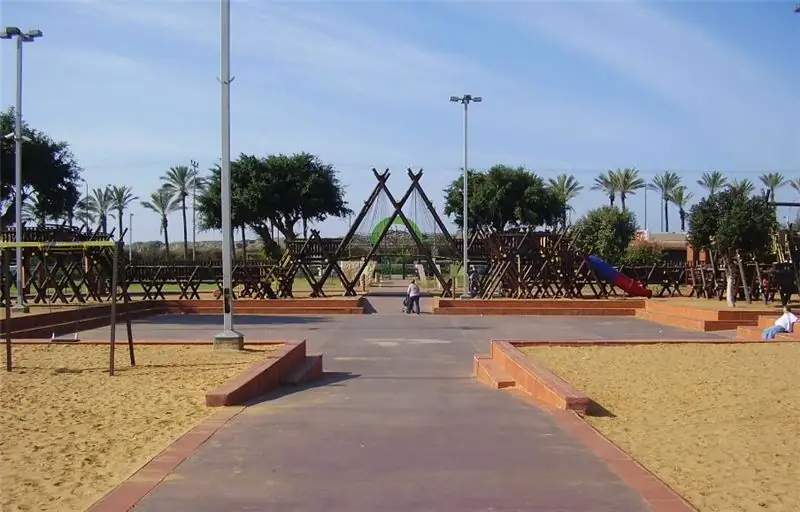 Surprisingly, even in February, in the Mediterranean resorts of Israel, you can see people in bathing suits. The temperature of the air and water at this time of the year does not cause much optimism for the locals, but for guests from the harsh latitudes, the weather forecast in Netanya in February seems quite suitable for appearing on the beach. And yet, at the end of winter, tours to Israel are preferred by pilgrims and lovers of ancient history.
Forecasters promise
February in Netanya bears little resemblance to the Moscow or St. Petersburg outcome of winter. On the Mediterranean Riviera, the sun is shining with might and main, poppies bloom in the surrounding desert, and the air temperature allows you to wear a short-sleeved shirt and even shorts:
Thermometer columns in the morning, although they rise only to a modest + 8 ° С, by lunchtime they are gaining courage and are approaching + 18 ° С.
At the end of the month, on the eve of the first spring days, the sun begins to warm more, daylight hours increase, and the air temperature breaks records - it rises to + 20 ° C.
Rains still occur, but gradually the amount of precipitation decreases, and they take on a short-term character.
In the evenings, it quickly becomes cold, immediately after sunset, the thermometers fall to the 15-degree mark, and by midnight they even reach + 10 ° C.
Solar activity begins to increase, and people with sensitive skin are advised to use SPF creams even in February. Especially do not neglect the recommendations of cosmetologists if you have a long excursion in the open air.
Think carefully about your wardrobe when heading to Netanya in February. For windy weather, take a thick jacket, bring a waterproof raincoat in case of rain. The best condition for a comfortable existence at this time of the year is layering in clothing.
Sea in Netanya
The Mediterranean Sea, washing the shores of Netanya, does not get too cold even in winter. On the beaches of the resort, joggers, cyclists after training, or simply hardened and in love with the water element often swim. The water temperature off the coast of Netanya in February does not drop below + 18 ° С.