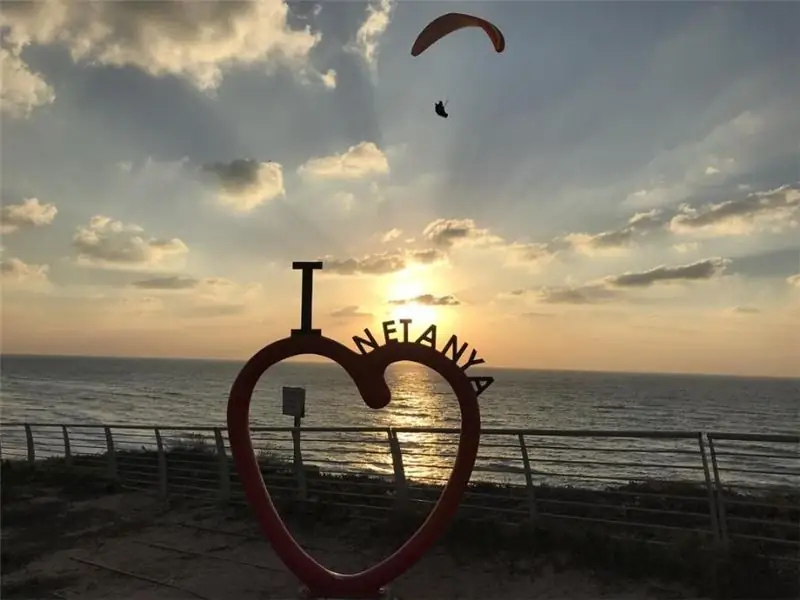 Despite the harsh calendar affiliation, the first winter month in the Mediterranean resorts in Israel will not seem cold to you. The weather forecast for Netanya in December promises two sunny days out of three, and the air temperature will allow you to enjoy a pleasant warmth. Are these not sufficient reasons to flee to Israel from the gray and stormy European winter? By the way, prices for hotels and services in December are somewhat reduced, and this circumstance warms the soul of a thrifty tourist no less than the Mediterranean sun.
Forecasters promise
December in Netanya promises ideal conditions for educational and sightseeing tourism. You will hardly be able to fully enjoy the beach, but with a good coincidence, walking barefoot on the sand and even sunbathing a little at this time is quite possible:
December nights in Netanya are very cool - up to + 10 ° С, and you will definitely need warm clothes for your evening walks.
With the onset of the morning, the mercury columns come to life, reluctantly crossing the 12-degree mark in order to please tourists with more comfortable readings at a late breakfast - up to + 16 ° C.
By lunchtime, the air warms up even more on a sunny day, and in the afternoon in the sun the temperature reaches + 22 ° C.
There are many rainy days in December, and rain with thunderstorms is possible about 10 times a month. Winds on such days blow from the sea, they are filled with moisture and make random passers-by on the embankment shiver chilly.
Sun activity in December is not very significant. However, if your skin is prone to redness and is very sensitive, use sunscreen despite moderate temperatures. Bring warm sweaters and windbreakers on your excursion to Jerusalem or Haifa. Haifa is located to the north and it is always a couple of degrees cooler than in Netanya. In Jerusalem, snow can fall at all in winter.
Sea in Netanya
The Mediterranean Sea, washing the beaches of Netanya, cools down in December, and you should not count on long swims. However, + 20 ° С in the December sea is quite reasonable in order to swim on a sunny, calm day.