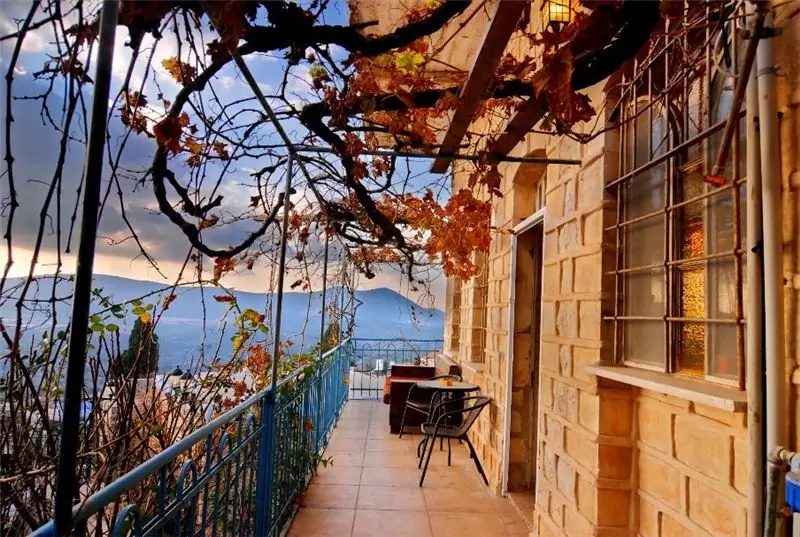 In the first month of winter in northern Israel, it is time for precipitation. The weather forecast for Safed in December foreshadows at least a dozen rainy days, and cloudy hours at this time are more than sunny. Despite the fact that the thermometers are kept at elevations above zero, the chilly weather with strong winds creates conditions for a distorted perception of the real temperature. At this time, it seems to a tourist, unaccustomed to the climate of the Upper Galilee, that it is much colder outside than in reality.
Forecasters promise
A trip to Safed in December is not a good idea for a vacation, but if you still have to fly to Israel, carefully plan your tour, think over your wardrobe and be sure to take an umbrella, waterproof shoes, a jacket that protects from the wind, and a warm one. sweater:
The air temperature in the morning usually does not exceed + 5 ° С, although by lunchtime the thermometer columns rise to + 10 ° С.
In the afternoon on a sunny day, thermometers can also please + 12 ° C.
In the evenings, their columns drop again - at the beginning to + 10 ° С, and then to the 5-degree mark.
There are at least 10-12 rainy days in December in Safed, although cloudy weather happens much more often, it is just that the clouds do not always rain.
The wind blows from the Mediterranean Sea at this time of the year and seems especially piercing and humid.
Solar activity in December is very low and it is not necessary to use UV protection even in clear weather.
By sea from Safed
If you have finished your business, have seen all the sights of Safed and you have time left before your return flight, go to the sea. The nearest beach resort, where you can swim and even sunbathe in December, is located in the south of Israel. The distance between Eilat and Safed is just under 500 km. Even in December, the Red Sea in Eilat does not cool below + 23 ° С, and the air temperature in the afternoon can reach + 24 ° С.
The weather is about the same this month at the Dead Sea, but its resorts are more suitable for health programs than for a classic beach holiday.