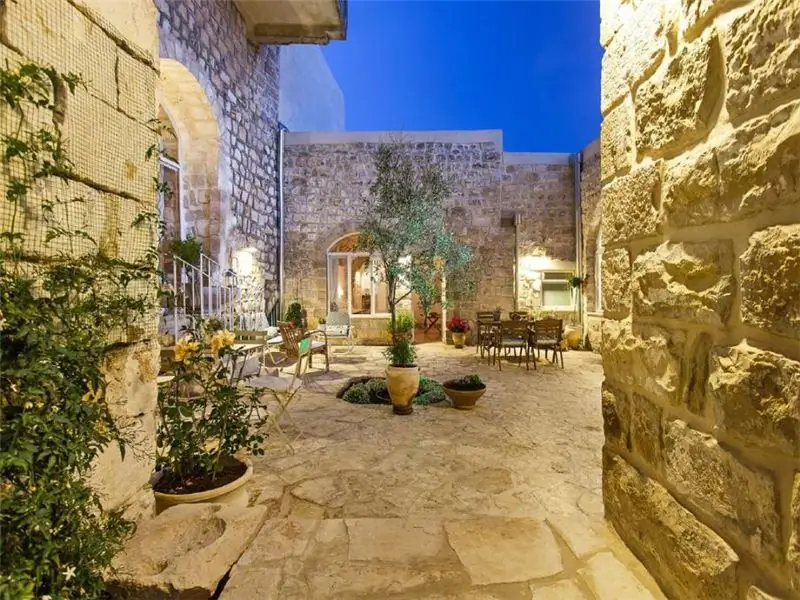 Despite the fact that Safed is located in the north of Israel, the climate in the city and its surroundings, even in October, does not remind of autumn. This month is called the "velvet" tourist season, and the weather in Safed in October is one of the reasons to come to Lake Tiberias. The beaches on its shores are full of life in October. After completing an excursion or pilgrimage program, travelers usually book a room in a hotel or guest house near the water and continue to relax and enjoy the not too hot Israeli sun.
Forecasters promise
October gives tourists a lot of sunshine and warmth, but at the same time the air temperature remains within reasonable limits, and therefore it is quite comfortable to relax in Safed in mid-autumn:
In the early morning, mercury columns show about + 18 ° C, rising by noon to the 25-degree mark.
In the afternoon, the air temperature may rise by another couple of degrees.
It gets a little cooler by the end of the month, but you can still enjoy the comfortable warmth. The air temperature in the last decade of October is kept at around + 23 ° С during the day.
It's pretty chilly in the evenings, and when going out to dinner or walking around town, bring a windbreaker or sweater. You can hardly see more than + 17 ° C on the thermometer in the evenings.
By midnight, the thermometer completely drops below the 15-degree mark.
Remember to follow the basic rules of safe exposure to the sun. Use cosmetics that protect against excess UV radiation.
Sea in Safed
The sea closest to Safed is called the Sea of Galilee. In fact, this is the name of the huge fresh Tiberias Lake, on the shores of which beaches and recreation areas are arranged. Another popular name for the reservoir is the Kinneret Lake.
In October, the swimming season on the Sea of Galilee continues, as the water temperature remains very comfortable for both children and adults. In the morning, the thermometer rises to + 24 ° С, but by noon in coastal waters, they show up to + 27 ° С in the first half of the month and up to 25 ° С in the last days.