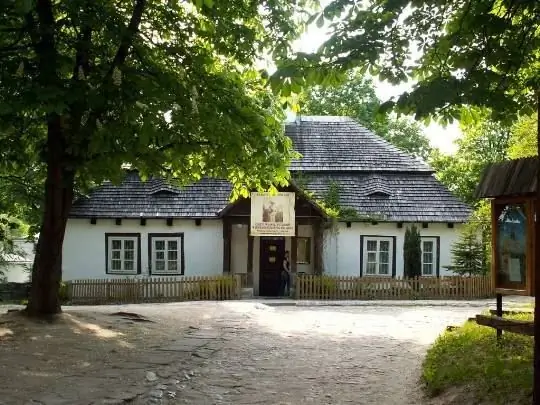 Description of the attraction
Kielce Village Museum - Polish Museum of Ethnography, located in Kielce. The museum collects and preserves the cultural heritage of the native region, paying special attention to the popularization of folk culture. The museum was founded by the decision of the governor on August 21, 1976, the opening took place in January 1977. The Kielce village museum consists of several departments: the ethnographic park in Tokarnia, the Martyrs' memorial, the Lyaschik estate.
The Lyaschik Manor is one of the most valuable monuments in Kielce, located on the southern slope of the Castle Hill. It is the last wooden building of this type in the city and has a history of over 200 years. The building is built of larch on a stone base. The current appearance of the building is the result of numerous renovations.
The Martyrs Memorial is located in the village of Michnov in memory of the brutally murdered people during the Second World War. In 1943, the village was one of the centers of the Polish underground partisan movement. On the night of July 12-13, the population of Michnov was brutally killed by the Nazis - only 203 residents. The memorial was created in the early 1980s and is now part of the Celtic Village Museum.
The main object of the Celtic Village Museum is the Ethnographic Park in Tokarnia, which covers an area of 65 hectares. There are more than 30 different objects in the park, among which there is a church, a windmill, a smithy, as well as residential buildings. All buildings have been completely recreated with furniture and everyday tools. Here you can see artisan shops, rural workshops, a shop, a tailor's shop.
In 2013, the park in the museum plans to expand the exhibition to 80 museum buildings. Folklore festivals, fairs, and a festival of bread are held here every year.
Photo