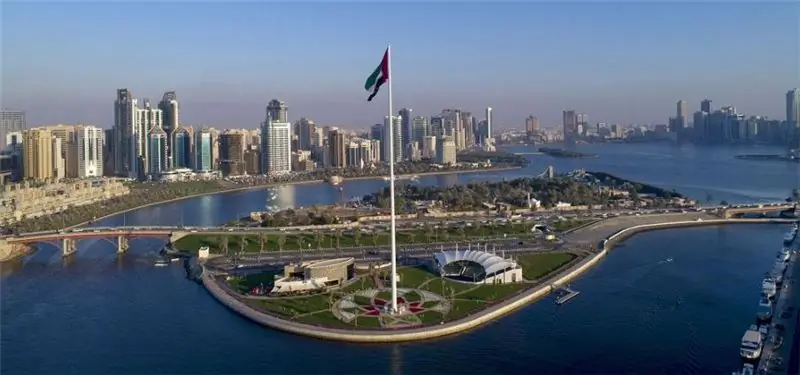 Accommodation
Nutrition
Transport
Entertainment
Purchases
Sharjah is the capital of the emirate of the same name, the third largest in the UAE. Sharjah is considered a stricter city than neighboring Dubai. Alcohol is not served or sold here, there are no eateries with hookahs on the streets of the city, and ladies are forbidden even on municipal beaches to appear in revealing bathing suits (this prohibition does not apply to closed areas of hotel complexes).
However, Sharjah is a very popular destination for modern tourists. They are attracted by lower prices for accommodation than in Abu Dhabi and Dubai, proximity to the most important attractions of the Emirates, where one day excursions are organized, wonderful beaches, unique nature landscapes, and mountains covered with tamarisk and acacia, and palm groves).
And all the shopaholics of the world choose Sharjah for rest. Here you can leave a large number of banknotes - and do not regret it at all!
A person makes the decision to travel to this beautiful emirate instantly, and then asks the question: "How much money should I take to Sharjah to be enough for food, entertainment, shopping?" Our advice is to take more so as not to regret missed opportunities. However, let's figure out what will require special costs in Sharjah.
The monetary unit of the United Arab Emirates is the dirham. Its exchange rate against the dollar has not changed for years. In 2020, 1 dollar is valued at 3, 7 dirhams. It is recommended to take dollars to the Emirates, which can be exchanged on the spot for the national currency.
Accommodation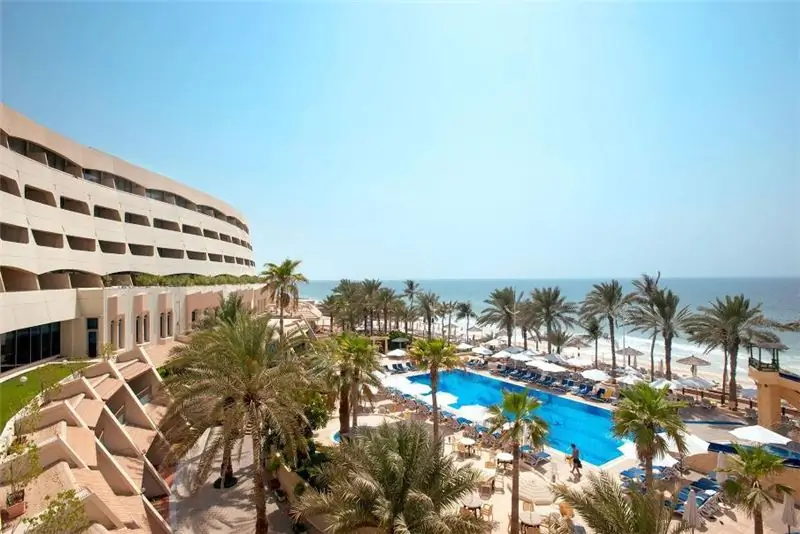 Sharjah, like other cities in the Emirates, is constantly developing, acquiring new entertainment complexes, shopping centers and convenient, comfortable hotels for every taste. Currently, there are more than a hundred hotels and 53 apartments in the city, offering guests of the emirate about 10 thousand rooms for living. Prices in them will be 30% lower than in the more popular Dubai.
The cost of living in the UAE depends on the season. From September to May, the high season is established in the country, when the summer heat does not interfere with a calm existence. The hotel room rate will be higher during this period than during the summer months.
There are few hotels with 1, 2 and 5 stars in the city. Most of the local hotels are three and four stars. The prices for accommodation in them during the high season are set as follows:
hotels 1-3 stars. A room in such hotels can be rented for only 100-325 dirhams;
4 star hotels. The cost of living in them varies from 200 to 600 dirhams. The price often depends on the location. For example, 5 km from the center of Sharjah there is a wonderful hotel "Al Salam Grand Hotel", where room rent will cost 185 dirhams. Near the sea in the hotel "Occidental Sharjah Grand" per person will take already 610 dirhams per day;
5 star hotels. There are not many of them in Sharjah - not even a dozen. Prices for rooms in them start from 300 dirhams. We recommend Hilton Sharjah (AED 330) and The Act Hotel Sharjah (AED 400).
A surprise for visitors may be additional payments that are charged in hotels and apartments in excess of the specified price per room. They are different in all emirates. In Sharjah, approximately 25% of the room rate should be added to the room rate. If a tourist buys a package tour to Sharjah, then it is quite possible that the tourist tax is already included in the price of the tour. On specialized sites where travelers choose their own accommodation, these taxes are not taken into account.
Nutrition
Sharjah is loved by travelers largely because next to any hotels in the city there are restaurants and shops where you can have a snack, thereby saving money on buying food in retail outlets on the territory of the hotel, where prices are set an order of magnitude higher.
There are very few all-inclusive hotels in the emirate, usually only breakfast is offered to tourists. You can have lunch and dinner both in hotel restaurants and in the city. The prices for food in Sharjah are set the same as in other emirates.
In Sharjah you can have a snack:
outside. There are lots of tasty and inexpensive snacks on sale throughout the city. Shawarma will cost 4-10 dirhams, sandwiches with cheese - 4-5 dirhams, small pies with filling - 1-2 dirhams;
in supermarkets in the culinary departments. This option is suitable for those tourists who are afraid to eat on the street, fearing poisoning. In local large grocery stores you can find sandwiches that cost 2-4 dirhams, pizza - 2-3 dirhams, rolls - 1-2 dirhams, etc.;
in inexpensive cafes and fast food restaurants. Sharjah has restaurants of well-known food service chains. Lunch at McDonald's will cost 30-35 dirhams, a snack at Subway Cafe - 20-30 dirhams. In other cafes you can dine for 50-60 dirhams. A cup of coffee costs about AED 15-20;
in restaurants of Arab and other oriental national cuisines. Despite the decent prices accepted in them, it is definitely worth a visit here. The average bill in such establishments will cost 300 dirhams.
Top 10 must-try dishes in the UAE
Transport
Public transport in Sharjah is represented by buses. However, knowledgeable people recommend that tourists travel by taxi - it is less troublesome and, surprisingly, expensive. The fact is that, although a one-time bus ticket in Sharjah costs only 7 dirhams, due to ignorance of local prohibitions, you can lose quite an impressive amount of 200-600 dirhams. For example, a bus has an area outlined in red. It is strictly forbidden to stand in it. Accidentally stepped - pay a fine of 200 dirhams. If you argue with the driver or raise your voice to another passenger, you will part with the amount of 50-100 dirhams. Put a suitcase in the aisle - lose 500 dirhams, etc.
But intercity buses in Sharjah are designed just for tourists: travel in them is inexpensive, payment is made at the entrance, suitcases are folded under the cabin and do not interfere with anyone. A bus trip from Sharjah to Dubai will cost 20-25 dirhams. A taxi will cover the distance between cities for 50 dirhams, so if you are traveling with your family, it is more profitable to take a taxi.
It is easier to travel by taxi within Sharjah. 1 km is estimated at 3-4 dirhams. You can also rent a car. A new middle class car costs AED 70-90 per day.
Entertainment
Sharjah is a big city that offers its guests a lot of entertainment. For excursions and trips to fitness centers, cinema, theater, rent of tennis courts, it is worth allocating about $ 300. A ticket to the cinema will cost 40 dirhams, to the theater for the best seats - 80 dirhams, to play tennis will cost about 100 dirhams for 1 hour.
There are many attractions in Sharjah that do not require a fee to visit. These include the Al Nur mosque, erected in 2005. It is the only one of the 500 mosques in the emirate where infidels are allowed.
Among the paid interesting tourist sites in the city are the local aquarium (a ticket costs 25 dirhams) and the Museum of Islamic Civilization (10 dirhams).
Top 10 attractions of Sharjah
Tourists can sign up for organized excursions, for example, to neighboring Dubai. A sightseeing tour of Dubai costs 90 dirhams, a two-hour boat trip along the Dubai Marina costs 200 dirhams. A desert safari, which is impossible not to fall in love with, is estimated at 230-250 dirhams and lasts 5 hours. The beaches of the emirate of Fujairah, located on the shores of the Indian Ocean, will be taken for 740 dirhams per person or for half of this amount from each tourist, if there is a large company.
There are excursions to the popular Ferrari World theme park in Abu Dhabi. They cost AED 550. If you get there on your own, then you will pay 295 dirhams for the entrance ticket.
Purchases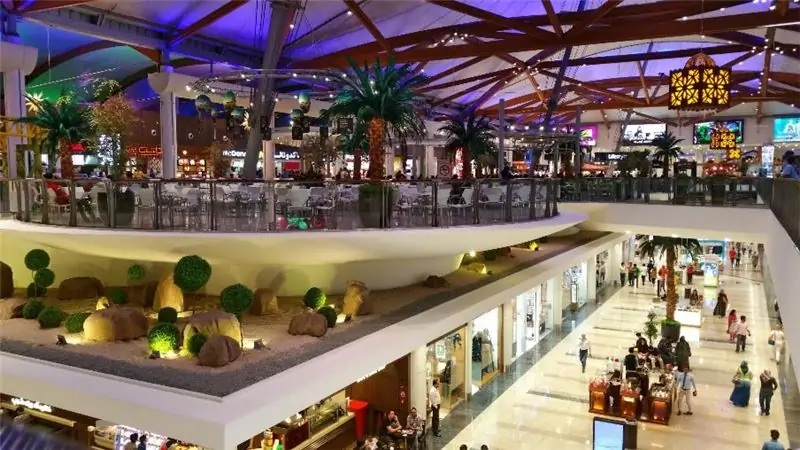 It is absolutely impossible to refrain from spontaneous buying of jewelry, souvenirs, dishes, carpets, gold, and anything - seemingly unnecessary, but incredibly beautiful in Sharjah. Therefore, get ready for significant expenses while walking around large shopping centers, and there are quite a few of them here (the most famous are Sahara City Center, Al-Fardan Center, Mega Mall, Safir Mall, Arab Mall), or local markets.
All tourists who have been to Sharjah are familiar with the Blue Souk oriental bazaar, which our compatriots call the "train" because of its shape and location of shops. This is the place where you can tirelessly bargain, reduce prices for the goods you like and leave it loaded with purchases. On Blue Souk, they buy truly Arabic souvenirs, for example, bakhoor - fragrant pressed sawdust of agar wood, which is burned in a special incense burner to create a cozy atmosphere in the house. A pack of bakhoor costs from 20 dirhams, prices for an incense burner start from 30 dirhams. Local perfumes, which include oud oil, will cost a minimum of 380 dirhams. The colorful daggers of the bigot in a beautiful sheath will be an excellent gift for any man. For one dagger, they ask from 40 dirhams and above.
For gold, you should go to the Gold Souk. Prices for gold jewelry will be about 20% lower than in Russia.
They also buy edible souvenirs in Sharjah. A kilogram box of dates costs 30 dirhams, chocolates made with camel milk are priced at 100 dirhams per piece.
So let's calculate how much money you need in Sharjah for one day. The most economical tourists cost 50 dirhams per day or 350 dirhams per week (95 dollars). But this, of course, is an extreme option, because with only such an amount at your disposal, except for street snacks, transfers to the airport, trips around the city and buying small souvenirs, you can not afford anything else. It is considered optimal to have about 200 dirhams (54 dollars) per day. This amount will be enough for food in not very expensive cafes and the purchase of two or three excursions.
Photo