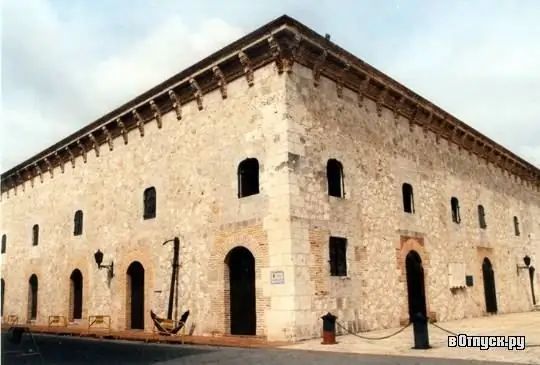 Description of the attraction
The Museum of the Royal Palaces is one of the most important cultural monuments built in Santo Domingo. It is also one of the most visited museums in the city.
Construction of the building began on October 5, 1511 by order of King Ferdinand of Aragon. Initially, the building of the palace, built in the Renaissance style, was divided into 2 parts: in one part there was the Palace of the Commander-in-Chief, and in the second - the premises for the Royal Court.
On October 18, 1973, the building received the title of a museum, but the official opening took place only on May 31, 1976. The opening ceremony was attended by King Juan Carlos I of Spain.
The museum reproduces the life of the colonial era, presents the life of governors, a collection of gilded furniture, a huge collection of weapons of the dictator Trujillo, which includes samurai swords, daggers and armor. In addition, in the halls of the museum you can view items found on sunken ships. Some coins have been under water for so long that they have turned into a solid gold bar. The earliest exhibits date back to 1492.
Also in the museum you can see exhibitions that tell visitors about the voyages of Christopher Columbus, about the life of the Taino Indians and African slaves.
On the building of the former Royal Court you can see a sundial, which was used to determine the time in the 17th century.
Photo