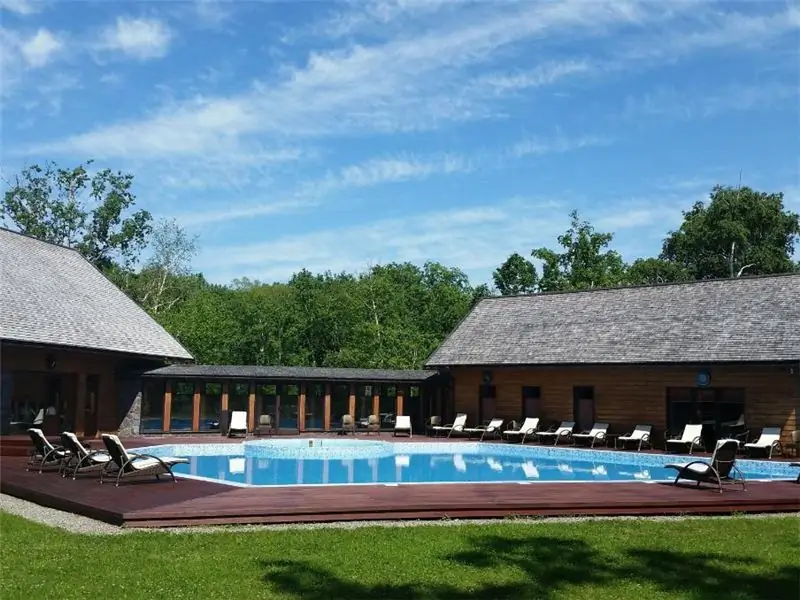 Accommodation features
Apartments
Hotels and hostels
Recreation centers
Campsites
Petropavlovsk-Kamchatsky and its environs are famous for their unique natural areas and phantasmagoric landscapes. Geysers, volcanoes, hills, the ocean - all this attracts tourists from all over Russia. Despite the fact that the city is not very large and is home to just over a hundred thousand inhabitants, you will always find where to stay in Petropavlovsk-Kamchatsky.
Accommodation features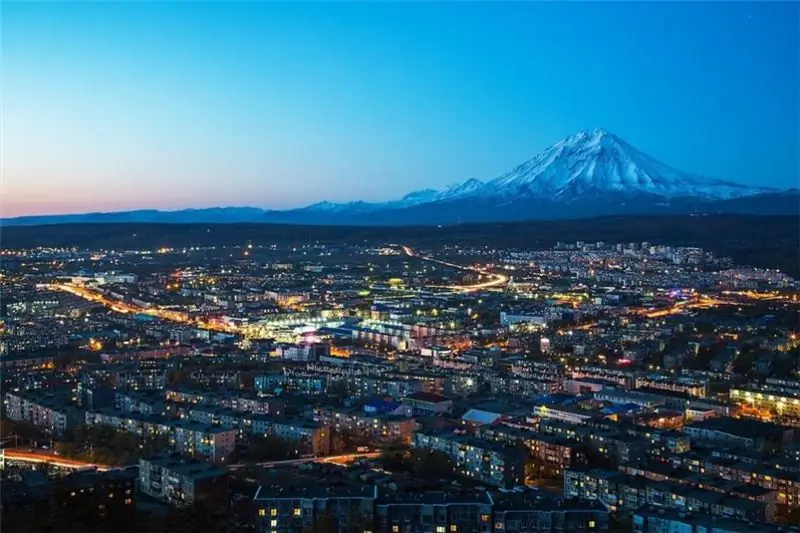 The whole city is built on hills, so it is quite problematic to navigate through it. Due to these geographical features, local authorities do not divide the city into districts. An attempt to allocate several districts within the boundaries of a settlement was made once in 1973. There were two districts in the city: Oktyabrsky and Leninsky, but they were abolished in 1988 as unnecessary.
Today Petropavlovsk-Kamchatsky is divided geographically into the following microdistricts:
Avacha;
Horizon;
Fifth kilometer;
Centre;
Northeast;
Fourth kilometer;
Zavoiko;
Nagorny and others.
Almost all areas are separated from each other by rivers, hills, mountains or other natural objects. Transport links between the microdistricts are well established, but it should be borne in mind that locals move around on old buses and minibuses. Therefore, it is better to think in advance in which part of the city you would like to live.
In addition, such settlements as Radygino, Dolinovka, Zaozerny, Mokhovaya, Dolinovka, Chapaevka are part of Petropavlovsk-Kamchatsky.
There are not many places to stay in the city. This is due to the fact that earlier tourists, as a rule, settled in tent campsites. Over time, the situation has changed a little and nowadays, finding a suitable accommodation option is not a problem. The cost, type, level of infrastructure depends on your financial capabilities and individual preferences.
Apartments
This type of accommodation is considered one of the most popular, since renting a comfortable apartment in the city is sometimes cheaper than renting a hotel room.
In addition, living in an apartment gives the tourist a number of advantages:
the ability to independently prepare food for yourself;
calm atmosphere;
the ability to leave and call in at any time.
Travelers are offered a standard set of comfortable conditions, including free parking, internet, kitchen utensils and household appliances. On request, the owners of the apartments can provide a full range of tourist services. This can be a variety of excursion programs and viewing of local natural beauty.
Currently, the city is also actively developing the system of renting not only apartments, but also guest houses. They are usually located in close proximity to significant cultural and natural sites of the city. Accommodation in guest houses in Petropavlovsk-Kamchatsky is one of the best options, since all houses are modern in design and have been built over the past 10 years.
The owners of guest houses are trying to create the most comfortable conditions for their visitors. When choosing a guest house, you should contact the administration in advance and book the room you like, since the demand for guest houses is high at any time of the year.
Each guest house is designed for several people and is equipped with everything necessary for living. The houses have wi-fi, kitchen area, sleeping and bathroom accessories. On site you will find parking spaces, a playground and sports area for children and adults, and a barbecue area. Check-in and check-out in guest houses is fixed and assumes check-in at 12 noon, and check-out at 2 pm.
Apartments and guest houses for living: Kalinka, Na Rybatskom, Sapun Gora, Cozy House, Na Leningradskaya, Derevenka, Larina Lux, Aurora, Kamchatushka, Domashny comfort","Petropavlovsk-Kamchatsky","On Karl Marx","Studio".
Hotels and hostels
If you prefer to stay in hotels, then the room must be booked in advance. All hotels in the city are distinguished by fairly reasonable prices and a decent level of service. Most of the hotels are classified as three and four stars.
At the hotel reception, each guest is greeted by friendly staff who provide accurate information on any question that interests you. It should be noted that on Monday and on holidays in hotels of Petropavlovsk-Kamchatsky there are discounts and promotional offers for tourists.
Four-star hotels are usually located in the central part of the city. All socially significant objects and attractions are located near them, which is very convenient. Three star hotels are most often found in residential areas or on the outskirts. Accommodation in them is suitable for those who do not like city noise.
Five-star hotels in Petropavlovsk-Kamchatsky can be found in the central part of the city. Before checking into such a hotel, you must pay a deposit, which will be returned to you immediately after checking out.
Hostels are considered the most democratic type of accommodation in the city. They began to be built in the city relatively recently, but this type of hotel has already gained popularity and has become very popular among travelers. The main advantage of hostels is low prices and availability of all amenities. Hostels are located in different parts of the city and offer tourists a full range of services to make their stay as comfortable as possible. Some hostels have single rooms. These rooms are slightly more expensive than others.
Hotels and hostels for accommodation: "Petropavlovsk", "Fiesta", "Guests", "Geyser", "Partizanskaya 31", "Dolce vita", "Abazhur", "Edelweiss", "House of Kuta", "Amto", " Versailles "," In Kamchatka "," Russian yard "," View of the volcano "," Arsenyev "," Comfort "," Bagheera on "," Three skis "," Inn "," Ermak ".
Recreation centers
On the territory of Petropavlovsk-Kamchatsky and its environs in the last two decades, many modern recreation centers have appeared, designed for a quiet rest away from the city noise. The choice of bases is large enough, so you won't have any problems with placement. The bases differ from each other, first of all, by their location in relation to the main attractions of Kamchatka - volcanoes, geysers, and the ocean.
Fans of sports tourism go to the bases located near the ski resorts. Firstly, it is convenient, and secondly, the owners of the bases can organize a helicopter excursion to the remote and unexplored corners of Kamchatka.
If you look at the natural objects of Kamchatka, then the option with accommodation in a recreation center is optimal. Avachinskaya Bay, Vilyuchinsky, Mutnovsky, Ilyinsky, Kambalny volcanoes, Kurilskoye Lake, thermal springs, kutkhins of Bata - these are just a few iconic places that can be seen by settling at the recreation center.
At all bases, cottages were built, designed for a different number of people. A distinctive feature of the cottages is that they are built from natural wood species. Each room has a kitchen area, bathroom and lounge. The territory of the bases is ennobled with an original landscape, barbecue areas and playgrounds. In addition, the service staff offers its guests a visit to a real Russian bath, dog sledding, swimming in indoor and outdoor pools, as well as horseback riding.
Several recreation centers are located on the territory of the Kronotsky Nature Reserve, which is famous for its authentic landscapes at any time of the year. You can only get to such bases by helicopter. Travel time will be about two hours. Tourists go to remote recreation centers in order to enjoy the silence and amazing landscapes around.
Recreation centers for accommodation: Kamchatka, Lesnaya, Snow Valley, Derevenka, Tumroki, Rassvet, Velvet, Laguna, Geologist, Flamingo, Country, "Berezka Estate", "Antarius", "Columbus", "Krechet", "Lotos", "Arbat", "Bel-Kam-Tour", "Bear Corner", "Little Owls' House".
Campsites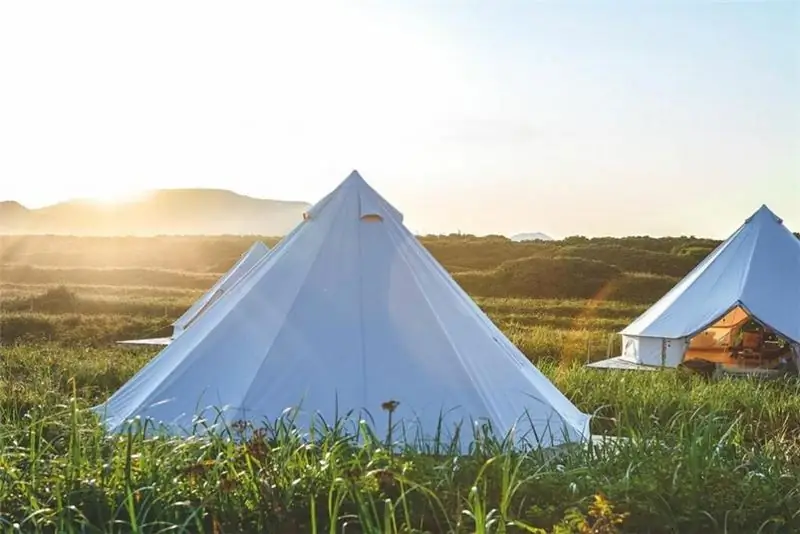 Another way of accommodation in Petropavlovsk-Kamchatsky is camping. This type of accommodation has its own seasonal characteristics and is not available in winter, late autumn, and early spring. The ideal time for camping is summer, as the temperature gets warm and you can spend the night in a tent without any problems. Camping sites are found both within the city and outside of it.
When choosing a camping, you should pay attention to some details:
check the official status of the campsite on the city's website;
find out in advance about the availability of amenities in the tent;
clarify information about the availability of dishes, bed linen, heater;
pay the accommodation fee.
The territory of the camping should be fenced off with a special fence that does not allow wild animals to interfere with the rest of tourists. Also, each campsite has its own security, places for setting up tents and a sanitary area with bathrooms. If desired, the tourist has the right to bring with him no more than 2 tents for 3 people.
Recently, camping in Kamchatka has become more modern. The usual tent is being replaced by wooden cabins, which have showers, connected power supplies, sleeping and bathroom accessories. An additional bonus is the presence of a specialized guard who monitors the order on the territory of the camp around the clock.
Photo