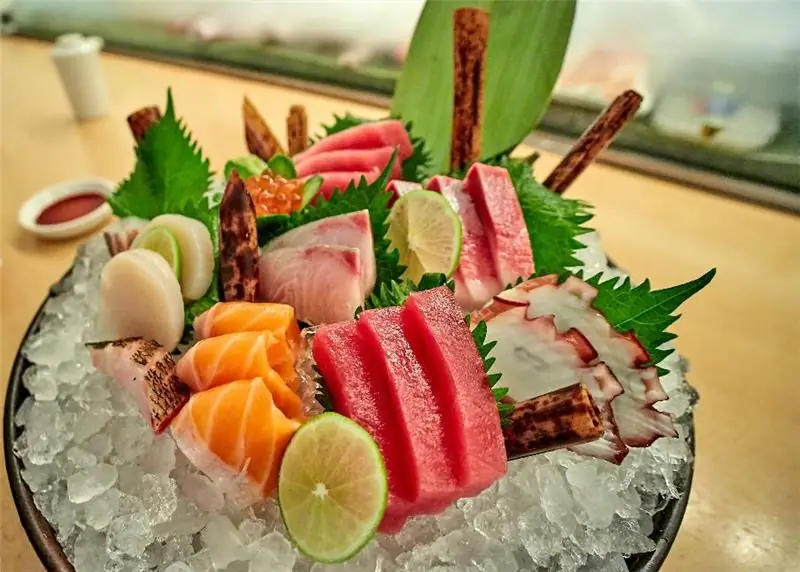 Together with the real estate agency Island House For Rent, we have prepared a list of healthy restaurants in Phuket.
These restaurants offer many wholesome dishes and are made with ingredients sourced directly from local farms. These restaurants use ingredients that have not been treated with pesticides or preservatives. Everything for a healthy diet.
PRU
PRU is located in Trisara Resort, near Naithon Beach. Here, a wild forest stands side by side with the sea.
Dishes at PRU are loved for their subtle or strong aromas of herbs, flowers, plants and roots. These ingredients are grown in the restaurant's garden. They say that PRU's culinary style is in line with European traditions, but the dishes have a touch of local exotic cuisine. PRU's mission is to take garden-to-table cooking to the next level. To do this, they use the gifts of nature from their own farm and make efforts not only to take, but also to give.
Example from the menu: roasted duck. Duck is fried over an open fire with sweet tamarind, red onion marmalade and duck sauce, with pickled Thai cherries. Phetchabun duck is slowly roasted over an open fire for 2 days.
DiVine Restaurant
The restaurant is located in Thanyapura Health & Sports Resort East Phuket, on the side of a mountain, open all day. The restaurant's favorites are freshly baked bread, free-range chicken eggs, organic fruits and vegetables. The menu includes elements of popular Thai dishes, as well as raw food, vegan, European and Asian delicacies. They strongly believe in sustainable agriculture and the support of local farmers. DiVine is one of the first restaurants in Phuket to offer a raw food menu. There is even a separate part of the kitchen that serves exclusively for the preparation of such dishes.
Example from the menu: raw wrap. With carrots, beets, broccoli, chickpeas, lime juice, Himalayan salt, avocado, cucumber, paprika, cabbage, beet leaf, carrot leaf, mango, cherry tomato, pomegranate, arugula. Coconut curry sauce - yogurt.
Project artisan
Project Artisan is located in Choeng Thale. The idea behind Project Artisan is to create a place dedicated to the culture of Thailand. Here you will find inspiration, dine, learn something new, meet friends or relax alone and enjoy life. At Project Artisan, you can sample a varied and healthy cuisine that comes from street food from Thai markets. Order salads and homemade bread for a delicious barbecue and enjoy your meal in the magnificent garden.
Menu example: Oatmeal with smoothies or homemade granola. Two tablespoons of oatmeal, doused in a mango and passionfruit smoothie. Homemade granola with nuts and raisins, fresh mangoes and berries, sunflower seeds, coconut and flax seeds.
Keemala
The Keemala team believes that food should be prepared in a way that is a complete delight for the body and mind. It uses wholesome cooking methods.
If you decide to dine at this restaurant, you can choose the Healthy Living Kitchen option from the menu, in which dishes are prepared from raw macrobiotic products. This menu is suitable for both vegetarians and pescetarians and includes a variety of superfoods. The menu also includes gluten, wheat, dairy and sugar free options.
Menu example: Spring spinach salad. Fresh spinach, fresh strawberries, avocado, smoked coconut pulp, edible flowers, pink peppercorns, sea salt and Sicilian lemon oil. Dressing: Organic cashews, fresh lemon juice, chopped boiled garlic, chopped onions, fine Himalayan salt, and smoked coconut water.
The alternative is your personal chef
Phuket has many more healthy vegan and raw food restaurants (too many to list) and many other fantastic places with well-balanced menus.
You can also hire a private chef in Phuket. This is one of the best ways to maintain a balanced and healthy diet while on vacation. The chef will accompany you to the market, help you choose products. There is a huge selection of fruits and vegetables here, some of which you may not know. A highly trained chef will explain what it is and what it can be used for.
***
If you need restaurant advice, a chef service or a place to stay in Phuket, send questions to [email protected] or call +7 495 151 11 73.
Island House For Rent is a real estate agency for rent and sale in Phuket, Koh Samui, Phangan and other islands of Thailand.
Photo