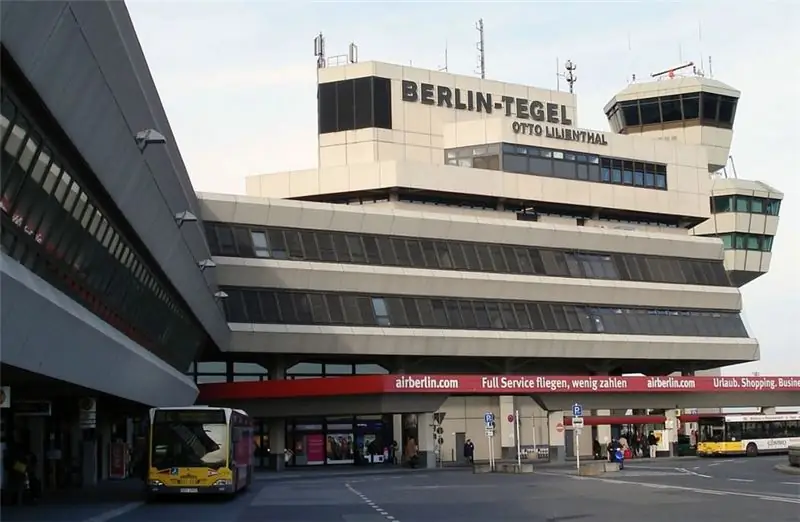 The airport in Berlin, better known as Tegel Airport, is named after Otto Lilienthal and is located in the district of the same name in the Reinickendorf district. The air terminal connects the city with major cities around the world: from the airport in Berlin there are direct flights to Europe, for example, to Vienna and London, Paris and Madrid, to Russia - Moscow and St. Petersburg, as well as to New York, Bangkok, Beijing, to Cuba and the Dominican Republic.
The airport in Berlin is surrounded by a well-developed transport infrastructure - several regular buses delivering passengers to each terminal depart from the city center every fifteen minutes. For those who wish to drive up to the airport by their own car, all the conditions for a comfortable trip have been created: four different parking lots on the territory of the terminal offer various services at low prices. In addition, Tegel Airport has an excellent location between several central highways, making it easily reachable from any part of the country.
As one of the central European air terminals, Berlin Airport offers a wide range of services to its visitors. In the zones before and after customs control, there are cafes and restaurants where you can eat and relax before the flight, as well as numerous shops of both branded clothing and excursion and book kiosks, so that anyone can find something of their own interest. On the territory of the terminals there are bank branches, currency exchange offices, as well as ATMs and VAT refund points. In case of need, the first aid point is open around the clock and there is a pharmacy and a post office.
To make the waiting more comfortable, luggage and outerwear storage rooms, as well as companies that help to pack a suitcase or carry-on luggage so as to protect it from dirt and damage during transportation, work without interruption.
In addition, there are several recreation areas of various categories on the territory of Berlin airport, both for those who travel in economy class and for those who prefer special comfort and privileges.