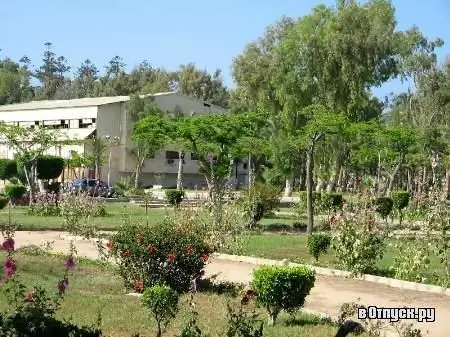 Description of the attraction
Montazah Palace is a complex of buildings and gardens in the Montazah area of Alexandria. It was built east of the city center, on a low plateau overlooking the beach and the Mediterranean Sea.
The relatively small Salamlik Palace was the first to be created on the vast territory of the complex. The building, made in the Austrian style in 1892, served as a hunting lodge for Khedive Abbas II, the last ruler of the dynasty of Muhammad Ali and his companions.
The Al-Haramlik Grand Palace and royal gardens were added to the site later, during the reign of King Fuad in 1932. This residence was used as a royal summer home when it got too hot in Cairo. The mixed pseudo-Moorish and Florentine architecture is replete with design elements and details, and its two towers - replicas of the Palazzo Vecchio in Florence - rise above the main building. A special feature of the palace is the presence on each floor of open arcades overlooking the sea.
Some time ago, President Anwar El-Sadat used the reconstructed Salamlik Palace as his official residence. Al-Haramlik is a state historical museum, it is temporarily closed.
Currently, a luxury hotel has been set up in the small palace, and the territory of Al-Montazah park, with a size of 61 hectares, is open to the public as a public landscape park and forest reserve. In addition, the local bays and sandy beaches are a favorite vacation spot for city guests and local residents.
Photo