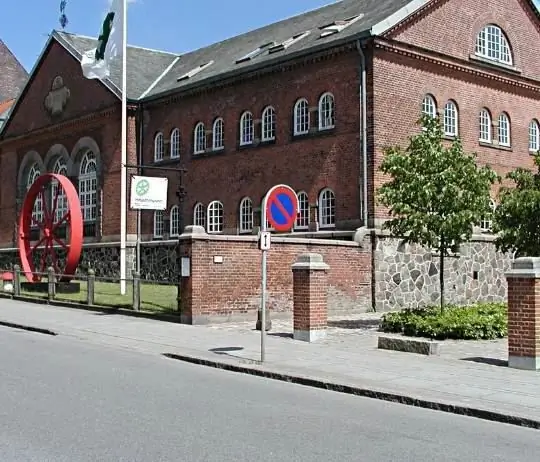 Description of the attraction
The Industrial Museum is located in the center of Horsens, about the same distance of 100-200 meters from both the monastery church and the harbor. The museum is located in a former factory building. It is dedicated to the history of the development of urban industry since 1850. Much attention is paid to both the working culture of the city and the life of its workers.
In the main museum hall, diesel engines are displayed, which are still functioning. They differ only in their size. There is also an electrical distribution board that previously belonged to this factory.
Other galleries are dedicated to individual urban crafts that later became important areas in industry: woodcarving, shoe making, book printing, printing, brewing, tobacco industry, lithography and binding, and much more.
On the top floor of the museum there is a unique exhibition - a typical street of a Danish city of the 50s of the XX century was reproduced here. The following shops and stores are represented: a butcher's, a hairdresser's, a general store, a clothing store and a radio store. Visitors can even call the telephone, which has been remarkably preserved from the same historical period.
There are several more buildings on the territory of the museum - a smithy, in which a fire is really kindled every working day, and a small house for workers, consisting of several floors. Interestingly, each of them features an authentic setting dating back to a different era - from 1850 to 1998. More than 20 pieces of old horse-drawn carriages, carriages and carriages are also exhibited in the courtyard of the museum. It also hosts a variety of temporary exhibitions.
Photo