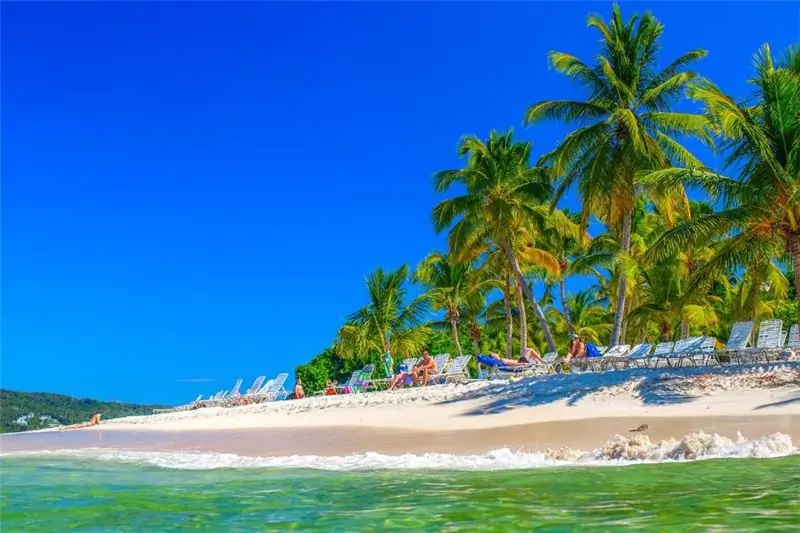 Accommodation
Nutrition
Transport
Excursions
Purchases
Want to see all the geographic diversity of the Caribbean - from mountainous landscapes, deserts and lush jungles to endless beaches of white sand and azure sea? In addition to exotic relaxation against the backdrop of stunningly beautiful landscapes, would you like to get acquainted with an unusual culture, prehistoric caves and historical sights? To you - to the Dominican Republic!
This small tropical country attracts connoisseurs of good beaches and comfort, lovers of outdoor activities - surfing, diving, snorkeling and golf, as well as those interested in unique flora and fauna, and the wonders of architecture. That is, it attracts tourists from all over the world. Hence the well-known fact - rest here is considered expensive.
The cost of tours directly depends on the seasonality, discounts during the rainy season reach 40 percent. The travel budget is not cheap, primarily because of the flight. If this issue has already been resolved, it is much easier to calculate the amount that you need to take with you to the Dominican Republic.
The official currency, the Dominican peso, may not be useful. In the resort area of the country, almost everywhere you can pay in dollars. An exception is payment when traveling on your own in a rented car. Most of the roads are toll roads, and payment is accepted in local currency.
It is better to go to the Dominican Republic right away with dollars. Course: 52-53 Dominican pesos for one dollar. Euros, like rubles, are not profitable to change. You can pay with cards almost everywhere, but you should not withdraw money from an ATM - losses in case of double conversion will be significant.
Accommodation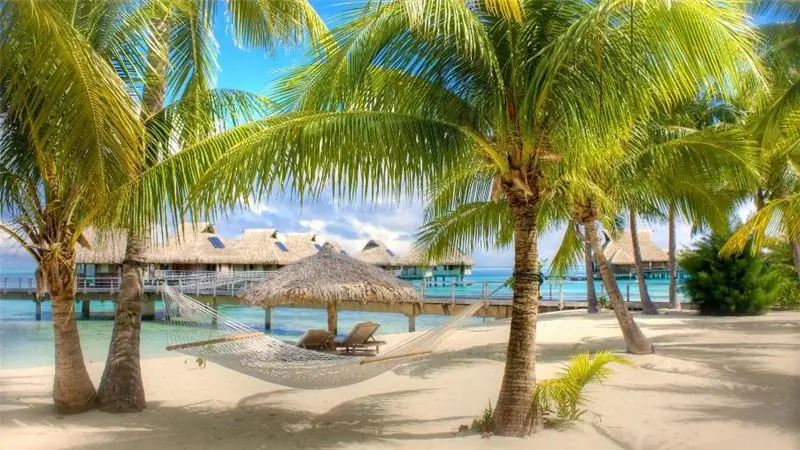 The level of service and hotel facilities in the country fully meet the requirements of European standards. Most of the hotels are four and five star, with an all inclusive program. You can save money on the star rating of the hotel, its remoteness from the sea or booking a breakfast-only room.
In high season, prices are distributed as follows:
A double room in a "five" per day will cost from $ 140.
The same thing in a four-star hotel will cost you $ 75.
Accommodation in the "troika" costs about $ 45, and the level of service remains high.
In hotels one and two stars, rooms can be rented for $ 30-35.
And in a guesthouse, remote from the sea - for $ 25 per day.
The cheapest option is the motel: $ 20 for a room with a toilet and a bath.
A small nuance: wi-fi in hotels is paid, and of low quality. It is better to buy a local SIM card with normal internet for one hundred pesos.
Nutrition
The "all inclusive" package in the hotels of the country is much higher in quality than in other tourist countries, even in the "troikas" the assortment is very diverse. Therefore, you can forget about the cost of food.
If you are staying in a hotel with or without breakfast, it is worth considering cooking yourself. In this case, the savings are significant, because the prices for products are not much higher than Russian ones:
A loaf of local bread costs 5 cents.
You will have to pay 6-8 dollars for a kilogram of cheese.
A kilo of oil costs a little less - 5-6 dollars.
Pasta, rice or potatoes all cost in the region of a dollar per kilogram.
Chicken - $ 4-5 per kilo.
Beef - from $ 6.
Fruits, apples, bananas, etc., for less than a dollar.
A bottle of water with a capacity of 1.5-2 liters will cost 50 cents.
In the local heat, be sure to pay attention to the shelf life of food and do not stock up on them for future use. It is not necessary to buy fruits in a supermarket: a special fruit car drives around any of the resort towns. You just need to check with the hotel at what time she will stay near you.
Approximate prices (for one person) in cafes and restaurants for those who do not want to overshadow the rest by preparing food on their own:
White rice with red beans and stew, the famous Dominican la bandera, starts at $ 5, depending on the type of restaurant.
A fish dish, mostly snapper or red snapper, will cost between $ 5 and $ 7.
Lobsters or lobsters cooked in the best traditions of local cuisine - from 10 to 15 dollars per dish.
Overall, a two-course dinner / lunch with dessert and soft drink in the restaurant will cost between $ 15 and $ 22 per one. A ten percent "service charge" will be included in the bill, but gratuities in excess of that are highly appreciated. By the way, experienced tourists in restaurants are advised to order cooked dishes. The reason is the same - the local heat, in which everything deteriorates instantly.
From time to time it is worth stopping by the local cafeterias, where prices are focused on the residents of the country. For a couple of dollars you can have a normal lunch there. And in the same fast food, a combo lunch with the obligatory Big Mac will cost $ 5-6, a pizza or sandwich - $ 2-3.
Top 10 Dominican dishes
Transport
Public transport is primarily buses and minibuses. The capital has a metro with very comfortable trains. But it is more interesting for tourists to move around the land.
Buses are also very comfortable and relatively inexpensive - from 4 to 10 dollars. They run between cities from six in the morning to four in the afternoon. Often, in order to move from one resort town to another, you have to travel with a change in Santo Domingo - all routes go from the capital.
An alternative is fixed-route taxis, which are transported on any intercity routes for a couple of dollars. Cons: stuffy, dusty and cramped.
There are also local mototaxis (motokoncho): up to three or four passengers sit on a motorcycle. Helmets are not given, it is hot, dusty and rather risky. The only plus is cheapness.
Taxi is the most convenient form of transport. The prices are quite budgetary, payment in any currency. Standard fare: for landing - a dollar, and 10 cents per kilometer. The average price of a one-way trip to any resort town is two or three dollars.
Excursions
All excursions in the tropics start early enough to leave before the heat wave. Half-day trips cost about $ 30. Full-day thematic excursions with a Russian-speaking guide are more expensive.
Top 15 interesting places in the Dominican Republic
A trip to Saona Island, aka Bounty, first by comfortable transport, then by an equally comfortable boat. On the way, there will be a stop at a sandbank in the middle of the Caribbean Sea to admire the starfish and take pictures with them. Swimming, photo sessions, lunch with alcoholic and soft drinks, interesting stories from a Russian-speaking guide - all this will be on Bounty Island. The trip takes about ten hours and costs $ 60.
A trip to the famous Redonda mountain with an ascent to its top in the back of a completely modern truck with a panoramic view costs about 65 dollars. Thrill-seekers at the summit can swing over the precipice on a swing. The swing is considered the hallmark of the mountain. But even without this, the view from the top will be such that it fully compensates for the lack of courage. After that, on the wild beach of Macau, you can watch surfers, explore the grottoes in the rocks and caves with fresh water. On the way back visit the sugarcane plantations. The excursion to the interesting town of Altos de Chavon, which is called the city of artists, will continue with a trip to the Bounty. There are traditional photo sessions against the backdrop of postcard landscapes, swimming and a delicious lunch. A bar with an attractive assortment of drinks will be open for sightseers on the island. A full day with a Russian-speaking guide costs about $ 90.
The same is the price for a VIP excursion to Santo Domingo. Visit the colonial part of the first city in the New World, which is fully included in the UNESCO World Heritage Site, see a mysterious cave with underground lakes in the city center, the Columbus lighthouse and other famous sights of Santo Domingo, dine in a good restaurant - all this will take more than 10 hours.
The only excursion with a late check-out, at about 9 am, will be of interest to thrill-seekers. Zip-line flights over the jungle can be the most exciting experience of the entire trip to the Dominican Republic. Twelve lines of different difficulty levels will allow you to see the incredible beauty of wildlife from a bird's eye view. After that, at the coconut oil factory, you can have a snack with chocolate, fruit and coffee. Tourists will also visit the Monkey Park, where friendly tropical squirrel monkeys live. Finish with lunch at the Caribbean ranch. The voyage costs 120-130 dollars.
The very adrenaline-pumping journey to the park of 27 waterfalls attracts mainly athletic youth. A real natural water park, with slopes washed out in limestone, will make a trip along a mountain river a "roller coaster". The route includes almost half of the waterfalls, including the eight-meter one. The trip includes breakfast and lunch, as well as snorkeling on the coral reef. Cost - from 130 to 150 dollars.
For fans of outdoor activities and fans of extreme sports, the choice of entertainment is wide, but it cannot be called inexpensive. For example, a four-hour sailing trip on a yacht will cost $ 570. Hot air balloon flight - over a thousand dollars. The most budgetary pleasure will be sea fishing and buggy safaris. Both cost $ 130.
Unusual excursions in the Dominican Republic from private guides:
Purchases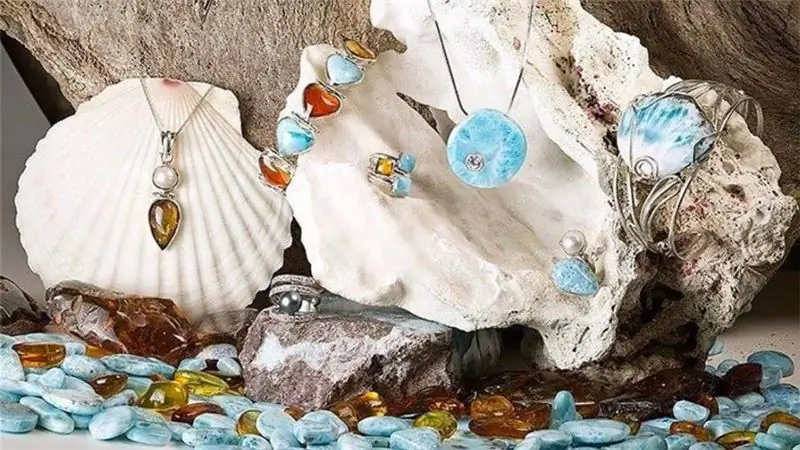 Shopping in such an expensive country as the Dominican Republic can be called an occupation for the wasteful. T-shirts sell for $ 30-35, shorts $ 45, swimwear $ 25.
Gold here is of high quality, but no less high price - $ 100 per gram, and from $ 400 per item. A local semi-precious stone larimar in a gold setting will cost a little cheaper - from $ 150 to $ 300. By the way, the same stone, which resembles the Caribbean in color, but in costume jewelry, costs 10-12 dollars.
If you are going to bring souvenirs to yourself and your friends, first of all pay attention to cigars, coffee and good rum. A package of Santo Domingo coffee costs from five dollars, the price of a bottle of rum, depending on the brand, reaches 200 dollars. And you should definitely bring local cinnamon as a gift to all your friends. A bag costs $ 1-2, it will be real cinnamon, which is rightfully considered one of the main export items in the country.
What to bring from the Dominican Republic
In total, on average, excluding the cost of the flight and tourist tax, a ten-day independent trip to the Dominican Republic with accommodation in a three-star hotel and separate meals comes out about $ 900. The rest is up to everyone - how many cocktails to drink, what entertainment to afford and what to bring home.
Photo