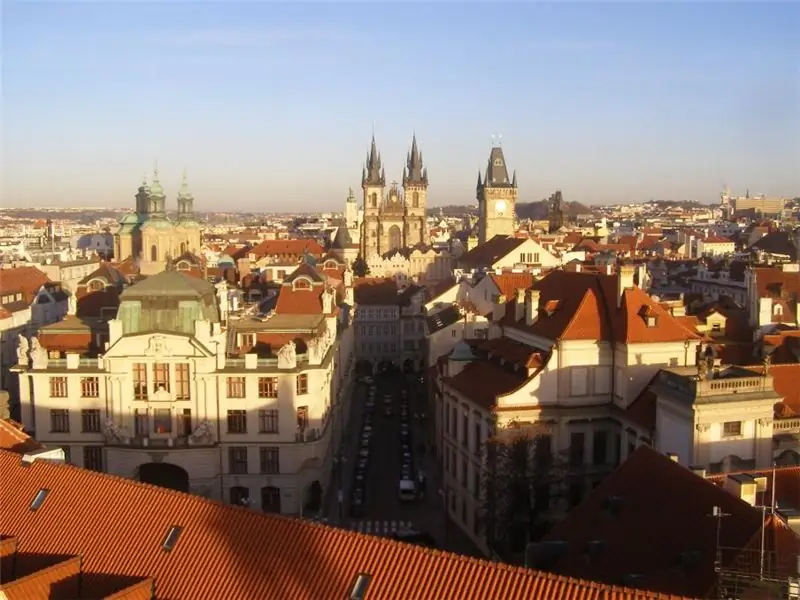 Accommodation prices
Fare
Trips to other cities
Souvenirs
Nutrition
The Czech Republic is not as big a country as one might think. From Prague to the southern outskirts of the state, where the picturesque town of Cesky Krumlov is located, the bus takes 4 hours, to Brno - one of the largest cities in the country in the southeast - 3 hours. Therefore, when going on vacation to the Czech Republic, you should not limit yourself only to its capital. It is possible to develop a wonderful route through several Czech cities. Moreover, the cost of accommodation and food in the Czech province will be slightly lower than in Prague.
Take a week or two for a vacation in the Czech Republic. Such a trip will be remembered for a long time, it will be a real adventure! Each hero who dares to him is interested in the questions: "How much money to take to the Czech Republic, with what currency should I go to this country?" The needs and demands of each tourist are different. For some, it is enough to walk and eat street food on the run. Others plan to actively use public transport and taxis, buy some excursions, dine at the best restaurants and return home with some nice souvenirs. Therefore, the traditional advice is to take more money on a trip, because you can always bring it back. However, an approximate amount can be calculated.
All payments in the Czech Republic are carried out in Czech crowns. Most tourists take dollars or euros with them on a trip to this country in order to exchange them for crowns on the spot. At the airports, a predatory rate is set, so it is worth stocking up on small money: 5-10 euros in CZK is enough to get to the city, where there are normal exchangers that work without commission. Rubles are exchanged for crowns in Prague and Karlovy Vary, in other Czech cities they may not be accepted. For 100 euros in 2019, they give 2,554 CZK.
Accommodation prices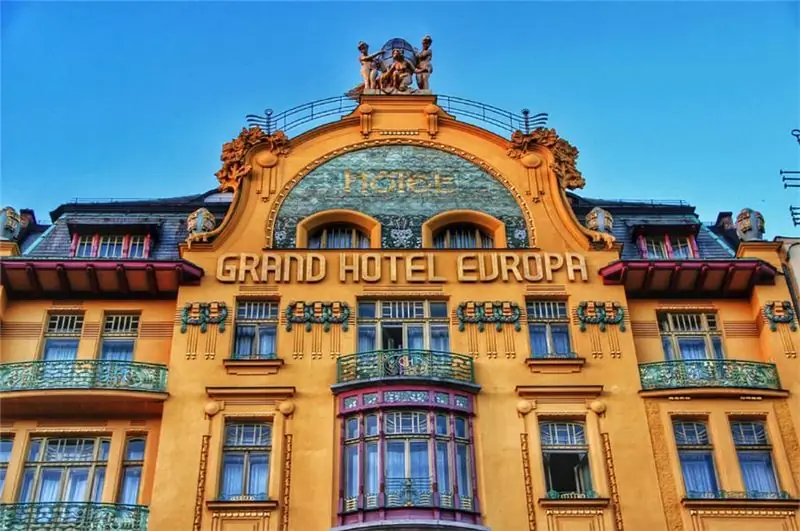 The cost of living in hotels in Prague will be slightly higher than in other Czech cities. It is best to choose the city center for living - the Prague1 and Prague2 districts. This way you can save a little on transport, as you can reach any attraction on foot. Prices for accommodation in hotels in Prague are as follows:
three-star hotels - from 40 euros per night in the center and from 25 euros per day in remote areas of Prague. We recommend the Andante Hotel in Prague1 (42 euros per person), the Exe City Park Hotel near the main train station;
four-star hotels - 50-70 euros in the center (great recommendations at the hotels "H7 Palace" (70 euros for one day of stay, the only drawback of this hotel is the owner does not speak Czech), "Residence Bologna" (50 euros)), 30 -40 euros in Prague3 (quite close to the center);
five-star hotels - about 100-170 euros in the city center and 70-80 euros 3-4 km from the historic quarters. Tourists especially praise the "Alcron Hotel Prague" (98 euros per day) a stone's throw from Wenceslas Square and the National Museum, "Hotel Paris Prague" (135 euros) near Republic Square, from where Old Town Square is within easy reach.
In Brno, accommodation in three-star hotels will cost 30-40 euros, in four-star hotels - 40-70 euros, although there are options with rooms for 90 euros, in five-star hotels - 100-130 euros. Moreover, all these hotels are located within walking distance from the city center.
In Karlovy Vary, where our compatriots often come for treatment, you can find decent housing from 26 euros per day. In the charming "Villa Basileia" (4 stars) on the banks of the Tepla river, rooms are rented for 45 euros per person.
Fare
You can spend the whole vacation in any one Czech city (most tourists choose Prague or Karlovy Vary for this purpose). At first, the enthusiasm for exploring the new city on foot is great. But then the weather suddenly changes, it starts raining, and you no longer want to get wet for 20 or 30 minutes, walking from the hotel to St. Vitus Cathedral or Charles Bridge.
The familiar road could be overcome by tram or metro, especially since Prague has a well-developed transport system. In many hotels at the reception or in information centers, guests of the Czech capital are given free maps showing all public transport routes. Each stop has a stand with a timetable for trams or buses. One city ticket is valid for all types of transport. You can buy it at your own hotel, tobacco kiosks, and vending machines in front of metro station entrances. One ticket can travel a certain amount of time, making changes from tram to metro and vice versa.
In Czech cities, the cost of public transport is different:
in Prague, a single ticket that allows you to travel for 30 minutes costs 24 CZK for an adult, 12 CZK for a child. A one and a half hour ticket will cost 32 and 16 kroons, respectively;
in Pilsen, an adult will have to pay 16 kroons for 30 minutes of travel, and 8 kroons for a child. 60 minutes of travel by local bus will cost 20 CZK (adult ticket) and 10 CZK (child ticket);
in Karlovy Vary one ticket is valid for buses and funiculars. For 20 minutes of travel they charge 20 CZK (10 CZK per child), for 60 minutes - 25 CZK (12 CZK costs a child ticket).
Trips to other cities
From any city in the Czech Republic, you can make interesting excursions lasting one day. From Brno it is worth a trip to the charming town of Mikulov with two castles, and from there to the palaces of Valtice and Lednice, included in the UNESCO World Heritage List. From Karlovy Vary, it is a stone's throw to Loket, Jachymov, Frantiskovy Lazne. Prague has connections with many Czech cities. Even if you yourself cannot plan a route to the desired town, go to the bus station or railway station, go to the ticket office and ask for a ticket to your destination. They will explain to you where you need to change.
For such independent excursions of one day, you can allocate about 100 euros for a week of vacation. Traveling by bus or train in the Czech Republic will cost 200-300 CZK. From Prague to the capital of the Liberec Region, Liberec, which is located in the north of the country on the border with Poland and Germany, can be reached by bus and train. A ticket for a comfortable FlixBus and RegioJet bus costs about 80 CZK, for a train - 119-212 CZK, depending on the class of the carriage. Hradec Kralove, the main town of the Hradec Kralove region, located next to the Liberec region, can be reached for 116-120 kroons by bus or 99-182 kroons by train. It is easier to get to Karlovy Vary by bus. The ticket costs 200 CZK. Buses (128-260 kroons) and trains (195-283 kroons) run to Český Krumlov.
Slightly more than 200 kroons are asked for a ticket from Prague to Bratislava, the capital of neighboring Slovakia; a trip to Polish Wroclaw will cost 300 kroons. About 600-700 CZK will have to be spent on travel to Hamburg.
Souvenirs
Few people have enough willpower to indifferently walk past numerous souvenir shops in large cities of the Czech Republic. Even if you do not need another magnet (from 100 CZK) or a T-shirt (200 CZK), you will hardly refuse to buy marzipans (60 CZK at numerous markets), delicious Studentska chocolates (60 CZK in supermarkets, 80 - in souvenir shops), beautifully packaged gingerbread cookies (50 CZK), glass figurines (300 CZK), flat wristwatches with an interesting design and removable straps (300 CZK) and many other wonderful gizmos.
An excellent gift for children of any age, and for many adults who love to draw, will be pencils, pastels, watercolors of the world famous Czech company "Kohinoor". There are branded stores of this company in many Czech cities. In Prague, they can be found on Nerudova Street and Na Przykope Avenue. The price for the set, which includes 72 watercolor pencils, is 1500 CZK.
Girls and ladies cannot calmly pass the shops where products with small but very beautiful Turnov pomegranates are sold. A silver ring or pendant will cost you 1200-1500 CZK. The price of Bohemian glass chandeliers starts from 2500 CZK, glasses and vases are cheaper - about 500 CZK.
Many fashionistas prefer to update their wardrobe in Europe. You can buy many beautiful and high quality items in Czech shops. Sweaters cost 500-600 CZK each, puffy jackets cost 1000-1200 CZK each, hats cost 300 CZK each. Good leather shoes cost 2050-2500 CZK. The minimum cost for leather wallets is 1000 CZK.
Nutrition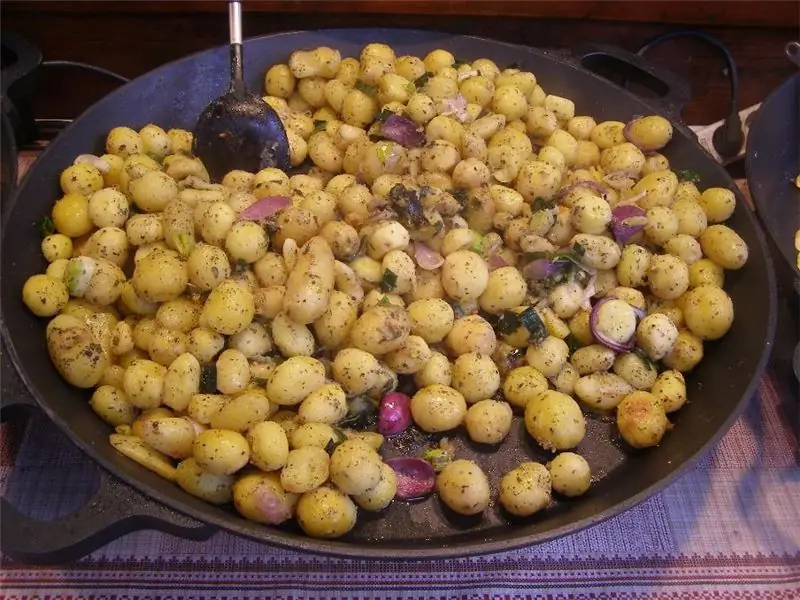 Nobody will be hungry in the Czech Republic. Everyone, without exception, likes the local cuisine. In Prague and other Czech cities, there are many restaurants, cafes, pubs for every taste and budget. In tourist places where there are many tourists, prices are too high. Away from the center, you can find wonderful establishments with reasonable prices.
You can save money in Prague by eating either street food (trdelnik (very tasty pastry) - 70-120 CZK, fried sausages - 70 CZK, hot dog - 40 CZK, coffee - 40 CZK, beer - 60 CZK), or in a cafe, located, for example, in the Zizkov area. The cost of the soup or, as it is called here, voles, will be from 30 to 45 kroons, the second course will cost at least 125 kroons. In any case, for lunches and dinners in Prague, you need to allocate about 20 euros (about 500 CZK) per day. In the province, this amount will be less by about 20%.
Some tourists prefer to buy water, beer, juices, fruits, buns at the supermarket. There are a lot of grocery stores in any Czech city. There are small shops run by the Chinese. Their prices are 5-10 kroons higher than in chain supermarkets.
A small baguette in Billa or Albert costs about 10 CZK, a small bun - 3-4 CZK, yoghurts - 10-20 CZK, 1 kg of oranges or apples - 20 CZK, pears - twice as expensive, tomatoes - about 30 CZK, half-liter bottle of water - 15-18 CZK, chocolate - from 20 CZK.
***
If a tourist plans during his trip to the Czech Republic to go on excursions a couple of times outside one Czech city, travel a lot by public transport, indulge himself in full-fledged lunches and dinners in Czech restaurants, he can cost 300-400 euros per week. For souvenirs and gifts, you should add another 100-200 euros. The cost of living is not included in this amount.
Photo