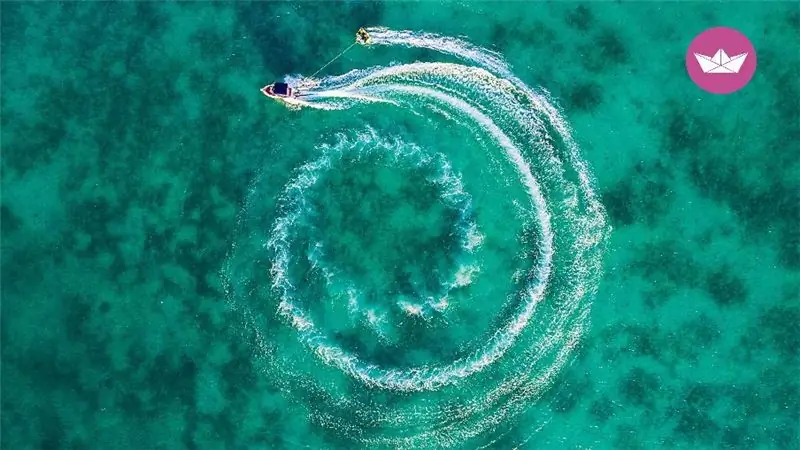 A yacht is a great excuse to spend a weekend or vacation with your loved ones. Boating is becoming more and more popular among Russians, sailing on a yacht on the water gives a wonderful feeling of freedom. Whether you are an experienced yachtsman or a beginner, everyone can have a good time as renting a boat is now faster than ever. With the Clickandboat online platform, yachts can be rented in just 5 minutes, quickly and safely. From sloops to luxury sailing yachts, motor yachts and catamarans, for every taste.
Here are 10 tips for yacht charter from the professional Click & Boat!
1. Profile your ideal boat
Before renting a boat, think about what type of vacation you prefer. Do you want a boat for a day trip only or a yacht charter for a longer holiday? Want to navigate a lake, river or sea? Indeed, for different water basins there are different sea vessels and different pricing policy. If you decide what you want first, it will be easier for you to find the perfect motor or sailing yacht for your vacation.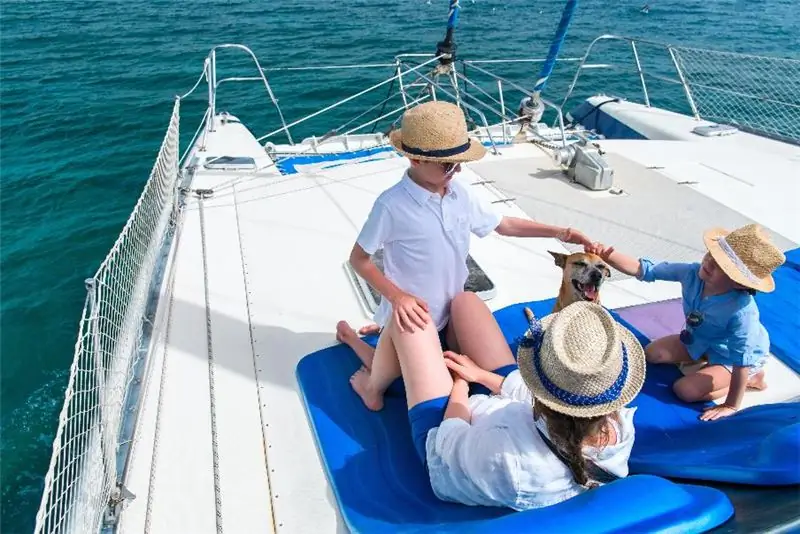 2. Take your loved ones on a trip
A sea voyage is a great opportunity to spend time together with friends, family, soulmate or colleagues. For a large company, you will feel freer on a catamaran, sitting together on a trampoline. Or go sailing on a motor or sailing yacht, maneuvering into the wind.
3. Open horizons in new countries
Traveling to new places is always a pleasant experience. Choose an unexplored, possibly exotic destination for your trip. Almost everyone has their own favorite country, resort, city … but why not try something new for yourself this summer! Mysterious Corsica, Italian Palermo, Aegean Sea of Turkey, Kotor coast of Montenegro and much more.
4. Celebrate an important event
In everyone's life there are things that you want to mark in red on the calendar and remember for a long time. What other place will help you to have a brighter event than a sailing trip: such an experience will not be forgotten by your guests in a few weeks. Imagine the following scene: you have just celebrated an important event on the waterfront with your family or friends, and then board your dream yacht and go on a sea cruise.
5. Decide in advance what to take from personal belongings
No matter how big your yacht would be for rent, it's definitely not worth taking everything at once. Consider comfortable clothes, depending on the season: a T-shirt, a swimsuit, as well as a fleece and a raincoat. Closed shoes are recommended on board to avoid the risk of bumping toes or slipping off during navigation. Sneakers are the perfect complement to a pair of flip-flops for stops and walks. Since the sun will get you at any time of the year, bring a hat and sunscreen. Do not forget to stock up on seasickness medicine and mosquito stinks: it is better to be prepared for everything, and not to spoil the wonderful holiday with surprises.
6. Plan your meals
Delicious food is the key to a good mood for the captain and his crew. Breakfast and lunch on board your yacht is an unforgettable experience, so take this opportunity and prepare in advance. Contact the owner to find out more about your boat: kitchen equipment, capacity, whether there is something already on board. Even if you cook on the boat as chic as at home, we still recommend stocking up on food for fairly light meals, such as fresh vegetable salads, rice, pasta, and canned food. And, of course, water and refreshing lemonade.
7. Check the yacht charter rules in your holiday country
Not everyone without documents or experience is allowed to go out on the water. Different countries have different rules, so it is helpful to know more about them. For example, when chartering a yacht in Croatia for vessels over 3 meters in length, a driver's license is required. In Spain for motor yachts from 9, 5 hp. license required. There are several agencies in the Netherlands where you can get a license, such as ANWB. If you don't want to sail on your own, you can rent a boat with a skipper. Also check other rules such as maximum speed limit, minimum age, and alcohol consumption. In some countries, there is a risk of high fines if you are at the wheel with a drink in hand.
8. For the first time at the helm
It's an exciting moment when you first get out on the water, especially if you've never sailed before! Let the owner or lessor of the boat clearly explain the nuances to you. Ask for instructions and local regulations and check where the life jackets, fire extinguisher and first aid kit are located. Ask how to replenish water and fuel supplies. Sometimes, when chartering a yacht, you may first have a test run with an experienced skipper. When you have mastered everything, full speed ahead!
9. Pay attention to additional costs
Chartering a yacht does not have to be expensive, but additional fees can often be required. Sometimes you pay more if you return the boat to a location other than where you picked it up. Additional costs for fuel, port charges and final cleaning may apply. Please read the terms of the rental agreement carefully to find out what additional costs you can expect.
10. Become a captain
Skippered yacht charter has its own charm too, but there is nothing better than becoming your own captain. Prepare in advance and get a boat driver's license, which will open up many possibilities. The procedure itself is not complicated, for which you can go to self-navigation, freely choose routes and anchorages, navigation dates.
Photo