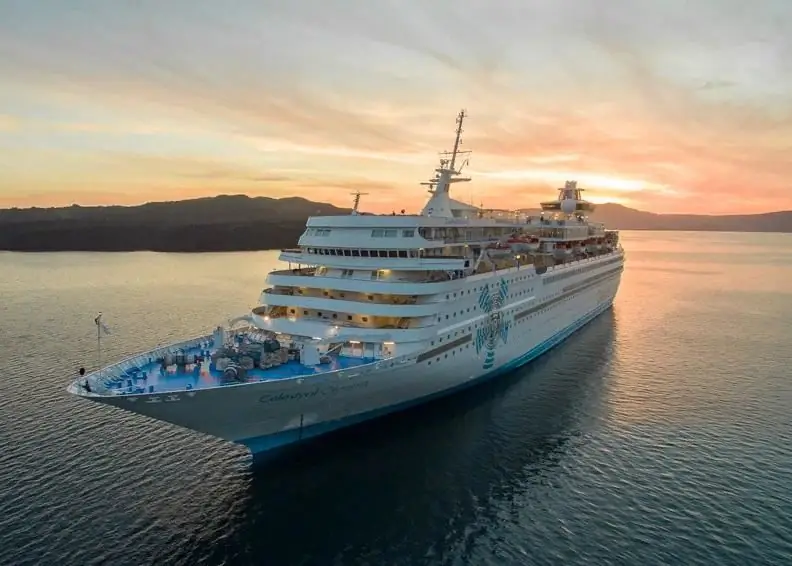 When they say "foreign sea cruise", the imagination shows the image of a huge 20-storey liner covering the cozy ports of Mediterranean cities with its metal body. But there are such trips in which you feel like a real navigator, and not just a guest of a floating mega-hotel - cruises on small liners of Celestyal Cruises. Let's try to figure out what is the difference between the service on such ships, and what tourists who choose the intimate holiday option will get.
Rare ports
So far, few Russians know that a small Greek company creates a truly unique tourist product - sea voyages in the eastern Mediterranean with calls to "rare" ports. The relatively compact dimensions of the liners allow you to visit unusual places.
Now on the Russian market there are two 10-deck liners of the cruise tour operator - Celestyal Crystal and Celestyal Olympia, each accommodating about 1200 guests.
During the cruise, along with the "pearls" of Turkey, Cyprus, Egypt and Israel, the partner of the Infoflot Cruise Center, Celestyal Cruises, will present to guests the best and most beautiful islands of Greece.
What is nice, you can go on such an exclusive voyage almost all year round.
Convenient for booking
One of the main distinguishing features of Celestyal Cruises ships is the ability to accommodate additional seats in all cabins. This is very convenient for families with one child, since three-berth cabins are sold out rather quickly, and on large liners you need to book a cruise much in advance in order to have time to redeem such an option.
In addition, all the cabins of Greek liners are converted into single (with a 30% surcharge), which is also not the case on huge ships.
"In addition, it will be much easier for a travel agent to transfer tourists who are accustomed to resting on the Russian river onto a small sea liner than to immediately send him to rest on the megaliner. The atmosphere on Greek ships is still more intimate,"emphasizes Andrey Mikhailovsky, General Director of the Infoflot Cruise Center.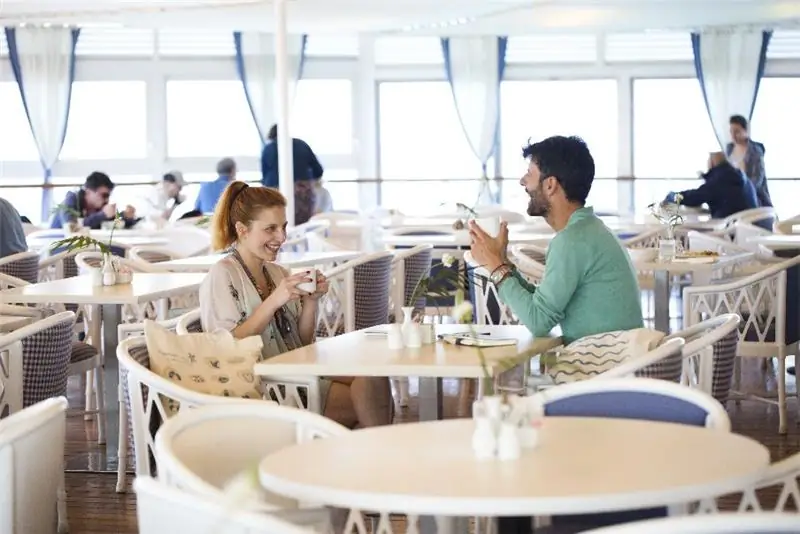 All the attention of the staff is to you
Given the capacity of the liners, the ratio of staff to guests on them is one to two. That is, the guest of a small vessel receives more attention to his person than a tourist in the mass segment on giant liners.
On such a trip, tourists will be able to experience the club atmosphere of relaxation. After all, entertainment on board the ships is created in the Greek spirit: master classes in sirtaki, cooking local dishes, national musical evenings. It is comfortable to spend time here in restaurants, casinos, bars, swimming pools and SPA-zones or to keep fit in the gym. In other words, on board is everything that is on the "big brothers", but in a proportionally reduced format.
What is not? Perhaps, water parks and innovative sites such as mini-tracks of Formula 1 or a copy of La Scala.
Almost all inclusive
On their ships, Celestyal Cruises supports the all-inclusive format with the purchase of any cruise. The standard package includes the cruise itself, 2-3 excursions, port taxes, gratuities, multilingual service on board, alcohol and drinks. Including white red and sparkling wines, strong types of alcohol (cognac, whiskey, vodka), cocktails, cocoa and hot chocolate, different types of teas and coffee, local Greek soft drinks, juices. The exception, perhaps, is some drinks (for example, fresh juices), massage services. On large liners, the alcoholic package and the beverage package must be purchased separately.
Cruise tours - freedom from the hustle and bustle
In partnership with Celestyal Cruises, the Infoflot Cruise Center has launched a new product, adapted to the Russian market, - combined tours with cruises on the ships of the Greek company.
The product is convenient in that it relieves the tourist from the hassle of organizing recreation. Everything is already included in the tour: direct flight from Moscow, meeting at the airport, accommodation in a 4 * hotel, transfers, buffet, excursion programs. In fact, money can only be taken for pocket money and souvenirs.
"As part of these tours, we form Russian groups. During the entire trip, tourists are accompanied by an employee of Infoflot. In addition, the guests of the liner receive an on-board newspaper in Russian, in restaurants - a Russian-language menu,"says Andrey Mikhailovsky.
Convenient - for tourists and agents
As part of this program, travel agencies receive a convenient product for sale. Its main advantages: commission up to 15%, online booking on the Infoflot website, package booking (flight, hotel, cruise, transfers and excursions are booked as a single package), handouts for tourists.