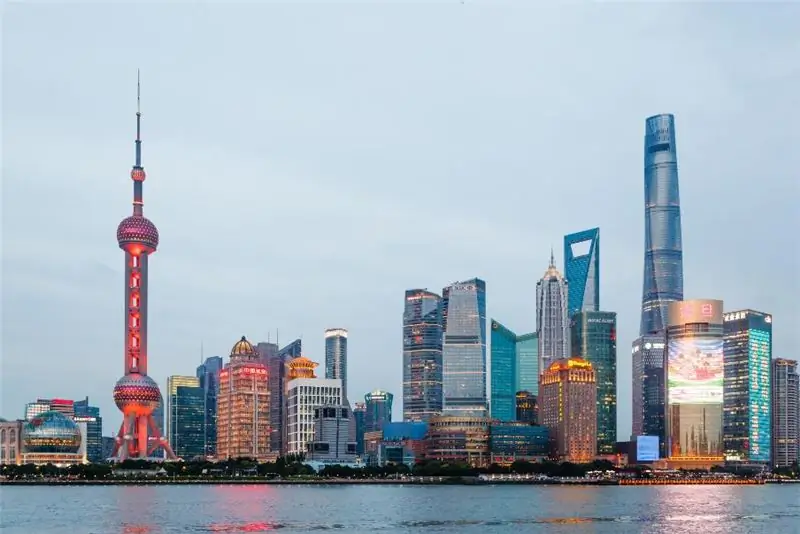 Accommodation
Nutrition
Entertainment and excursions
Transport
The amount of funds required for a comfortable stay in China directly depends on several factors. First, from the city where the tourist is going. For example, in Beijing and Shanghai, food and lodging costs will be higher than in provincial towns such as Kunming or Chengdu. Secondly, from the lifestyle of the traveler. If a person ordered gourmet cocktails in Shanghai bars and bought first grade olive oil at City Shop, they would spend much more than those who drink 10 yuan beer at Perry's, a student bar, and eat Chinese street food. You can only roughly advise how much money to take to Shanghai.
Tour operators usually recommend carrying cash in reserve, since Shanghai is considered a city where you can find where to spend your surplus money. Fashionists from all over China come here in search of high-quality and inexpensive clothing from Chinese and world brands, amusement lovers visit the local circus and theater in the Shanghai Center, where an acrobatic group performs, go to nightclubs that work until early morning, taste Shanghai cuisine from seafood. creeps in local restaurants. Active tourists enjoy exploring the city and its surroundings by booking excursions with knowledgeable guides. Shanghai offers many interesting pastime options that are hard not to take advantage of.
Tourists usually come to Shanghai with dollars, which should be exchanged for the national currency, the Chinese yuan. But prices are easier to translate directly into rubles, since 1 yuan in 2019 costs almost 10 rubles.
Accommodation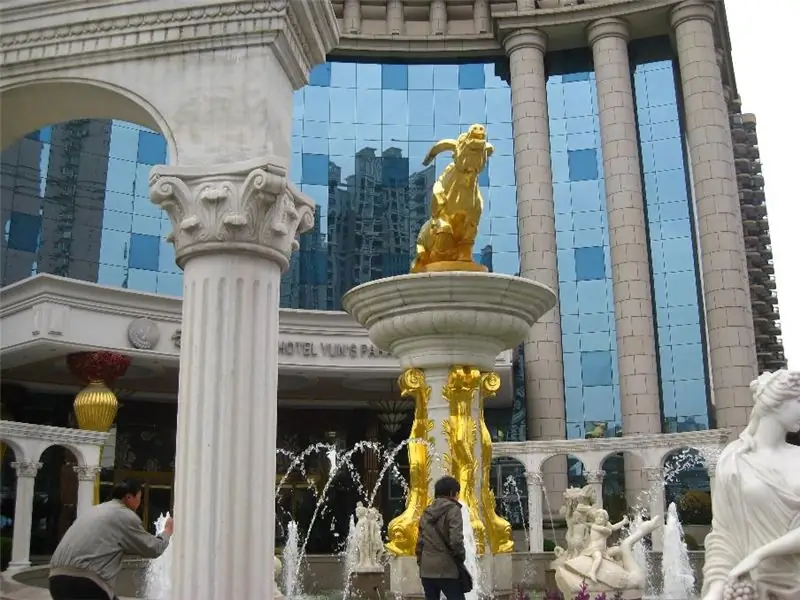 The cost of living in Shanghai hotels or apartments directly depends on the season. In the high season, from April to October, house prices are high, in the low season they drop significantly. An interesting feature: in hotels that are not part of the world's hotel chains, you can bargain and try to bring down the price for a room. Tourists interested in history like to stay in old hotels built in the 30s of the last century. These include "Metropole", "Peace hotel" and some others. More modern hotels can be found in the Pudong area, considered the city's commercial and business center and built up with skyscrapers. Far from the central districts, there is also affordable housing, which is chosen by those who want to save money.
It is better to book a hotel room in advance, even before your arrival in China, because there is a chance to stay on the street due to the lack of free seats. It's easier to find apartments on Airbnb. The cost of individual apartments, depending on the area and distance from the center, ranges from 1600 to 3300 rubles. This is the price of apartments with one bedroom, bathroom, kitchen and Wi-Fi. Housing with two bedrooms for a large family or a group of friends will cost 4,800-5,000 rubles.
For those who, for some reason, do not want to stay in rented apartments, we recommend hotels of different levels of service:
hostels. The most budgetary (from 500 to 2900 rubles per day) and fairly safe accommodation option. The cost of a room is influenced by the proximity to the metro, and the location of the hostel, and renovation, and the availability of amenities. Good reviews on travel sites received hostels "Shanghai Meego Qingwen Hotel" (923 rubles), "Shanghai Hidden Garden International Youth Hostel" (here for 2900 rubles a double room with one bed is offered, which is ideal for a loving couple), "The Phoenix Hostel Shanghai-LaoShan ", located in the central area of Huangpu, from where the main city attractions are within easy reach (977 rubles);
three star hotels. They offer rooms from 2,000 to 5,000 rubles. In the center, closer to the Old City, for example, in Huangpu, hotels are more expensive, like the wonderful, clean Campanile Shanghai Bund Hotel (almost 5000 rubles). Away from the historical quarters, but near the metro, you can rent a room for 1800 rubles. This price is set, for example, at Vatica ShangHai Pudong Airport Disney Huaxia (E) Road Metro Station Hotel;
four star hotels. At 27 km from the center, you can find a decent hotel, marked with 4 stars, and for 2000 rubles. The cost of living in four-star hotels in the center is 5-6 thousand rubles per night. Tourists recommend Pentahotel Shanghai (6300 rubles), CitiGO Hotel Shanghai Xujiahui (6000 rubles), Mercure Shanghai Hongqiao Airport (6300 rubles);
five-star hotels where you can rent a room for 8000-13000 rubles. The best traveler reviews were awarded to the Shanghai Hongqiao Airport Hotel - Air China (8,500 rubles), Hotel Indigo Shanghai Jing'An (13,000 rubles), and InterContinental Shanghai Jing'An (11,400 rubles).
Nutrition
The question of where to eat in Shanghai will make all the locals smile, as there are plenty of restaurants serving Chinese and European cuisines in the city.
While walking around the city, on the run, you can have a snack with local dishes, which are beyond praise here. Pay attention to those kiosks where the Chinese themselves buy food. In Shanghai, at lunchtime (11:30 am to 1:00 pm), long queues can be lined up for street vendors. On every corner in the city, dumplings, dangao buns and manto buns, zhoujiamo sandwiches are sold. The price for them rarely exceeds 100 rubles.
If tourists rented an apartment with a kitchen, then it is worth saving a little and cooking for yourself. In local supermarkets, you can buy standard products that cost a penny. For example, a pack of rice costs 70 rubles (7.31 yuan), a pack of 12 eggs costs 160 rubles (16 yuan), 1 kg of chicken breasts costs 700 rubles (70 yuan). Bread will cost 150 rubles (15 yuan), fruits (apples, oranges) - 160 rubles (16 yuan), tomatoes - 100 rubles (10 yuan), potatoes will be even cheaper - about 80 rubles (8 yuan). Bottled drinking water costs about 40-50 rubles (4-5 yuan).
A little more money will have to be allocated for food if you go to a local eatery, for example, to the chain tavern "Lazhoulamien". A hearty lunch in it will cost 200-400 rubles.
There are also more expensive establishments in the city that even serve the famous Peking duck. It turns out that a chef can cook Peking duck for his visitors only with a special license. The restaurants Lao Beijing, Da Dong, Xindalu, Quan Ju De and some others have such permission. The cost of Peking duck in Shanghai restaurants ranges from 3000 rubles and more.
Excellent reviews were received by the restaurants Jean Georges Shanghai, where there are no dishes cheaper than 1200 rubles, 12 chairs, where they usually come with friends and order a set meal for everyone for 8000 rubles, M on the bund, where the average bill is 6000 rubles.
Entertainment and excursions
In Shanghai, you can and should walk a lot: this is the only way you can see the most secluded corners of one of the most picturesque cities in China. A good alternative to walking is a tour of the double-decker bus with a panoramic roof. The bus stops at all major attractions. You can get off at the object you are interested in, and then take the next bus with the same ticket, which costs 300 rubles and is valid for 1 day. A ticket for two days will cost 500 rubles.
For the most economical in Shanghai, free city tours have been developed. For a walking tour lasting 4, 5 hours, people gather every Tuesday and Saturday. From March 1, 2019, tours will run 3 times a week: Thursday will be added to the existing days. Tours start at 10:00 at People's Square. The tour guides speak Chinese and English.
Russian-speaking guides also work in Shanghai. They have developed several interesting excursions for their clients:
tour to Shanghai Disneyland. Ideal for tourists traveling with children. The cost of an excursion for a group of 2 to 5 people is about 8000 rubles;
sightseeing tour of Shanghai on foot or by car. The cost depends on the number of people who signed up for the excursion. Expect about 3,000 rubles per person;
travel across Russian Shanghai. As you know, after the October Revolution in Shanghai there were many Russian emigrants who left a significant mark on the history of the city. During the walk, you can see the places visited by Russian White Guard generals, musicians, architects. The tour costs 14,000 rubles.
You can independently ride through the beautiful panoramic Bund Sightseeing Tunnel. The ticket costs 500 rubles. It is also worth taking a cruise along the Huangpu River that divides the city. A two-hour boat trip without lunch will cost 1000-1500 rubles, with lunch - 3000 rubles. Be sure to go to the acrobatic show at Shanghai Circus World (a ticket costs 2,800 rubles) and a theatrical performance at the Shanghai Center Theater (2,190 rubles).
Transport
In Shanghai, you can get around by subway, buses, trolleybuses, taxis and ferries. A one-time ticket for city transport costs from 30 to 80 rubles. The price depends on the distance to be covered. Numerous ferries run across the Huangpu River. You can get to the opposite bank in less than 5 minutes and 20 rubles.
Most Chinese and tourists travel around the city on bicycles. The vehicle is rented by several companies, the most popular of which are called "Ofo" and "Mobike". Bicycles stand neatly along special racks right on the street. They can be rented over the Internet using an application installed on the phone. The rental price for one bike is 10-20 rubles.
It is very convenient to use a taxi in Shanghai. They stop on the street or come on call to the hotel. All cars have meters and are owned by taxi services. There are no private cabs in Shanghai. The only drawback of this type of transport is that many drivers do not speak English. The cost of one trip can be calculated independently: landing will cost 140 rubles, each kilometer traveled - 25 rubles.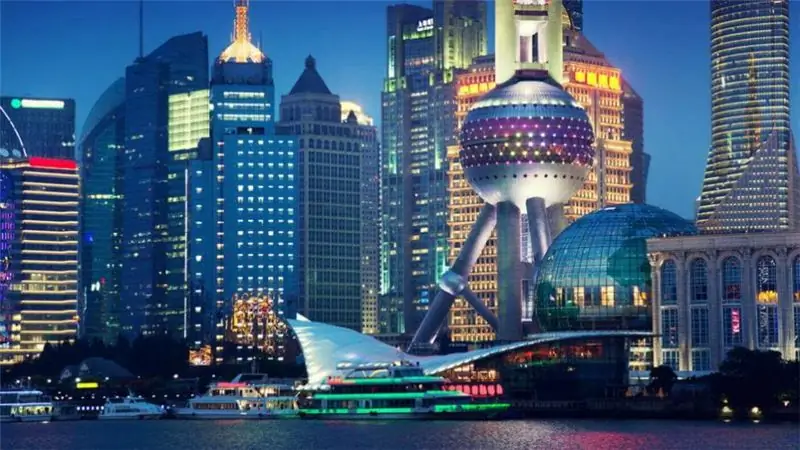 Compared to Europe or the United States, Shanghai is a cheap city. For a week, a tourist will need 4,900 rubles (490 yuan) for meals in fashionable restaurants and at least 2,520 rubles (252 yuan) for lunches in simpler establishments that serve dishes of rice, noodles and potatoes, without meat and fish. A traveler will spend at least 350 rubles (35 yuan) per week on travel. To this amount can be added expenses for excursions and entertainment, accommodation and souvenirs. To feel confident in Shanghai, take about 40 thousand rubles for a week.
Photo