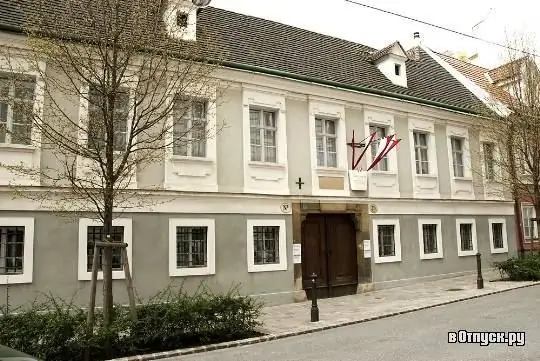 Description of the attraction
Franz Joseph Haydn (1732-1809) - Austrian composer, representative of the classical Viennese school. He stood at the origins of the birth of the symphony and string quartet. He is the author of the melody, which was the basis for the German national anthem.
Haydn built his house for 4 years, from 1791 to 1795, with the money he earned by performing in England. The composer gave the order to rebuild the old low building, to build on the upper floors. In this house, which served as Haydn's hearth for twelve years of his life, such famous works as "The Creation of the World" and "The Seasons" were written. The composer himself lived on the second floor of the house, and the lower floor was given to Elsper, who copied Haydn's notes.
The work on the creation of the oratorio "The Four Seasons" had a significant impact on the composer's health. After 1806, Haydn no longer worked. It is known that in May 1809, when the composer was already dying, Napoleon, who was besieging Vienna at that time, being a great connoisseur of Haydn's music, posted a guard of honor at his house. After his departure, the composer left 104 symphonies, 24 operas, 83 quartets and 52 sonatas. Joseph Haydn was very popular during his lifetime.
The museum in the composer's house was opened in 1889. Among the exhibits are music scores, portraits, pianos and some personal belongings. There is a small Brahms Hall in the museum, which during his lifetime was a great admirer of Joseph Haydn. This room contains personal belongings, clavichords and furniture. Also, here you can see documents that give an idea of the last years of Brahms's life in Vienna.
In 2009, the Haydn Museum underwent a major reorganization. In honor of the 200th anniversary of the death of the composer, the "kitchen garden" that existed during Haydn's lifetime was recreated.
Photo