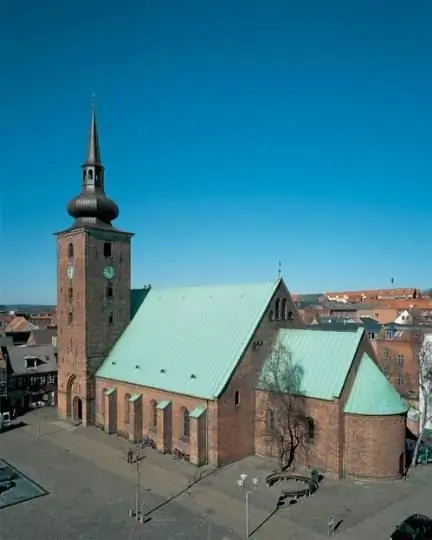 Description of the attraction
The Church of the Savior is located in the historic center of Horsens, not far from its other important landmark - the industrial museum. This is the oldest building in the entire city. The church was built in 1225 and is made in the Romanesque architectural style.
It is worth noting that the first buildings on this site appeared in the 11th century - these lands belonged to the royal residence in Horsens. Previously, there was a wooden chapel, around which a deep moat was dug. The small building of the modern church was greatly increased in size in the 14th century - in 1350 a tower was added to it, serving as a bell tower. During archaeological excavations, another staircase was discovered, apparently leading to the still unfinished second tower. Although, perhaps, it led to the upper gallery, set aside specifically for the king and his family.
It is known that until 1418 the church had a different name - it was consecrated in honor of St. James. Also, the building burned several times, including after the Reformation in the middle of the 16th century. For several centuries the Church of the Savior lay in ruins, and only in 1935 full-scale restoration work was carried out, during which, in accordance with the traditions of the Romanesque style, the medieval appearance of the building was recreated. The bell tower was rebuilt even earlier - in 1737-1738.
During these works, details of unique frescoes on the walls of the building were discovered. Unfortunately, after the Reformation, all of them were covered with white paint, and only the Crucifixion of 1450 was restored. A year after the restoration, in 1936, the arched gallery on the second tier of the church was reconstructed - a rather atypical architectural detail common only in more southern buildings, for example, in Bavaria. Among the interior spaces, it is also worth noting the luxurious furnishings of the west aisle, which, apparently, was also reserved exclusively for the royal family.
Now the Church of the Savior is open for tourist visits in the morning. It is closed on weekends and on public holidays.
Photo