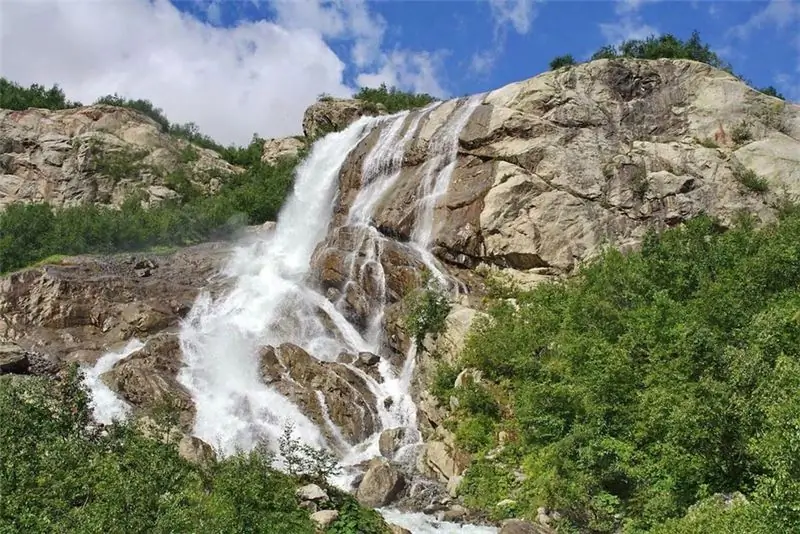 A modern center for winter sports and active summer recreation, Dombay can offer tourists comfortable hotels, ski lifts, qualified instructors and magnificent landscapes, against which any vacation seems fantastic. Mountain peaks and gorges, valleys and waterfalls of Dombai appear in the photo albums of the lucky ones who decided to spend their long-awaited vacation in the North Caucasus.
Popular addresses on the Dombai map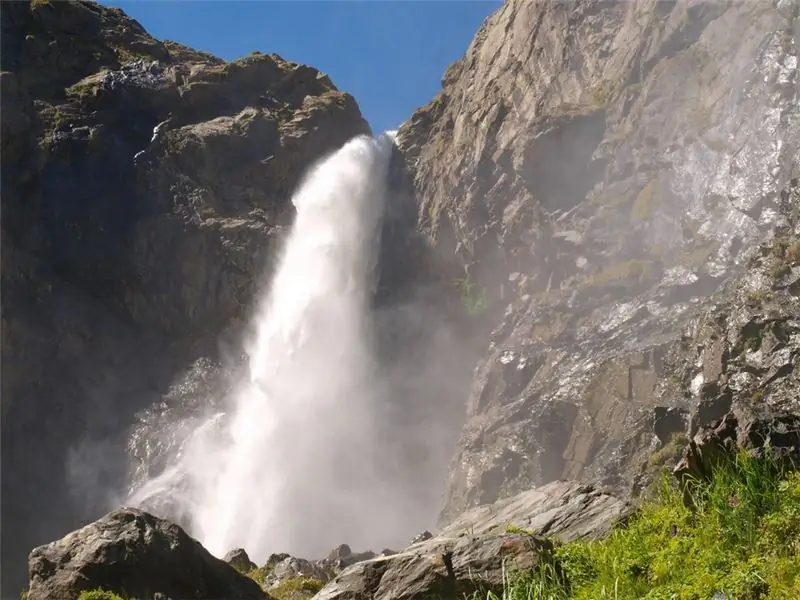 The program of summer walking excursions among the mountain peaks certainly includes a visit to at least one of the most popular and beautiful waterfalls in Dombai:
The ascent from the Dombai glade to the Sufrudzhin waterfalls can take even experienced travelers at least six hours, but all tourists are invariably satisfied with the result of the hike.
As a handsome man with a white-foam beard, he appears before the participants of the hike to the Chuchkhursky waterfall near the Maly Dombay glacier.
Alibek waterfall is called one of the most beautiful in the mountain system of the North Caucasus.
Even the laziest can reach the Dzhuguturluchat waterfall and enjoy its calm fall - a cable car leads to the observation deck, and delicious mulled wine is served in a cafe with gorgeous views.
Through the Russian glade
The path to the beautiful Dombai waterfall, formed by a glacial mountain stream, lies through subalpine meadows with forbs and the Russian valley along the Ulgen river. Even not very physically strong tourists can easily get to the Chuchkhur Falls - the route is relatively easy, and therefore whole families and even children come to admire the streams flowing from the mountains.
From Lamb's foreheads
The Alibek waterfall in Dombai is formed by the Dzhalovchatka river, whose streams rush down from the 25-meter height of the glacier of the same name. The stones from which the water falls are called "/>
The waterfall is located on the territory of the Taberdin reserve and about seven kilometers separates it from the Dombay village. Several hiking trails of varying difficulty lead to the waterfall and from the Alibek climbing camp.
For the hardiest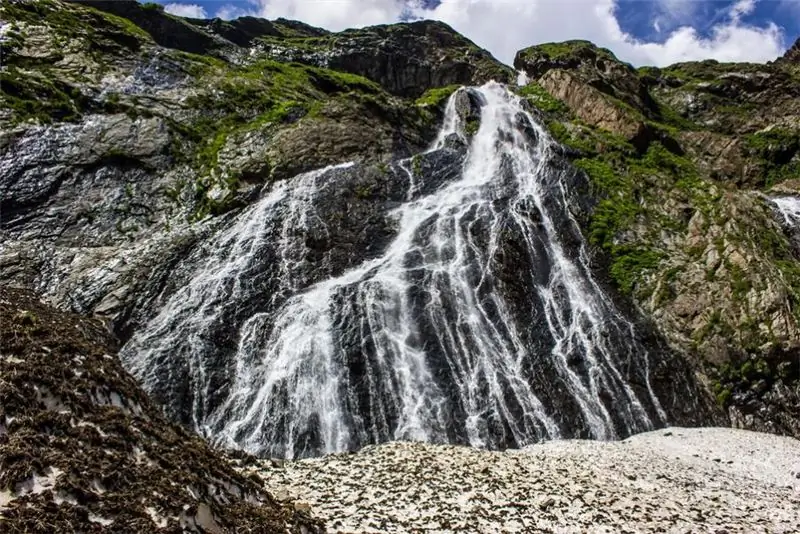 It is better to set aside a couple of days for a hike to the Sufrudzha waterfalls, because a one-way trip can take at least six hours. Despite the complexity of the route, this excursion is very popular among active travelers, because the gorge of the Amanauz River, where the turbulent streams of a 250-meter waterfall rush down, is one of the most beautiful places in the North Caucasus.
The second Sufrudja waterfall is much lower, but its power and the speed of the water fall make admiring spectators freeze in amazement. Stone fragments often rush into the abyss from 60 meters, and therefore the guides recommend observing special safety rules when visiting this natural attraction.
Photo