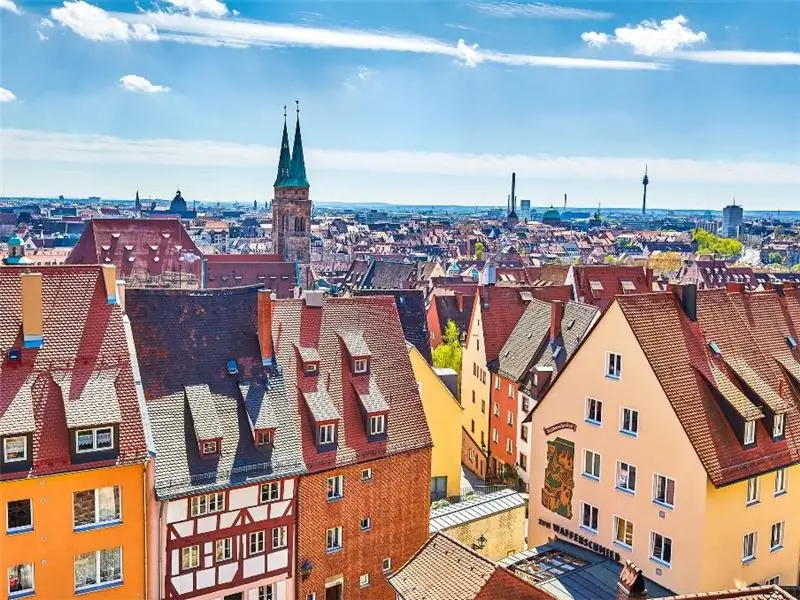 One of the six parts of the world highlighted by geographers on the globe is called Europe. It is part of the continent of Eurasia and is increasingly considered a continent, although, strictly speaking, such terminology in relation to Europe is not very correct. You can often hear the name Old World, which appeared in people's everyday life at the end of the 15th century, when Christopher Columbus discovered America. The lands in the Western Hemisphere began to be called the New World, and people left the old Europe en masse, wishing to seek their fortune in the newly discovered overseas territories. The countries of Europe became an example for the construction of new states, and the settlements of the Old World acted as prototypes of the cities of the Western Hemisphere.
As a result of the political events of the twentieth century. Europe split into Western and Eastern not only in accordance with the place on the map. The list of European countries is conditionally divided into two camps - capitalist and socialist. The first was the Federal Republic of Germany, France, Italy, Scandinavian states, Greece, Spain and some other countries. Bulgaria, Hungary, East Germany, Poland, Czechoslovakia and other republics joined the socialist list.
Further political transformations again changed the map of the world, and the countries of modern Europe formed several organizations of various kinds, united by common principles, laws and standards. The most famous and important among them are:
Council of Europe. Its 47 member states seek to smooth out contradictions in their own legal frameworks and cooperate, in particular, on environmental and human rights issues.
The European Union unites 28 states with a single market, currency and customs regulations.
The Eurozone is a monetary union, which already includes 19 countries with a single currency - the euro.
26 states are part of the Schengen area. Within its framework, border control has been canceled and a single visa regime for residents of other countries is in effect.
Geographically, the center of Europe is located several tens of kilometers north of Vilnius, although when choosing different methods to determine this point, the results do not coincide. The largest state in Europe in terms of area is Russia, but the area of the part that is located in the Old World is inferior to the area of Ukraine, which is completely in Europe. The smallest state is the Vatican, which is the sovereign territory of the Holy See of the Roman Catholic Church.
The countries of Europe are a favorite destination for tourists from all over the world. The most popular among them for the Russian traveler are invariably Spain, Greece, Cyprus, Italy and Bulgaria.
List of European countries
| | | |
| --- | --- | --- |
| Austria | Spain | San marino |
| Albania | Italy | Serbia |
| Andorra | Latvia | Slovakia |
| Belarus | Lithuania | Slovenia |
| Belgium | Liechtenstein | Ukraine |
| Bulgaria | Luxembourg | Finland |
| Bosnia and Herzegovina | Macedonia | France |
| Vatican | Malta | Croatia |
| United Kingdom | Moldova | Montenegro |
| Hungary | Monaco | Czech |
| Germany | Netherlands | Switzerland |
| Greece | Norway | Sweden |
| Denmark | Poland | Estonia |
| Ireland | Portugal | |
| Iceland | Romania | |