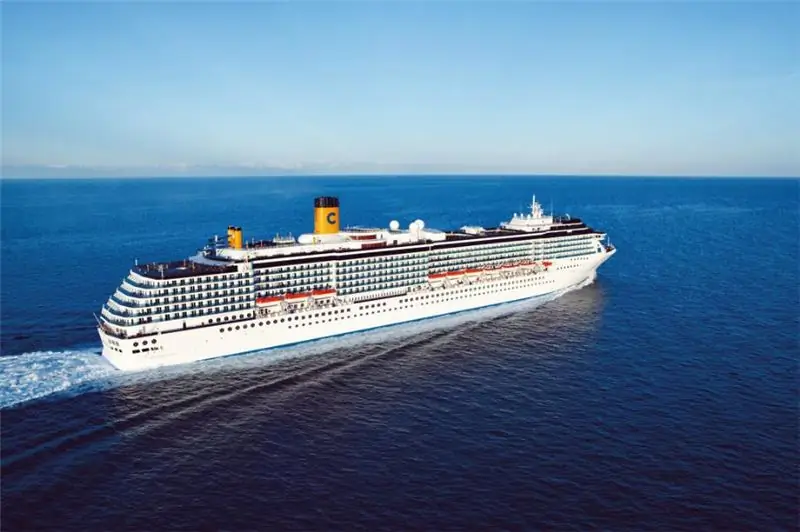 A resident of a metropolis is a special "kind" of a person, and many belonging to this species get so tired in the endless cycle of affairs, meetings, tasks and plans that the thought of a vacation sometimes becomes an obsession. But where can we find the strength to organize the long-awaited trip? In addition, I want the rest to bring not only a passive pastime, but also to charge with energy, emotions, knowledge and experience. The ideal solution can be a cruise tour - a new phenomenon in the Russian tourist market. Let's figure out what it is …
Who is a cruise tour suitable for?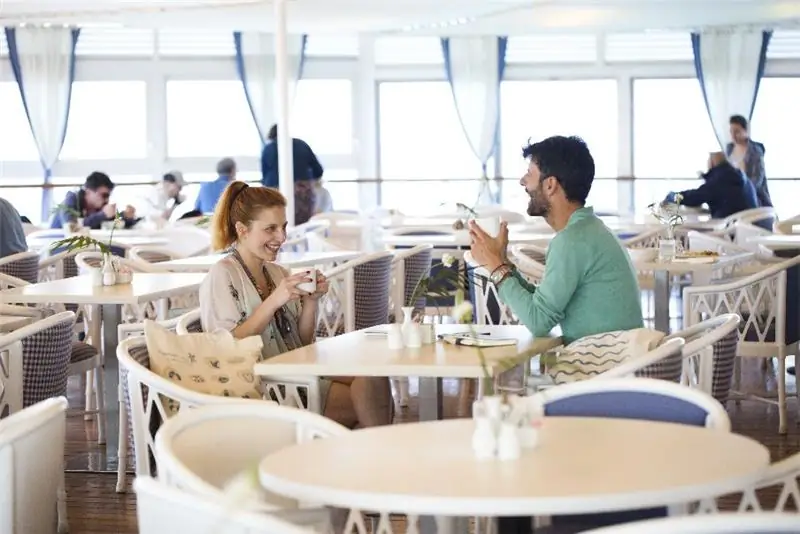 If you are used to organizing your vacation with the help of a travel company, spending a minimum of effort on this process, and putting everything on the "shoulders" of professionals, this is your option.
A cruise tour will suit you even if constant movement is important for you: changing cities, shores, countries, emotions - all this is guaranteed.
You love the travel package format, which includes a maximum of services combined with an adequate price.
If comfort and high quality of services are customary and desirable for you, you should choose a cruise tour. Modern cruise liners (both sea and river) in terms of service level are not inferior to the best hotels and often even surpass them due to the active development of the industry.
What is usually included in a "package"?
As a rule, the cost of a cruise tour for one person includes a large range of tourist services. Including flight from Russia, meeting at the airport, pre-cruise (and / or post-cruise) program with excursions and national entertainment, accommodation and meals (breakfasts and / or dinners) at the hotel before or after the cruise, accommodation in a comfortable cabin on a modern liner, meals according to one of the systems (full board or "all inclusive"), services of a Russian-speaking escort throughout the tour program, excursions, onboard entertainment for the whole family, port taxes, transfers according to the program, baggage delivery at the start and end ports of the cruise.
In addition to this list, each company can add additional options to the "package". For example, on the Costa Cruises cruise ship in Italy, France, Portugal, Spain, Great Britain, Germany and Denmark from May 18 to June 1, the price includes a river boat trip with an audio guide - an exclusive from Infoflot. And on the liners of the Greek company Celestyal Cruises, the all-inclusive format is supported when purchasing any cruise. The package, in addition to the standard set, includes alcohol and non-alcoholic drinks. Including white red and sparkling wines, strong types of alcohol (cognac, whiskey, vodka), cocktails, cocoa and hot chocolate, different types of teas and coffee, local Greek soft drinks, juices.
What is on the market today?
In the arsenal of the Cruise Center "Infoflot" there are many cruise tours on the sea and the river. Including sea travel in Italy and Southwest Europe from Costa Cruises. These cruises are inspired by the Italian cruise line. Cruise on modern Costa Cruises liners. In one trip you will visit Italy, Spain and France. Programs are designed for 9, 10 and 14 days.
The opportunity to travel on the "Golden" liner Costa Cruises is a Russian-speaking animator in the children's club, Russian TV channels, Russian cuisine, an entertainment program and excursions in Russian.
On the Costa Fortuna liner, tourists receive 2 excursions to Palma de Mallorca and Olbia as a gift. Also, cruises provide 3-day programs in Rome and the Vatican or Milan and Florence.
Cruise tours destinations "North-South" of Europe on the Costa Favolosa liner - these are 8 countries in one trip: you will visit Denmark, Great Britain, France, Spain, Portugal and Italy. A 4-day program awaits you in Milan and Berlin or Barcelona and Copenhagen.
The itinerary of cruise tours on Western and Northwest Europe the "Gold" liner Costa Mediterranea includes the Netherlands, Belgium, France and Great Britain, a 2-day program is planned in Amsterdam.
Cruise tours on comfortable liners Celestyal Olympia and Celestyal Crystal will allow you to see and visit the most beautiful Greek islands under the programs "Amazing Greece" and "Aegean Odyssey"and also visit Cyprus, Turkey, Egypt and Israel on a cruise " Three continents ".
Infoflot offers cruise tours on European rivers in partnership with the German company A-Rosa. Since 2019 it has been "/>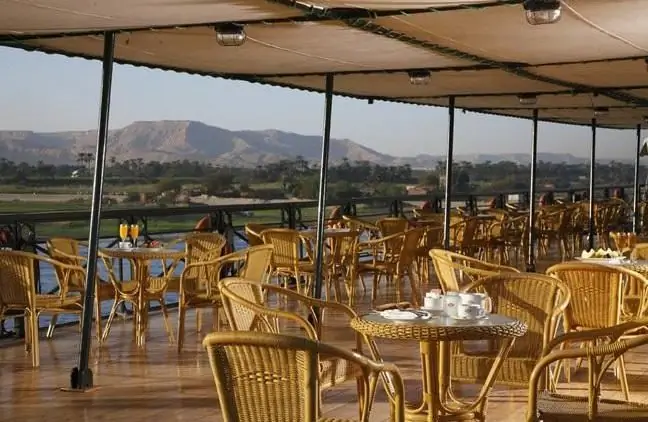 Recently, Infoflot, in partnership with Crucemundo S. L. entered the market with a new signature cruise tour to Egypt along the Nile River, combined with an additional land-based excursion program. The first flight starts on September 26 and runs until October 6, 2019. This is a great opportunity to see one of the favorite destinations of Russians in a completely new way. At the same time, you will not have to spend money on a visa.
The cruise will take place on a modern four-deck motor ship Crown Jewel (or on ships of a similar level) - with a swimming pool on the sun deck and spacious cabins of 19 square meters (with panoramic windows). The journey starts in Cairo and the cruise itself is from Luxor. The tour itinerary also includes Cairo, Edfu, Kom Ombo, Aswan.