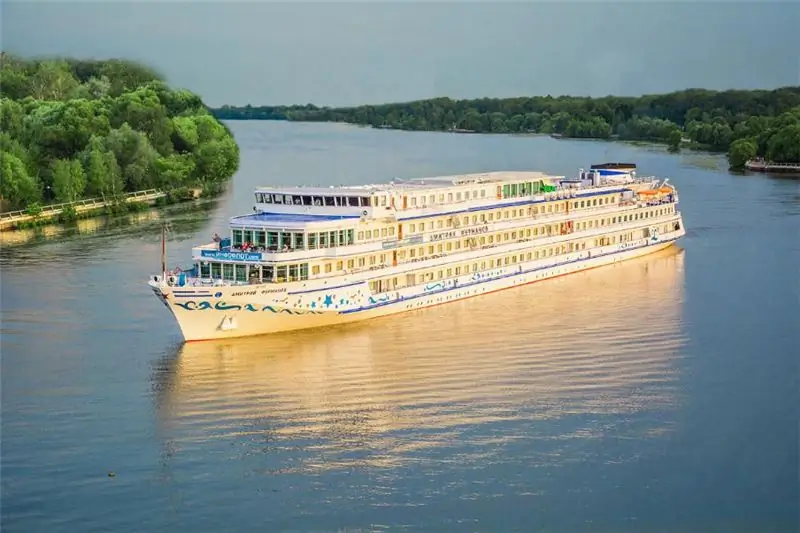 The arrival of the long-awaited weekend is always a joy. How can you spend them with benefit, relax and recharge your batteries for the coming week? Try a unique type of vacation that combines absolute relaxation with an interesting entertainment program and city travel - a river cruise on a motor ship.
A weekend cruise is a "on-the-job" vacation that does not require planning and long preparation. The voucher can be purchased online in the Infoflot cruise company online store, even right before the flight.
Motor ships leave on Friday evening and return to the city on Sunday. You will spend two days in the fresh air, surrounded by nature, while being in comfort on board the ship. Routes: from Moscow to Uglich, Tver, Dubna or Kalyazin or from St. Petersburg to Valaam.
How is the cruise going?
You check into a cozy cabin, which has everything you need to stay: TV, refrigerator, air conditioner, hairdryer. Three meals a day with drinks (tea, coffee; a glass of champagne for breakfast) are included in the price, cold and hot drinking water is always available. Most of the services on the ship are free of charge, even such as "breakfast in the cabin" - use it to your health! If you require a dietary menu, please inform about it when booking or directly on the ship - there will be no problems with changing meals.
Have a baby? Be sure to take it with you! Children under 5 years old travel for free, up to 14 years old - with a discount. There is a kids club and a playroom on board, so you don't have to figure out what to do with your child.
Excursions along the route are also already included in the price of the tour. The motor ship spends almost a full day in the parking lot. Tourists are offered excursions to choose from, or you can go on an independent acquaintance with the city - the main thing is to return to the ship on time!
There are many leisure options aboard the Constellation Infoflot motor ships: take part in master classes, go in for sports, relax in a bar or a cinema. In the evenings, there are discos, music concerts and even performances!
Drop everything - it's time to cruise!
The cruise schedule is presented on the website of the Infoflot operator.
Photo