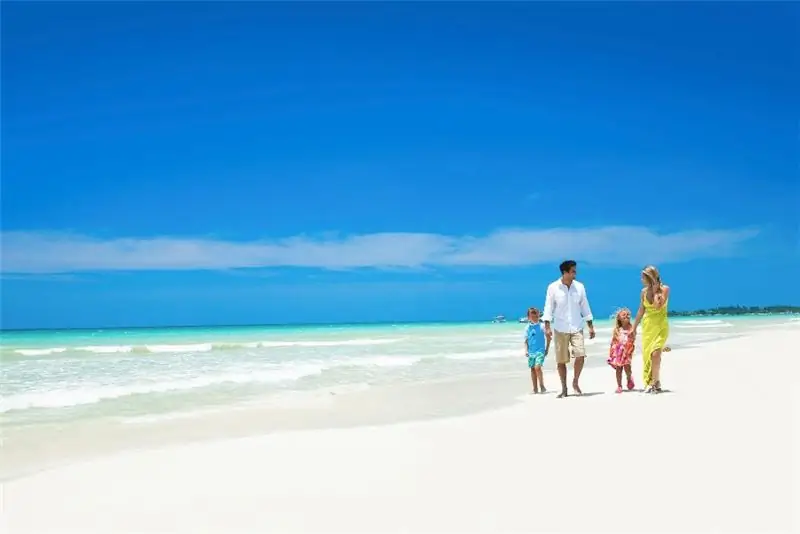 Well-researched, safe and accessible Egypt has long been a favorite holiday destination for our compatriots in both winter and summer. Hurghada is one of the most popular Egyptian resorts, more democratic than Sharm el-Sheikh, but offering the same comfortable hotels, spacious sandy beaches, the same Red Sea with coral reefs famous for the abundance of wildlife, which is so interesting to watch.
To make a vacation with children in Hurghada memorable, you need to choose a good hotel and prepare a cultural program in advance. Then the kids will not be bored and will allow their parents to relax and enjoy the sea, sun, eternal summer.
Season in Hurghada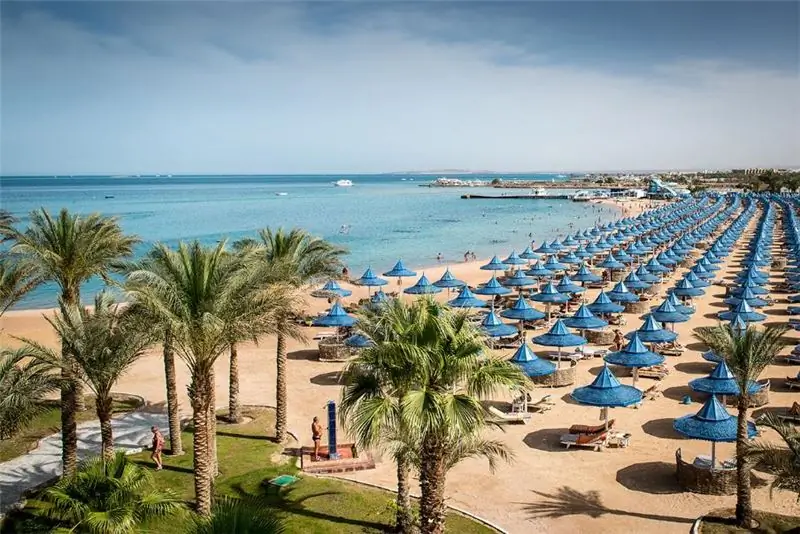 Despite the assurances of tour operators that the high season in Hurghada never ends, it is still possible to single out a period when a family vacation at the resort will be more comfortable. The most pleasant ratio of water and air temperatures is established in Hurghada in late spring and early autumn. It is better to come here with small children in September-October, when the sea is well warmed up. During this period, the water temperature in it is 27-28 degrees. At the same time, the summer heat is a thing of the past. During the day, the air temperature is kept at an acceptable level of 30 degrees.
There is always wind in Hurghada, which, like a magnet, attracts surfers here. However, the strongest and piercing winds blow in winter, when there are practically no people on the beaches, because everyone is basking in sun loungers by the heated pools.
It is also worth visiting Hurghada in the fall because local bazaars are beginning to sell ripe fruits as for this period: juicy, ripe, with a lot of vitamins that will strengthen the child's immunity and help him survive the winter without colds.
Hotel selection
Hurghada is focused not only on Russian tourists, the Egyptians themselves also come here, and the inhabitants of Europe are frequent guests here. There are hotels of different levels of service here. Most of the hotels are marked with three stars, but there are also more luxurious complexes belonging to the world's hotel chains. Accommodation prices will be much higher than in standard all-inclusive hotels.
Little guests are always welcome in Hurghada hotels. For them, on the territory of hotel complexes, shallow pools were built, the water in which heats up to a temperature comfortable for swimming in winter, large playgrounds, special clubs where various master classes are held, and sports fields. Experienced animators entertain the kids. Many hotels have several restaurants serving Arabic and European cuisine, so there should be no problems with food for children 3-15 years old. In some establishments, you can choose food from a special children's menu.
Families with babies can ask staff to provide a changing table and a separate crib for their baby.
Entertainment at the resort
Many tourists who have visited both Hurghada and Sharm el-Sheikh confidently declare that it is much more interesting to relax in Hurghada with children, because here you can find a wide variety of fun and entertainment. With a baby in Hurghada, you can go:
in water parks. The most famous local amusement parks are called Sindbad, Titanic and Jungle. They consist of an adult zone with extreme rides and wave pools and a nursery, where the smallest guests splash. Having visited all the water parks in Hurghada, expand your horizons and go to the neighboring resort of Makadi Bay, where the huge Makadi Water World amusement park operates;
into the aquarium. Discover the rich underwater world of the Red Sea for your child. The water reservoirs contain approximately 300 representatives of the marine fauna;
for diving courses. Many dive centers and scuba diving schools in Hurghada offer classes for children over 10 years old. Specialists work with kids, who talk about the basics of diving, teach how to handle equipment and insure while diving in the pool. After a while, you can make an agreement in the center about swimming in open water;
to the Museum of Marine Biology. In addition to static expositions, it also has a large aquarium, where motley reef fish and turtles live;
to the dolphinarium. The show of marine animals is popular with the smallest kids and teenagers.