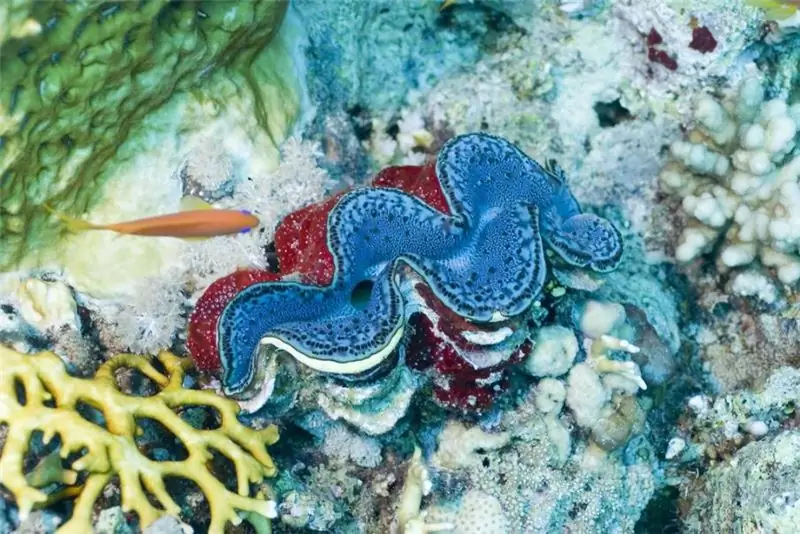 Features of going to sea
Best dive sites
The main attractions of Hurghada, one of the most famous Egyptian resorts, are considered to be the desert, which comes close to the city quarters, and the sea, which contrasts with it in color. During a hot, stifling summer, it warms up so much that in winter it simply does not have time to cool down and is quite suitable for swimming. Diving is recognized as the most popular entertainment for tourists in the resort.
In Hurghada, all conditions have been created for diving to coral reefs, which amaze even sophisticated travelers with their beauty. There are about a hundred diving centers open here, many of them have Russian-speaking instructors. It is better to choose centers located in the central part of Hurghada so that it is comfortable to get to the dive sites in the north of the resort, such as Shab el-Egr (House of the Dolphins), Umm Gamar or Giftun Island.
Features of going to sea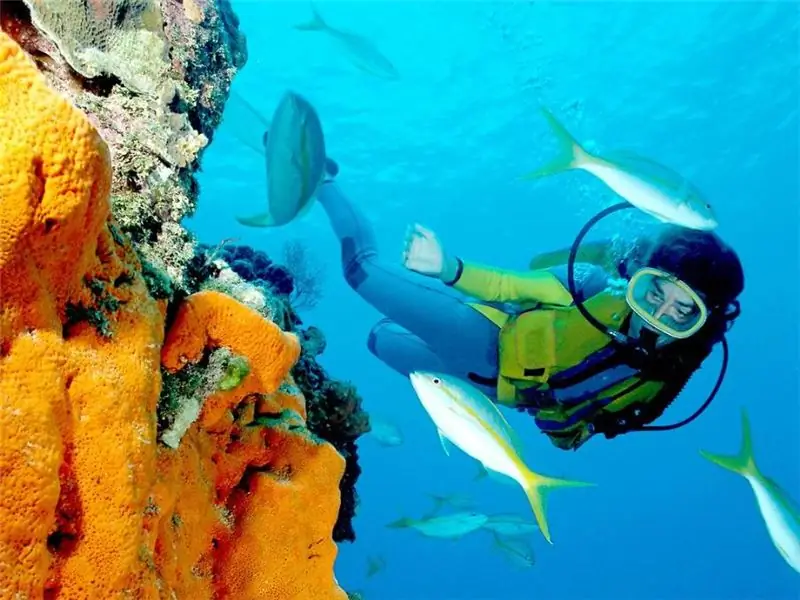 The Red Sea and its beauty for a long time were considered something ordinary, until Jacques-Yves Cousteau arrived in Egypt, who captured the rich underwater world on camera and thereby aroused a wave of interest among tourists and prompted the Egyptians to exploit the natural attraction at their disposal in every possible way. Since that time, it has become quite simple to see marine life: those who do not want to dive with a mask or scuba diving into the depths of the sea can admire the colorful fish through the transparent bottom of the pleasure boat.
For daring divers, long trips are organized on comfortable boats equipped with sun decks, a spacious living room where you can relax in the shade, several toilets, showers and a comfortable wide platform for launching into the water. Each boat has life jackets, a first aid kit, and oxygen tanks. Most of the people working in diving centers are experienced instructors, therefore all dives are carried out in accordance with international safety standards. All used diving equipment offered to tourists is thoroughly disinfected and tested.
Usually, divers who pay for dives at one of the centers are provided with a free transfer from the hotel to the port and back. Departure for interesting diving sets is carried out early - around 8-9 am. Tourists return to the hotel by about 16:00. On board the boat, the cook serves a delicious lunch between dives.
Best dive sites
The best time for diving is from late spring to early autumn. At this time, the water near the reefs is clean and transparent, and there are a lot of living creatures. Some reefs off the coast of Hurghada are protected by the state, but diving around them is allowed.
The most interesting diving sets in Hurghada:
Shab el Erg, which can be translated as "corals and needles". The reef is shaped like a horseshoe and stretches for 5 km. This place is home to the bottlenose dolphins. In addition to them, you can see turtles, moray eels, scorpion fish, and several species of butterfly fish. All of them slowly and importantly or briskly and briskly swim against the background of multi-colored corals. A part of the reef called the Poseidon Garden is famous for the fact that various mollusks live here. Stingrays and moray eels are easy to spot in the Manta Point area;
Gotha Abu Ramada, also called the "Aquarium". This is perhaps the most beautiful coral garden near Hurghada, the dream of any underwater photographer. Here you can find corals of the most bizarre forms: an attentive observer will notice large pillars-spiers, stone arches, and rounded columns. To see scorpions, angels, clown fish, zebras and other fish, you can take some bread with you, which is their favorite delicacy;
sunken ships. The 60-meter ship El Mina, named after the bay where it sank in 1969, lies at a depth of 30 meters. Next to it there is the remains of a fishing boat, which the locals call "Hasaballa". An experienced diver can visit both wrecks in one dive.
When diving, certain safety rules must be followed. Any instructor will repeat to inexperienced divers several times that under water you should not touch anything or anyone. Even the cutest and most adorable sea creature can be poisonous. It must be remembered that under water every diver is just a guest. And then nothing will darken the delight of immersion!