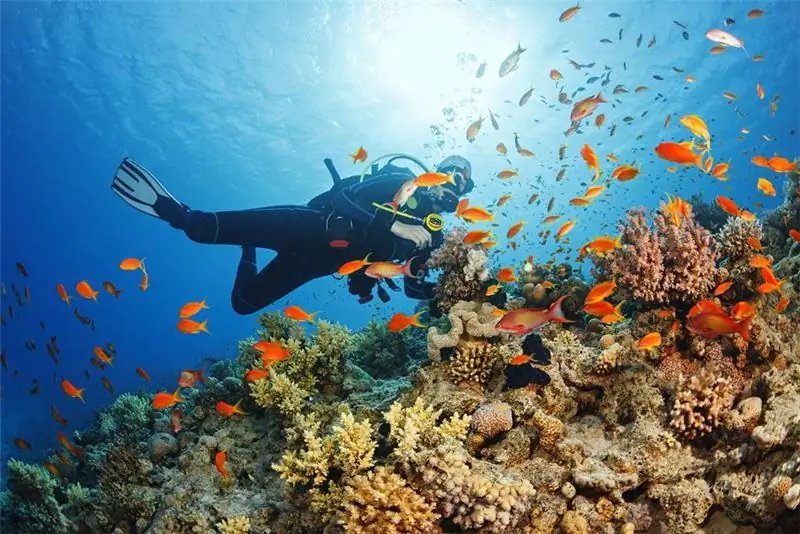 The Red Sea is fraught with incredible beauty. This is a world full of unique fish and colorful corals that you will not find anywhere else. Holidays in Egypt are not necessarily an all-inclusive lazy pastime.
For novice divers, a trip to a hot African country will give a unique opportunity to touch the underwater world of the Red Sea, experience all the delights of diving, as well as complete a diving course and receive a certificate. Specialists of the Farvater.travel tour aggregator, which allows you to buy tours to Egypt at the best price, have prepared a list of the best diving spots in Egypt. If you are interested in tours to Egypt and you are planning to buy a tour specifically for diving.
Best diving spots in Egypt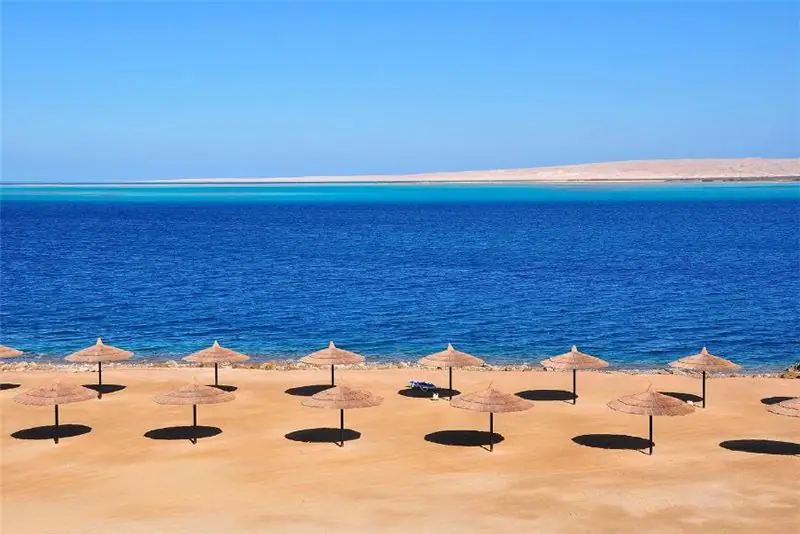 Abu Dabab bay, Marsa Alam. Previously little-known, but today already so popular resort of Marsa Alam is one of the favorite places for divers and one of the most favorite destinations for tours to Egypt for divers. Unexplored coral gardens with their inhabitants hide in the local waters. Immersed in Abu Dabab Bay, you can see giant sea turtles, and even touch their shells! But the main highlight of this place is dugongs or sea cows. These large mammals are exceptionally good-natured and cheerful to look at. Unfortunately, the population of these creatures is getting smaller every year. Also in the waters of the bay you can find huge stingrays, cuttlefish, octopuses, triggerfish.
Sunken steamer "Karnatic", Hurghada. A ship stranded near reef Abu Nuhas in 1869 has long attracted beginners and professional divers. The vessel was carrying about 40,000 pounds sterling, which at that time was a huge amount. Some say: all the treasures were raised from the bottom, while others claim that something remained. The ship is at a depth of about 25 meters. Split into three parts during the crash, today it is a great place for underwater photography and exploration.
Abu Ramada reef, Hurghada. Let's dispel your doubts that the best reefs are exclusively in Sharm el-Sheikh. The resort of Hurghada can also delight you with a wonderful underwater world. About reef abu ramada experienced divers dive. The diving depth is 25-27 meters, in some places there may be strong underwater currents. Huge underwater cliffs are covered with bright coral gardens, in which motley inhabitants flicker here and there. On reef abu ramada you can find a gray shark and large moray eels.
Reef El Fanus, Hurghada. In this place, you can probably see the kindest and most beloved sea creatures - dolphins. Having united in packs, they play and frolic cheerfully. You can watch dolphins from the yacht, but at some distance. Reef El Fanus - the protected area and the movement of motor vehicles is limited here, so as not to frighten the sea inhabitants.
Reef Gordon, Sharm El Sheikh. Many experienced divers have probably already heard of this place. It is considered one of the most popular reefs in the resort. In the local waters you can find parrotfish, whitetip sharks, hammerhead sharks and other interesting inhabitants of the marine fauna. Due to the bottom topography, only experienced divers can dive here. Corals of a wide variety of shapes and sizes form vertical walls and deep caves. The ship "Lavilla", which once ran into the reefs, is another attraction of this place.
Benefits of diving in Egypt:
a wide variety of diving sites;
the ability to dive at any time of the year;
the presence of dive centers and experienced instructors;
low cost of training and equipment rental.