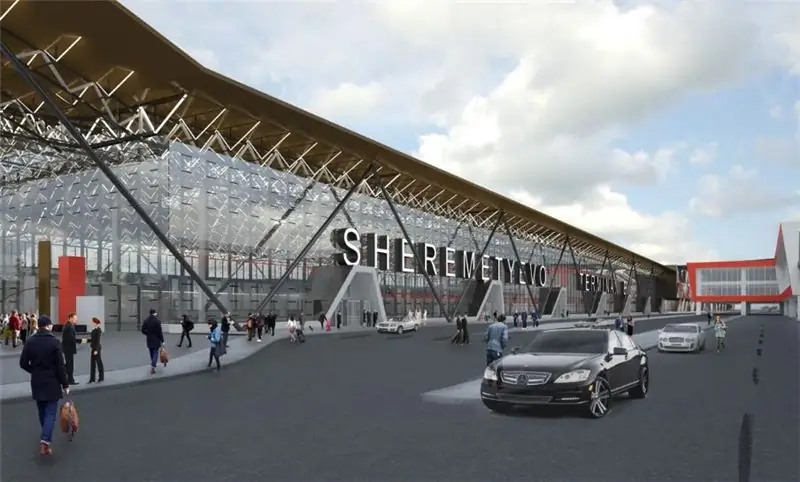 Airport history
Services
Hotels near the airport
How to get from Sheremetyevo to Moscow
The largest airport in the Moscow region and all of Russia, one of the four main airports serving Moscow and the cities closest to it, Sheremetyevo International Airport is located near the village of Khimki. It is 29 km away from the center of Moscow.
The airport has three concrete runways with a length of 3700, 3550 and 3200 meters. After reconstruction, it has six terminals. Terminals A, B and C, which are located north of the landing strips, mainly serve domestic flights, while terminals D, E and F in the southern sector (formerly called Sheremetyevo II) receive and send international flights. A bus runs between the terminals.
Sheremetyevo Airport is the base of the largest Russian airline Aeroflot, and is also considered a hub for Nordwind Airlines, Pegas Fly, Royal Flight and Ural Airlines. In 2017, the airport received 40 million passengers. For comparison: in 2007, its passenger traffic was "only" 14 million people.
Airport history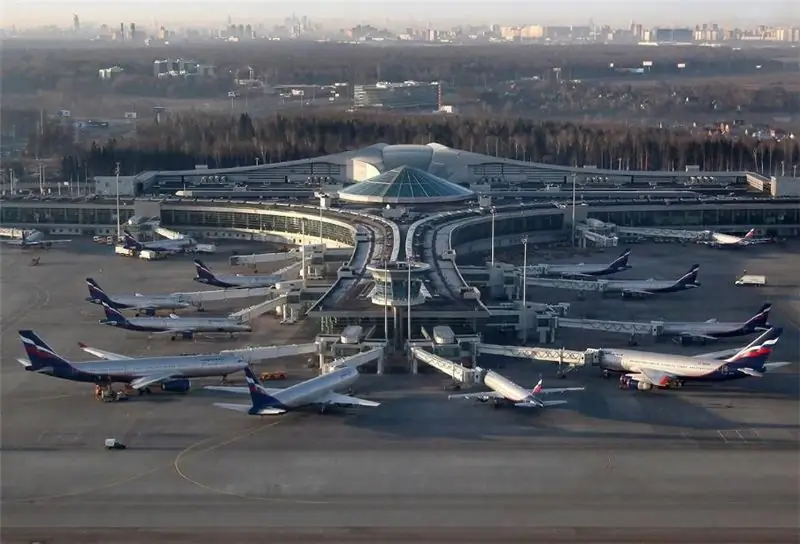 The civil airport Sheremetyevo was created in 1959 on the basis of a military airport near the village of Sheremetyevo in the Moscow region. In August 1959, the first passenger flight from Sheremetyevo to Leningrad took place. The passengers were transported by the Tu-104 aircraft. In July 1960, most of Aeroflot's intercity flights, which were previously served by Moscow's Vnukovo airport, were moved to the new airport. The first foreign flight from Sheremetyevo to Berlin took place on July 1, 1960.
5 years after the airport was founded, Terminal 1 was finally built here, until recently known as Terminal B, which served faithfully during the Soviet Union, and then was used to service flights to cities in Russia and the CIS. In 2017, this building was demolished, and a more modern one was built in its place.
International Terminal 2, called Sheremetyevo II, was commissioned in early 1980. It was opened on the occasion of the Summer Olympics in Moscow. Most of Aeroflot's international flights operated from here. Due to the opening of the new Terminal D in 2009, they were transferred there. During the same period, the Sheremetyevo II terminal was renamed to terminal F. Recently, terminals E and C were built.
Services
About 10 years ago, Sheremetyevo Airport caused criticism due to poorly organized work and the lack of normal conditions for passengers. Over the past period of time, the airport management has managed to turn Sheremetyevo into a magnificent complex, where there is everything for several hours of waiting for your flight.
Among the services provided by the airport to its passengers, the following can be highlighted:
places for children. For parents traveling with small children, there are changing rooms. Playgrounds have been created for kids from 3 years old;
comfortable lounges for passengers participating in the Priority Pass program;
convenient infrastructure for disabled people, including information desks, check-in counters and a dedicated waiting room in Terminal E;
ATMs, exchange offices, racks for charging phones and gadgets, Wi-Fi;
museum, exhibits of which tell about the history of the airport. It is located in Terminal F;
left-luggage offices in terminals B, D, E, F.
Hotels near the airport
At the Sheremetyevo airport itself and in its vicinity, there are 10 hotels of different price categories, which allows a passenger who is waiting for a transit flight to find a temporary shelter for several hours or days.
Pay attention to the following hotels:
GettSleep is a capsule hotel located in Terminal D, not intended for extended stays. Usually those passengers who want to sleep 2-3 hours before the flight or just stay alone with themselves stay here;
GoSleep. Moscow - another similar hotel in Terminal E;
Holiday Inn Express is a nice hotel near the South Terminal Complex where free shuttles are available;
Novotel is a more luxurious and expensive hotel than Holiday Inn Express. Located near the same international terminals.
It is worth remembering the wonderful Park Inn chain hotel, which can be reached in a couple of minutes from terminals D, E, F, and the luxurious Sheraton Moscow Sheremetyevo hotel, surrounded by green spaces.
How to get from Sheremetyevo to Moscow
The simplest, but not at all the cheapest way to get from the airport to a hotel in Moscow is to use the services of taxi drivers. Free taxi cars can be found at the terminal exits. The average cost of a trip to the city is 1000-1500 rubles.
You can save your money by going to Moscow by Aeroexpress, which will take its passengers to Belorussky or Savelovsky railway stations in 50 minutes. A ticket for this type of transport costs 450-500 rubles.
For 50-75 rubles to the Moscow metro station "Rechnoy Vokzal" are delivered by buses No. 851 and 851E, as well as a route taxi No. 949. The journey takes about 35-45 minutes. To the metro station "Planernaya" from the Sheremetyevo airport for the same amount will take bus no. 817 and minibus no. 948.
Photo