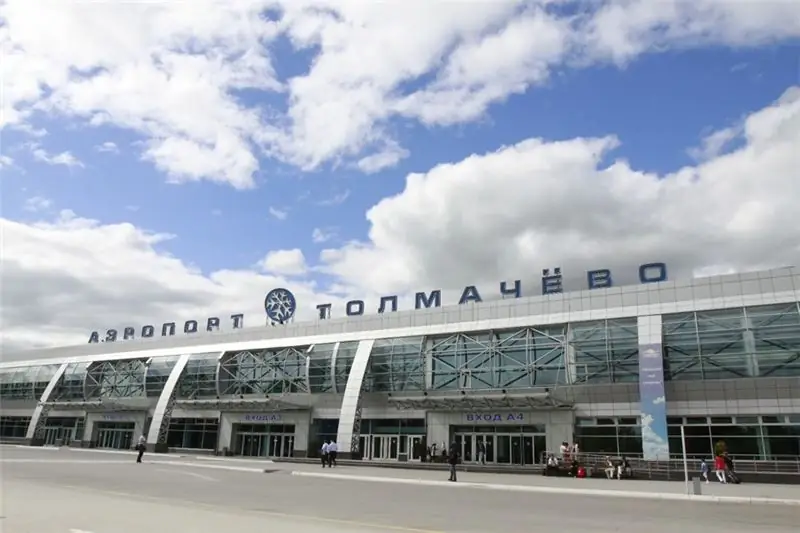 The only airport in Novosibirsk is Tolmachevo airport. It is the central port of interregional and international flights, connecting Siberia with many Eastern and Western countries, for example, Bulgaria, the Czech Republic and Greece, Cyprus and the United Arab Emirates, Thailand and Vietnam. The city's "air gates" are located 17 kilometers from the center of Novosibirsk, and you can get to them by buses or fixed-route taxis.
Visitors and passengers of the airport in Novosibirsk can use the free wireless Internet Wi-Fi. In addition, there is a post office and a pharmacy on the ground floor of Terminal A. For those who urgently need to carry out banking operations, offices of several banks have been opened on the territory of the airport terminal.
In order to make waiting more comfortable, luggage storage rooms are open around the clock in the terminals, as well as a department for storing outerwear, where the cost of storing one unit, depending on the size of the luggage, varies from 100 to 300 rubles per day.
The airport in Novosibirsk also has a business lounge where you can spend your time waiting for boarding, drink refreshments and have a snack. This service is free for business class passengers or loyalty card holders. In addition, for those who prefer increased comfort and special attention, Terminal A has a VIP lounge with a separate entrance and parking, and helpful staff who will meet at the plane's ramp and carry out all the necessary actions with luggage and check-in.
On the territory of Tolmachevo airport, there are chains of famous coffee houses, such as Shokoladnitsa, restaurants and cafes, where you can drink coffee and have a snack while waiting for your flight. For shoppers, the terminals have shops and boutiques, as well as kiosks with printed products. In addition, the building has offices of several travel agencies, so that passengers can plan their vacation on the spot or resolve issues arising during the trip.
To ensure comfort for passengers with children, mother and child rooms have been opened in Tolmachevo terminals. There is everything here for a comfortable stay of little guests and their parents: a kitchen equipped with a refrigerator and a microwave oven, a bedroom and changing tables, as well as a playroom with a maze and a children's slide so that the waiting for boarding a flight will fly by unnoticed for children.
Photo