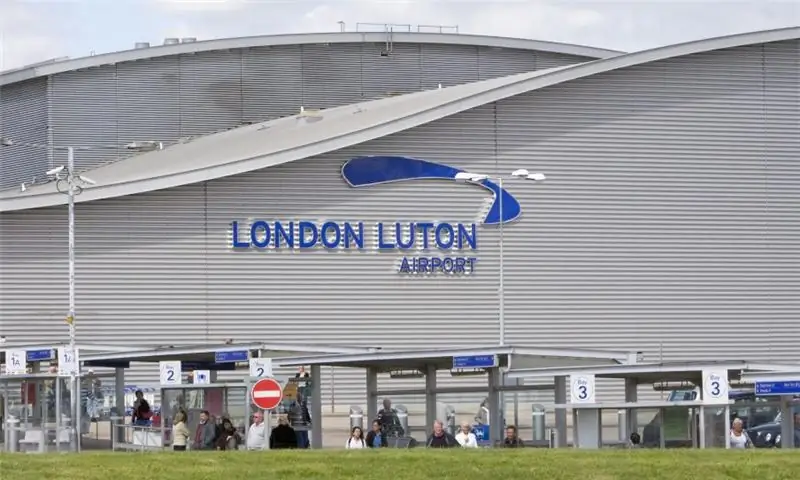 How to get from the airport by train
Travel to London by bus
Luton Terminal
Airport hotels
Accommodation for transit passengers
London and the towns and villages closest to it are served by five airports. London's main airport is Heathrow. Unfortunately, if a tourist is planning to travel to the capital of Great Britain on a budget airline, then most likely he will land in Luton or Stansted. This is not very convenient as both airports are located about 50 km from central London.
The relatively small Luton Airport, with a single 2,160-meter runway, serves flights to a number of European cities. Aircraft from here fly to Bucharest, Alicante, Amsterdam, Barcelona, Berlin, Belfast, Geneva, Hamburg, Nice, Malaga, Paris, Rzeszow, Tallinn, Belgrade, Sofia and many other European cities. The airport is also connected by air with localities in other parts of the world, for example, with Tel Aviv, Sharm el-Sheikh or Jersey.
Reconstruction of Luton Airport is currently underway to expand it. It is planned to be completed by 2026. It will cost 110 million pounds. For this money, they are going to rebuild the terminal and provide easier access to the railway station.
How to get from the airport by train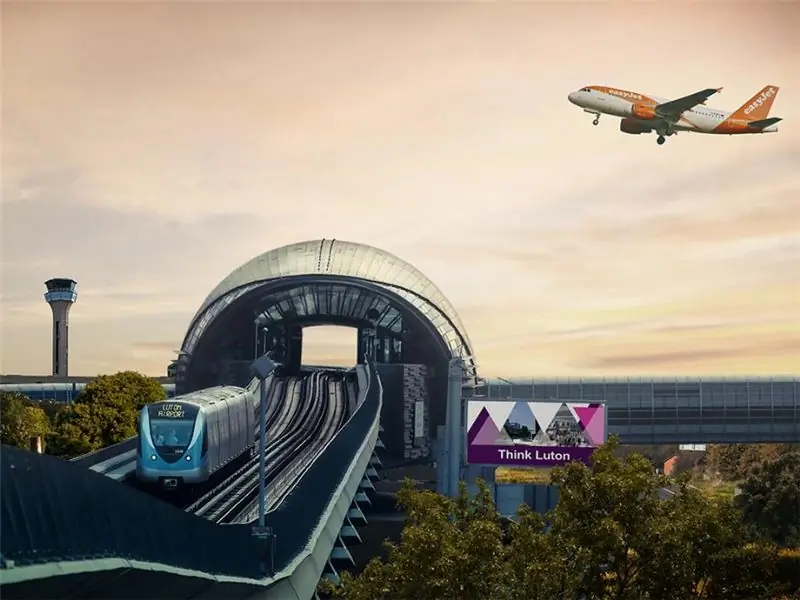 Luton is located far from London. There are several options for how you can get to the city center. The fastest way to get to the city is the train. The Luton Airport Parkway train station is located outside of Zone 6, so it is not possible to travel to London with the Oyster Card. When booking a train ticket online, it is better to indicate at the point of departure, not the Luton train station, but Luton Airport (LUA). Then it will be possible to use a free shuttle that takes tourists to the station. If the ticket contains Luton Airport Parkway (LTN), then the bus fare will have to be paid. The shuttle runs from the terminal to the railway station from 5:00 to 24:00 with an interval of 10 minutes. The bus departure time from 24:00 to 5:00 corresponds to the train timetable.
Tickets for the train that arrives at St Pancras station are different:
an adult ticket costs about £ 15;
the ticket will cost about a third more, which can be returned if the trip does not take place;
children from 5 to 15 years old pay half the cost of an adult ticket;
children under 5 years old travel by train free of charge.
Travel to London by bus
The cheapest public transport that will take you from the airport to central London is the bus. Several carriers operate on the Luton-London line, including Arriva, TerraVision, National Express and easyBus. The latter offers tickets at the lowest price - subject to early booking online. In the second half of 2014, easyBus merged with National Express, so passengers from Luton Airport travel to the city with buses of the second operator, which are considered more comfortable and spacious than the easyBus shuttles. The bus ride to the city without traffic jams takes about an hour.
Bus stops are located right outside the terminal, which is especially popular with passengers traveling with large luggage.
Luton Terminal
There is only one passenger terminal at Luton Airport. The airport is not designed for too many passengers. However, there are quite a few outlets here where you can buy drinks and food. These include a pizzeria, Burger King, a bakery, a pavilion selling sausages, a coffee shop, a Marks & Spencer grocery store. So you can stay at the airport for several hours without any problems. In addition to catering points, there is also a chapel, a currency exchange office, and an ATM. Passengers can use wireless Internet free of charge for 4 hours. There are no showers at the airport.
The departure lounge is located on the ground floor. This part of the terminal is built in such a way that almost all the space is reserved for various retail outlets. Because of this, there is simply not enough space for passengers waiting for their flight. To get to the desired gate, you must go to one of two corridors. As a result, passengers are forced to walk from corridor to corridor or sit by the wall and wait for information about their flight and the desired gate number. Even after receiving information about the gate number, you should not rush anywhere, since there are no chairs in the corridors where the exits to the planes are.
Luton airport scoreboard
Luton airport (London) scoreboard, flight statuses from Yandex. Schedule service.
Airport hotels
The airport does not have its own hotels, but there are several convenient hotels near it:
Hampton by Hilton London Luton Airport with restaurant, business center and comfortable rooms. It is intended for both leisure travelers and business travelers who come to London on business. The cost of living - from 34 pounds per night;
The Holiday Inn Express is located just 1 km from Luton Airport and is an ideal base from which to explore the surrounding area. Wigmore Park and Stockwood Park Golf Center are just a short drive away. They want from £ 29 for a room;
Hilton Garden Inn Luton North is 6 km from the airport. The hotel has everything for a comfortable stay: restaurant, bar, currency exchange, luggage storage. A room here costs £ 30.
Accommodation for transit passengers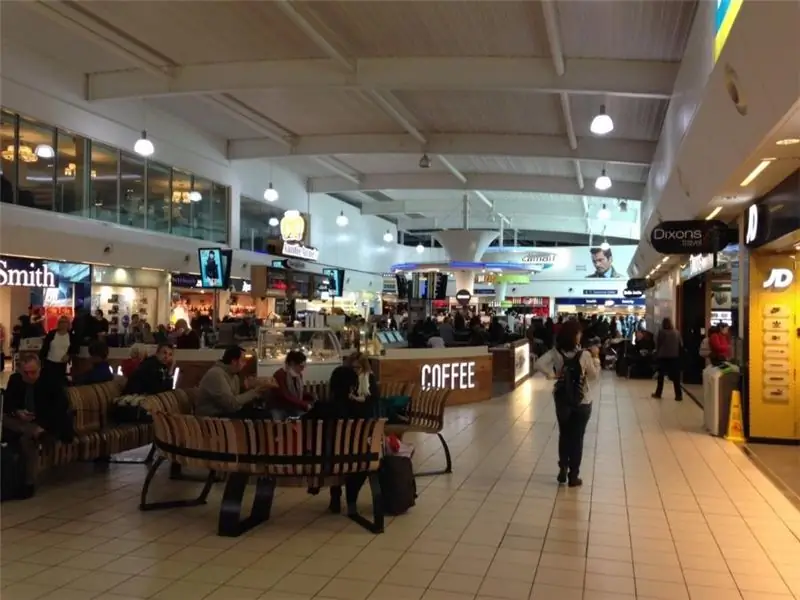 Luton Airport is open 24 hours a day, so passengers with an early flight can spend the night right at the airport. The guards are not very stressed by sleeping people, so they are usually not woken up, which is a plus, but this is where the positive aspects of spending the night at the airport end.
The biggest problem at this airport is the lack of sufficient seating. If there is any armchair, then its armrests will be made of metal, which causes certain inconveniences - especially in winter. You can sit right on the floor, but for this you need to have some kind of blanket so as not to freeze. Some lucky ones manage to take wooden benches in the area with restaurants or an easy chair in the Starbucks cafe. Here the principle operates: who is the first - that and well done.
Photo