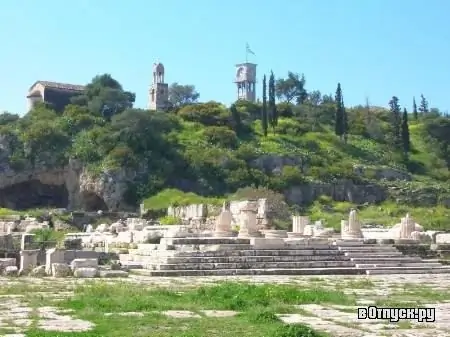 Description of the attraction
Eleusis (Elefsis) is a city and municipality in Western Attica, Greece. It is located about 18-20 km northwest of the center of Athens on the northern coast of the Gulf of Saranic. Eleusis is the administrative center of Western Attica and a major industrial center.
The settlement on the lands of modern Eleusis existed in the Neolithic era. By the middle of the 2nd millennium BC. Eleusis became the cult center of Demeter and Persephone, which, in fact, laid the foundation for the famous Eleusinian Mysteries, held here annually in spring and autumn (Small and Great Mysteries) for almost two thousand years. The Eleusinian mysteries, being in ancient Greece, perhaps the most important and significant event of all the secret rituals that existed, brought Eleusinian fame to the world.
In 392, by order of the Roman emperor Theodosius, who sought to eradicate paganism and strengthen the position of Christianity, the sanctuary was closed, abandoned and, as a result, soon plundered and destroyed. The first excavations of ancient Eleusis, which is of great historical and archaeological interest, began in 1882 under the auspices of the Greek Archaeological Society.
During archaeological excavations, a part of the sacred road leading from Athens to Eleusis was revealed, along which, according to legend, a solemn procession marched during the Eleusinian Mysteries, a temple dedicated to the goddess Demeter - Telesterion, erected by the famous ancient Greek architect Ictinus in the 5th century BC e., Small and Large Propylaea (the latter were built in the second century BC in the likeness of the Athenian Propylaea). Fragments of an ancient necropolis with tholos and a megaron dating from the 15th-13th centuries BC were also discovered. e., and various buildings of the Roman period. Most of the unique ancient artifacts found during excavations are today presented in the Archaeological Museum of Eleusis.
Photo