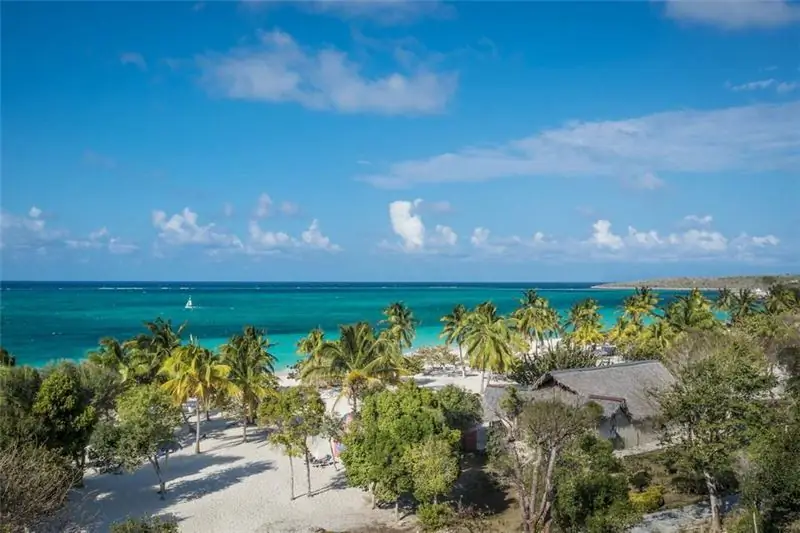 If you are vacationing in Cuba for a long time and have already managed to immerse yourself in the atmosphere of the Cuban celebration of life, taste national dishes, cigars and rum, go around protected areas and see cultural attractions - you will probably want to enjoy the real silence of nature when it seems as if time has stopped, and your body and mind, having received a lot of impressions, relish them in memories and gain strength for new discoveries.
Small island-resorts, remote from tourist centers, with unspoiled nature, beautiful beaches with white sand and clear turquoise water - the best place for complete privacy and relaxation. There are much fewer people here than in the tourist center of Cuba - Varadero. The coastal shallow water, fifty meters wide, creates excellent conditions for swimming with children. Overall, these islands of tranquility and harmony are ideal for relaxation tourism. Each of them is attractive in its own way, but they all have common properties of the province, for which you need to be prepared when going there. The downside can be considered a relatively distant location from Cuban cities, the lack of entertainment and attractions. In the evening, you won't be able to hang out with loud music here. But thanks to this, on the islands, you can experience a sense of belonging with the surrounding nature and take a break from the city noise.
Little-inhabited islands, as an exquisite gourmet dish, are appreciated by tourists for the unique "taste" qualities that the pristine nature gives when you are alone with it. Let's list the most famous island resorts in Cuba.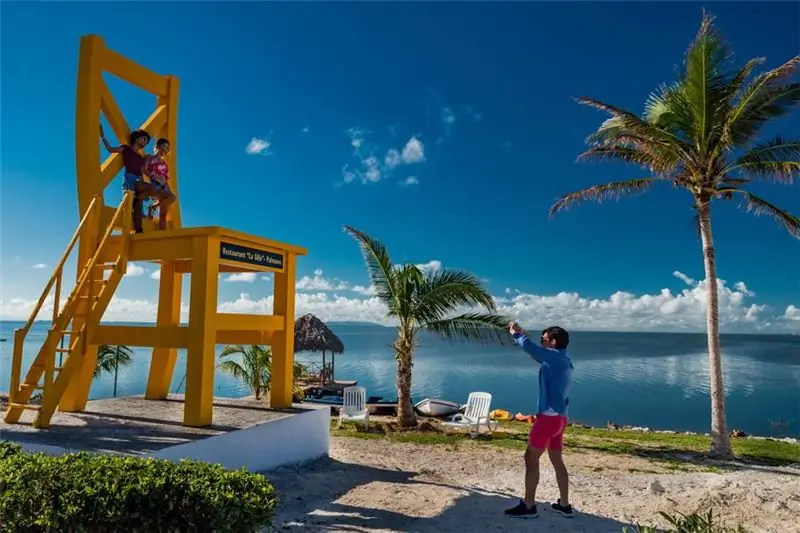 Cayo Coco Is a nature reserve with a rich fauna, making a tour of it, you will meet crocodiles, iguanas, pelicans, other animals and birds. Observing animals in the natural environment of mangrove forests is not at all the same as in zoo cages.
Ocean turquoise, colorful corals and dazzling white sand will captivate you with its beauty. The hotels are superior in quality and service to most other island resorts. Among the standard set of water activities on the island there is a kitesurfing school where they speak Russian.
There are direct charter flights from Moscow to Cayo Coco from the airline "/>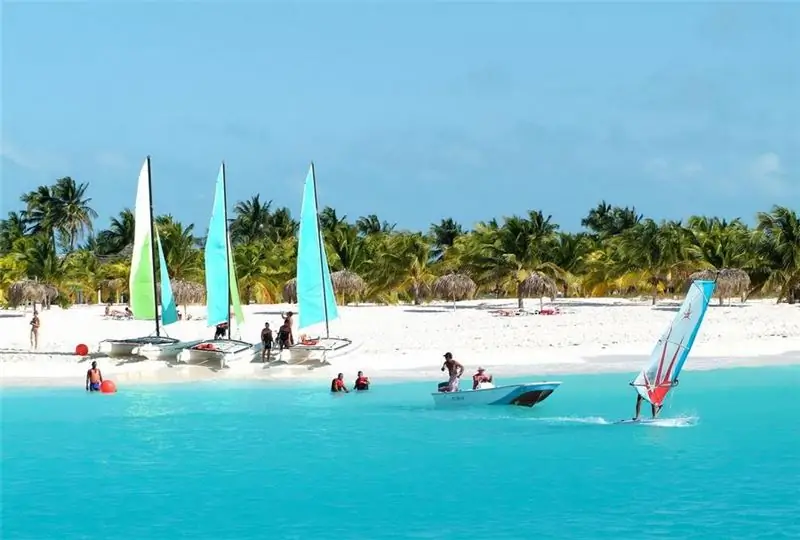 Cayo Largo - untouched nature, gorgeous beach, clean white sand - a place chosen by couples for wedding ceremonies. The island can only be reached by plane from the capital of Cuba, the air ticket price is 130 CUK. There are fewer hotels here than in Cayo Coco, there are no premium rooms. It is a beautiful island with amazing nature and clean beaches, the best of which are Sirena and Paradisus. However, your excursions will only be limited to the perimeter of this island. While from Cayo Coco you can go to "/>
Cayo Guillermo - a small island, in the dense mangrove thickets of which high sand dunes are hidden. You can get to it along the embankment dam. The island has schools for windsurfing, diving and kitesurfing. It is here that the famous Playa Pilar beach is located, named after Ernest Hemingway's favorite yacht. The sand is surprisingly fine and white, more like flour. The sea is clear and calm, as the beach is protected by small uninhabited islands that act as breakwaters. Here you can photograph flocks of pink flamingos living in the nearby lakes and swim with sea animals in the dolphinarium.
On the island Cayo Santa Maria a more active tourist life, there are several notable places: a fishing village with cafes and restaurants, a local church and a school. The perfect combination of wild nature and country life. The island, surrounded by a picturesque coral bottom, attracts a large number of divers and surfers.
To travel to these islands, you can use a convenient sightseeing bus with an exit and landing at any point on the route with a single ticket valid for a day. For example, in a day you can drive through the three islands of Cayo Coco, Cayo Largo, Cayo Guillermo, reaching the cape with the Playa Pilar beach. Such an excursion will cost you $ 50, the price includes lunch and a bed.
Due to their remoteness from cities, there are not so many vacationers on the resort islands of Cuba, even in the high season. However, the flow of tourists is increasing from year to year. Therefore, hurry up to enjoy these reserved places, so reminiscent of an earthly paradise, right now!
Photo