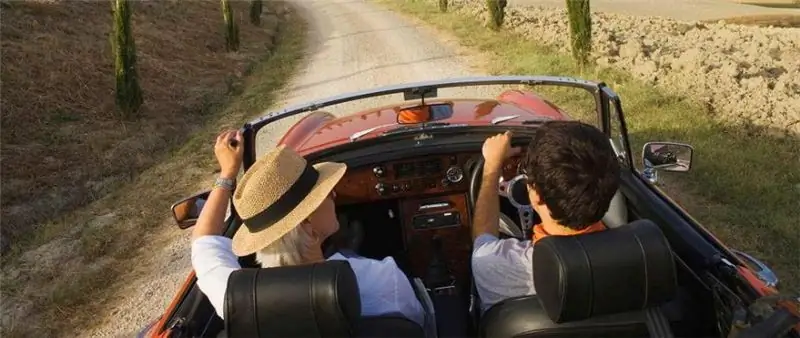 When you have a solid travel experience behind you, you begin to understand that most of the problems can be solved at the stage of planning and preparing a trip. But for this experience you have to pay with difficulties experienced in your own skin.
So it was with us during our trip to northern Italy. Deciding to save money on car rental, we put our hopes on public transport. We paid for this decision with "walks" around Milan and Venice with suitcases, many hours (believe me, this is not an exaggeration) queues at the railway ticket offices of small towns, the need to study the schedule of local buses, which, by the way, did not always follow it. A separate song - Italian taxi drivers. Firstly, in no other country in the world did we encounter any more queues for a taxi in which we had to wait more than an hour. Secondly, the driver of the car that finally drove up sighed, complained about traffic jams and … offered us to go by bus. Another colleague of his refused to come to pick us up at the hotel at nine in the morning because he would have to get up early to do so. And this despite the fact that taxi rates are not cheap in any way.
In general, we learned from the bitter experience, as it seemed to us, the maximum benefit and decided to rent a car for the next trip in order to be able to travel comfortably along any routes, without adjusting to the peculiarities of local transport and the quirks of drivers.
Having made a decision, they began to consider various options for renting cars in Europe. The on-site booking option was dropped almost immediately. Those who have traveled to small towns in northern Italy are aware that rental companies there are not that at every step, and if there is one for the city, then with monopoly high prices and employees who will speak to you in Italian, diluting their speech with rare English words.
There was also an option to book a car at Milan airport from some well-known company with a good reputation. But on the other hand, having barely arrived, I don't really want to immediately bother with the search, the conclusion of an agreement, the language barrier, not to mention the queues, which, as we now know, are not at all uncommon in Italy. And you never know what cars will be available. In general, by and large - a pig in a poke.
The best option for us turned out to be a preliminary booking of the car. As soon as we started looking, we immediately went to the Cars-scanner.com/ru service - the leading car rental aggregator on the market. The site contains offers from leading car rental companies. A very convenient and flexible search system, many filters, completely transparent contract terms. The reservation price included limitation of liability for damage to the car, as well as liability to third parties, protection against theft. We also knew that we could cancel the reservation even one day before the deadline.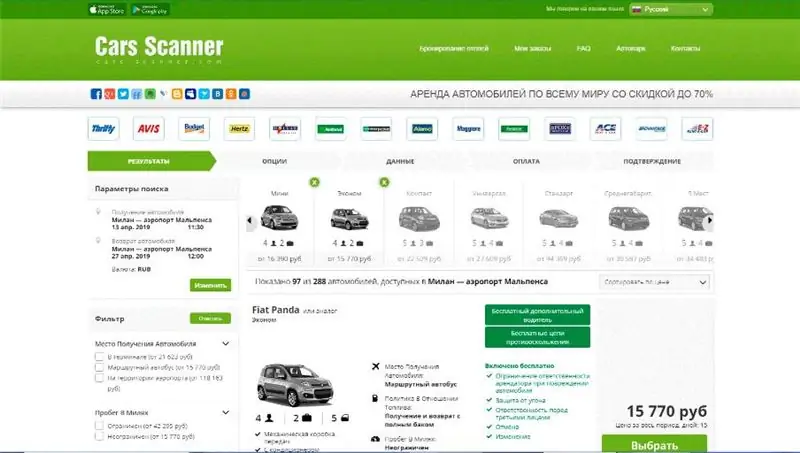 Rent a car in Milan
The choice of a car turned into a pleasure, we were pleased with the prices for car rental in Italy. Needless to say, our second trip was much more comfortable than the first. Now, wherever we go, besides the hotel and plane tickets, we always select and book a car in advance on Cars-scanner.com/ru or use a mobile application that can be found on Google Play upon request: Download Android car rental App.
Car rental in Europe