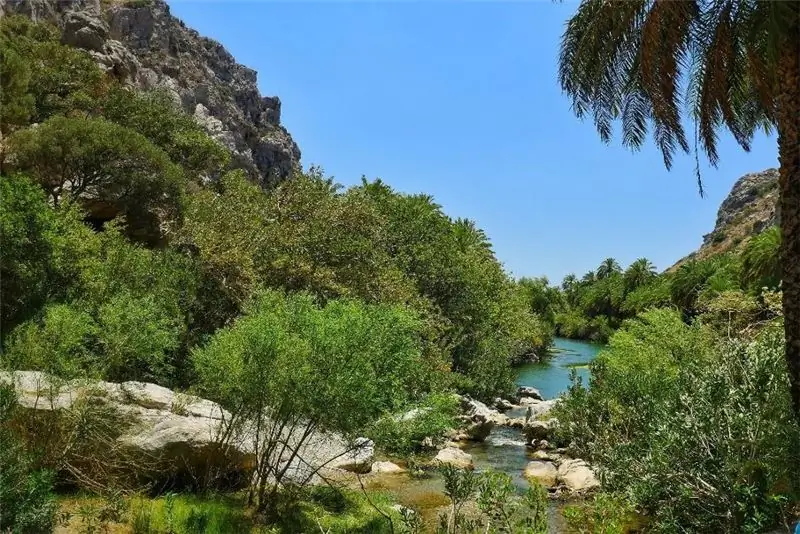 June in the Greek islands is one of the best months to spend a vacation. Firstly, a huge influx of tourists has not yet begun, because the holiday season in Europe starts in July-August. Secondly, the cost of services and hotel prices have not yet jumped completely and you can spend time not only pleasantly, but also quite economically. And finally, the weather in Crete in June reaches its beach apogee: it is quite hot during the day, pleasant coolness comes in the evening, the water has warmed up enough, in a word, a heavenly delight! And also the first summer month is the time of the beginning of the holidays, a series of which during the entire "high" season does not allow either residents or guests of Greek resorts to be bored.
Forecasters promise
The truly summer weather in June guarantees all travelers a perfect tan, a sea of positive emotions and excellent opportunities for various types of recreation:
Those who get up early can see even cool + 19 ° С on the thermometers of Crete in June, but already during breakfast the mercury columns successfully pass the + 25 ° С mark, rising in the afternoon to the cherished 30-degree indicator.
On the hottest days at the end of the month, the sun reaches 35 ° C.
At sunset, the temperature drops and you can have dinner quite comfortably - at + 22 ° C on the thermometers. Late at night, this indicator becomes equal to + 18 ° С at all.
Rains in June on the island belong to the category of urban legends, but the wind begins to change its direction. In the last days of the month, holidaymakers are increasingly delighted with the northern sea breezes, bringing freshness and coolness to the hot beaches of the resorts.
You can protect yourself from excessive solar radiation with the help of protective cosmetics and the right clothing.
Seas in Crete
The Cretan Sea, washing the northern shores of the island, warms up to + 24 ° C by mid-June. The Aegean in the west and Libyan in the south may be a degree colder, but by the end of the month the water temperature on all the beaches of Crete is gradually leveling off.
In June, the peak of active entertainment begins at the resorts. Vacationers willingly rent yachts for sailing trips and rent water sports equipment.