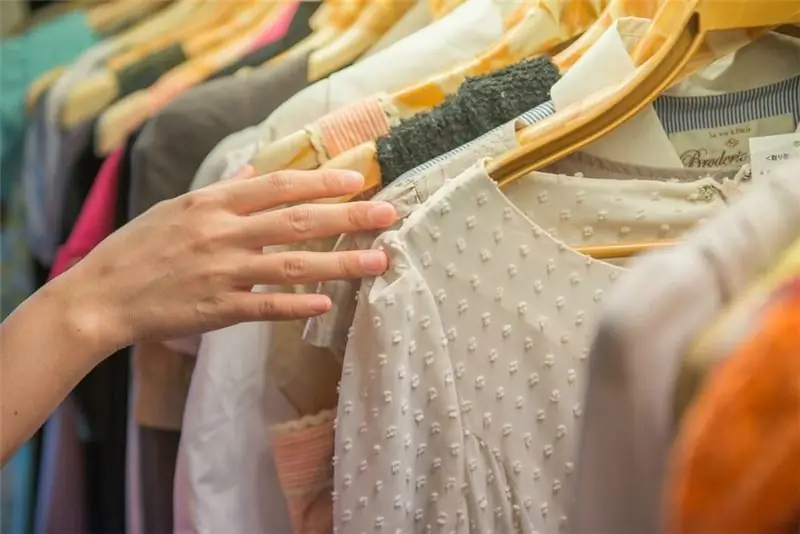 What to bring fashionable from London?
Tasty uk
Sports paraphernalia
Main accessories
Gifts for lovely ladies
At first glance, the capital of Great Britain seems to be a very prim, harsh settlement that does not spoil foreign guests too much. On the other hand, a close acquaintance with the main city of foggy Albion makes it possible to get to know it from the inside, open unknown pages and fall in love forever with its rainy streets and squares, policemen in famous uniforms and red double-decker buses that have traveled from here all over the planet, but remained the main city symbol … In this material, there will be a conversation about what to bring from London, what souvenirs, besides bright toy buses and hats of the servants of the English order, will be liked by family and friends.
What to bring fashionable from London?
Many visitors from the mainland think that Paris and Milan are the main cities of European fashion, but meeting the fashion houses of the English capital radically changes the idea of real shopping. There are no problems in terms of buying branded clothing from the most famous European and American companies and fashion houses.
A walk along Oxford Street, London's most famous street, will empty the wallets of any shopaholic, and even a very discreet and thrifty guest will not leave here without a purchase. It's also good to take with you a comic map, which will show all the main retail outlets of the area, then there is a chance not only to spend money, but to do it with pleasure and a happy smile on your face.
Tasty uk
Food gifts and souvenirs are an integral part of the luggage of a foreign guest leaving the English capital. The most popular souvenirs are chocolate products from the Cadbury company: directly, chocolate bars with a variety of fillings; sets of delicious sweets; the famous Philadelphia cheese with chocolate.
A strong half of humanity is mostly indifferent to sweets, but they cannot resist praising a tourist if they receive a good Scottish scotch as a gift (cost from £ 20 per bottle). Good English beer becomes no less valuable souvenir, since the guest will have many opportunities to taste the intoxicating, aromatic drinks.
For supporters of a non-alcoholic lifestyle, there is a traditional English drink. The former capital of the great British Empire, during the years of the colonization of Indian territories, became addicted to tea, even its own tradition appeared - to drink a cup of tea every day at 17.00. Therefore, foreign guests, adhering to such delicious English customs, take away boxes of teas as a keepsake. For true gourmets, this is a tea paradise; for lovers of beautiful packaging, retail establishments offer tea in boxes in the form of the famous red telephone box or with a stylized image of the Tower of Fortress.
The most popular type of tea in London, in particular, and in England, in general, is Clipper, in addition to traditional, black and green, you can buy other tea-based drinks: herbal; fruit; white; Ayurvedic. A good addition to tea sets are tea pairs (cup and saucer) or sets. You can also grab a box of Shortbreads, which all Londoners love.
Sports paraphernalia
With the same passion and methodology as women go to the salons and boutiques in the Oxford Street area, the male half of the tourist group hangs out in sports stores. Even travelers who are very far from sports will find it difficult to remain calm at the sight of the football paraphernalia of the most famous English teams.
Depending on whether a tourist is a Chelsea or Arsenal fan, blue and white outfits and souvenirs with the image of a stylized lion or red and white T-shirts, bikes decorated with the image of a golden cannon will appear in his suitcases.
Main accessories
Not gloves, not a bag, but a good umbrella is one of the most important accessories of a real Englishman. This is understandable, given the fairly large amount of precipitation falling in the capital, like perfume for Paris, watches for Switzerland, umbrellas are typical for the main city of Great Britain.
They can be bought in any, even the smallest, commercial establishment, not to mention large supermarkets and centers. Hand-assembled umbrellas are especially fond of tourists, their cost exceeds the options offered by the local industry, but the quality is much higher. Such a gift will last for many years, protecting from rain, snow and wind.
In addition to an umbrella, you can buy a scarf; without it, it is also difficult to travel around the UK and its capital in the off-season. There are many options, it remains to choose your own, paying attention to the color, width, length and material from which it is made.
Gifts for lovely ladies
The most difficult thing is to please women in terms of gifts, but in London this will not be a problem, the already named teas, chocolate, cookies are good. A particularly rich selection of goods for housewives, first of all, tourists linger at the windows, demonstrating magnificent English porcelain. The most famous company is called Royal Doulton, its name speaks for itself, the products are supplied to the royal court.
A good competitor is tableware (tableware, tea and coffee sets) from the Wedgwood company, whose products received the title of "royal goods" in the 18th century. Today its owners are Finns, but this does not prevent the supply to the market of not just plates or cups, but real works of art. Among other fragile gifts from London, hostesses will appreciate the famous crystal, and men will appreciate ceramic jugs, which are depicted as a man dressed in traditional English attire of the 18th century.
As you can see, London, with all its external restraint, is ready to surprise and surprise its guests, not only with architectural masterpieces and business cards, but also with numerous goods, industrial and food products, as well as bright, unforgettable souvenirs.