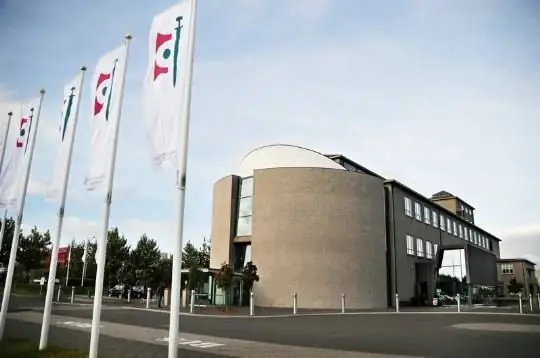 Description of the attraction
A person who is in love with Iceland or is simply curious will not be able to indifferently walk past this building. This is the National Museum of Iceland, and it contains the entire history of the country. The halls of the museum will quietly and unobtrusively take you to the incredible ancient world of Iceland, with harsh everyday life and heroic events, charm with the magic of paganism and horrify with the darkness of the Middle Ages. The lighting in the halls creates a special atmosphere of life in the light of torches, torches and bonfires.
The history of the Viking raids and trade relations with Gardarika, the period of idol worship and the formation of Christianity, a bronze figurine of the god Thor, more than 1000 years old, and the first printed book - a translation of the Bible into Icelandic, dating from 1584, Viking weapons, national costumes and ornaments, ancient runes - all this can be seen in the halls of the museum. And the world of the heroes of the Icelandic sagas, the wise Nyal and the invincible Gistli, will come to life in front of you and accept as a welcome guest.
The National Museum of Iceland was founded on February 24, 1863. At first it was called the Antique Museum and only in 1911 received its real name. For a long time there was no place for him in the city, he wandered in attics, then he was sheltered on its upper floors by the National Library. And only in 1950 the museum received its own building, which was constantly reconstructed. Since 2004, it has been housed in its renovated building, comfortable and high-tech. All the most valuable treasures of the Icelandic people are now kept there. The permanent exhibition includes the exhibition "The Birth of a Nation", numbering more than 2000 exhibits from different times. The museum keeps large collections of prints, graphics, watercolors, photographs. You can also visit the modern scientific library of the museum.
Photo