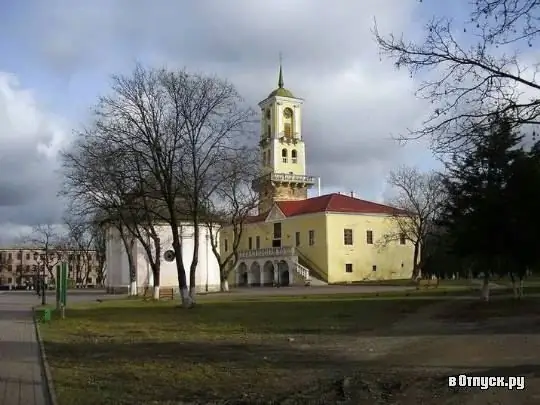 Description of the attraction
The town hall in the city of Kamyanets-Podilsky is an ancient architectural monument made in the Baroque and Renaissance style. Located in the very center of the Old Town.
The Town Hall building belonged to the city magistrate since 1374, after the granting of the Magdeburg Law to the city, which provided for the ability to independently form local government bodies (magistrate). In 1434, Kamyanets-Podolsky acquired the status of a royal city and acquired even greater rights, for this reason the Town Hall becomes not only the center of the city, but the entire district, gathering in one place the divided Russian, Armenian and Polish magistrates.
Until 1672, the Town Hall served as an administrative center. But after the Turkish-Polish war (1672-1676), it underwent very significant changes in architecture, as the original building collapsed after a severe fire. In 1699, the Karlovytsky Peace was proclaimed and the Polish government returned to the city, which again occupied the building of the Town Hall.
The second large-scale reconstruction of the Town Hall was carried out in 1754 at the expense of the Polish province - this is evidenced by the commemorative inscription and the city coat of arms on the memorial plate of the facade, in the form of a shining golden sun with twelve rays. In 1817 and 1850 the building was damaged by fires. It was restored again and the style of the building was changed, but it was kept as a magistrate until 1870. In 1870, the Town Hall becomes a police department with pre-trial detention cells in the basement.
In 1941-1945, during the Great Patriotic War, the building was destroyed, the bells were dropped, and only in 1956 it was completely restored again.
And since 1967, the Kamenets-Podolsk Historical Museum-Reserve has been located in the Town Hall. In 2001, the building opened the exposition "The Court of Medieval Kamenets" - in the basements, exhibits illustrating the legal proceedings of that time are displayed.
Photo