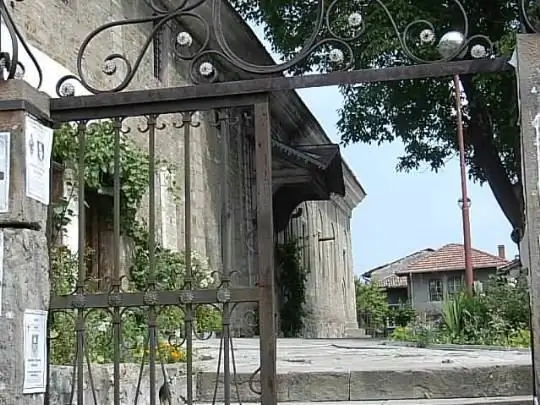 Description of the attraction
The Church of St. Nicholas the Wonderworker is one of the Orthodox churches in the city of Veliko Tarnovo. The then young master Kolyo Ficheto took part in the construction project. Above the southern gate to the temple is a text in Greek and Bulgarian that tells visitors about the situation in which the temple was built. It says that permission for the construction was obtained from Illarion Tarnovsky in 1836 (it is assumed that the inscription appeared in 1849, after a large earthquake).
The exterior of the church includes many carved stone details around the windows and doors. In addition to religious, the Church of St. Nicholas also performs educational functions - it is known as a training center where the Bulgarian language is taught. This center was completely freed from Hellenistic traditions and was for the townspeople a symbol of the revival of the Bulgarian nationality.
At different times, many famous Bulgarian fighters for the independence of the church served at the church: Petko Andreev (from the 40s to the 70s of the XIX century), Ivan Krastev Chuklev (from 1844 until the end of his life in 1890), Stefan Gerginov (from 60s to 70s of the XIX century), father Vasily and Slavcho Nikolov (60s of the XIX century), father Ilya Andreev Shishkov (from 60s to 70s of the XIX century) and dr.
Photo