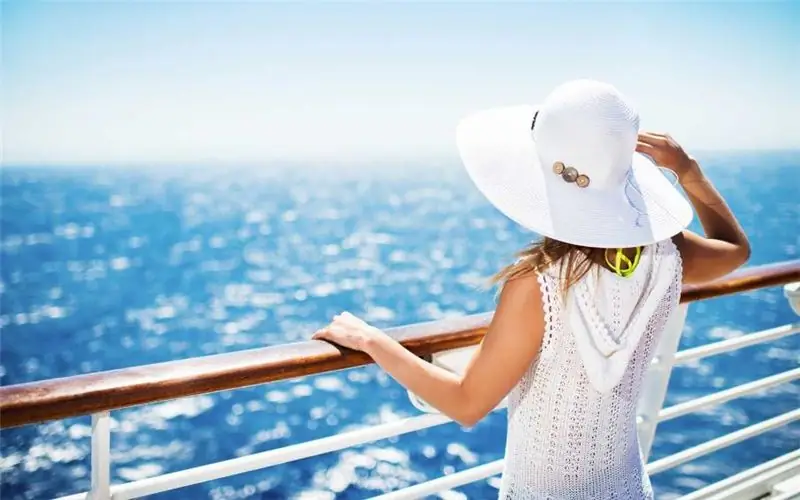 The number of travel agencies selling cruises is on the rise, it is a fact. On average by 15% per year, but the growth rates are not yet as significant as they could be. Meanwhile, the world cruise vacation industry is by far the most technologically advanced, actively developing and promising. The cruise center "Infoflot" has made the TOP-10 main mistakes of travel agencies at the start of cruise sales.
Most of the mistakes travel agents make is due to ignorance of the product. Working with classic tours for years, they are afraid to rebuild and look at the vacation from a different angle, losing hundreds of potential customers every month.
So, let us consider the frequently encountered in practice erroneous judgments / opinions / actions of travel agents when working with a cruise product.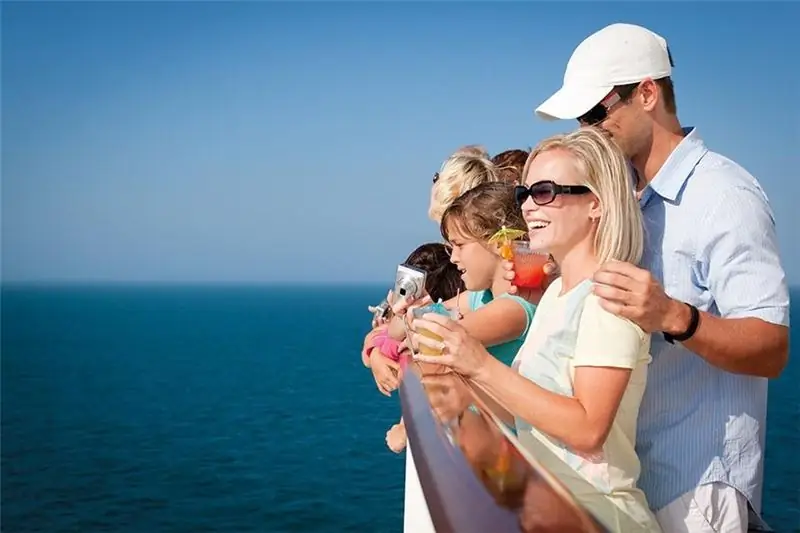 1. "A cruise tourist is a special kind of client. Cruises are not for everyone."
This is not true. The global cruise industry offers such a wide and varied range of options that you can help every tourist to find your cruise.
Cruises will also appeal to those who expect to find something special during their vacation. For this, themed trips are created - for example, theatrical, sports, shopping cruises, art, language, combined with a beach holiday.
Cruise companies are trying in every possible way to surprise and attract travelers with non-standard services and novelties.
Almost all sea ships have SPA centers, duty-free shops, many restaurants, swimming pools, including those with sea water, cinemas, beauty salons, mini golf, fitness centers, children's clubs, discos and game rooms, theaters, karaoke, shopping galleries, nightclubs and casinos. And this is not a complete list.
River ships are smaller in size and there is not such an active atmosphere as on sea liners, but this is compensated by a bright "excursion" and intimacy. At the same time, river ships, as a rule, have spacious cabins, entertainment for adults and children, fascinating master classes and fitness programs.
In other words, different categories of people can be safely sent on cruises: both in terms of age and in terms of social status and wealth.
2. "Cruises are a non-mass type of recreation. Beach tourists will not be tempted to take a cruise trip."
And this is not true. One of the brightest trends this year in the Russian travel market is the growing popularity of familiar beach destinations among Russians through cruise vacations. According to experts' forecasts, in the next 5 years the number of cruise tours and cruises purchased in Russia in the directions of Egypt, Greece, Turkey, Croatia will increase by 30-35%. Indeed, in many cruises, a tourist will harmoniously combine beach and sightseeing holidays.
In addition, today about 400 thousand Russians annually go on motor ships in Russia and about 80 thousand - on foreign cruises. Travel agencies can also compete for a fraction of this already "warmed-up pie".
3. Travel agents start selling cruises without having visited them in person
This is also wrong. Before the start of sales, it is important to feel the special cruise atmosphere in order to know what exactly you have to offer tourists and in a good way infect them with your new passion.
4. "And what is the financial side of the issue?"
Pros often underestimate the financial attractiveness of working with a cruise product.
However, the commission for agencies in the cruise industry is higher than the average for the tourism market and amounts to 10-15%. The average price of a cruise, for example, in Russia for two for 5-7 days is 60-70 thousand rubles (all inclusive). Selling 10 cruises a month, even with a starting commission, the agency will earn a good amount, fully paying off the work of a sales manager. Those who work for a year or more go to serious sums, earning millions of rubles only on cruises.
5. "Cruises are too expensive for my average client."
This is not true. It is enough to calculate the cost of visiting 3-4 countries (and each cruise is several countries and cities in one trip) with accommodation in a good hotel and restaurant food, so that everything will fall into place.
Any cruise is a large complex of travel services in one package, which is convenient to sell. The main thing is to sort out all the components of this product on the shelves and visually show the client its benefits.
The cost of a weekly cruise (which often starts from 15-20 thousand rubles) usually includes: the cruise itself with a visit to at least 3 countries, accommodation in a comfortable cabin, three meals a day in a restaurant, entertainment on board, port taxes. When buying these services separately, taking into account the relocation from hotel to hotel, the cost of transport, restaurants and flights, they will cost the agency's clients significantly more. And you will have to spend a lot more time organizing the rest.
6. "I will spend a lot of energy, but what will I get in the end?"
We have already spoken about the financial component of the issue. Another important point is. At least once, having got on a good cruise liner or motor ship, having passed an interesting route, a person becomes a fan of cruises, and comes for a new voyage to a trusted seller.
Afraid to get confused about the cruise components? Not worth it. There are many cruise tours on the market now - this is when a single package includes a flight, transfers, hotel accommodation, a meeting at the airport, an excursion program, port taxes, tips, a Russian-speaking escort, a before and after cruise program and, in fact, the cruise itself. This format allows you to save money for your tourists and is convenient in organizing their rest.
7. "Hmm … What about your booking systems?"
We will delight you. This market is developing and very active. For example, the Infoflot Cruise Center announced in the summer about the launch of an updated module and a partner program to support cruiselines.pro travel agencies.
From the first days of its work, all of its activities for the agencies "Infoflot" has combined into a special partner program Riverlines.ru. By connecting this system, agencies will be able to join the sales of cruises on Russian rivers or master a foreign all-season product.
The installation of the module is carried out once, and all its further support and updates are carried out without the participation of the agency and allow the company to avoid the costs of paying for the work of programmers and content managers.
The new version will have a lot of convenient new products. Including a single personal account with the Infoflot online booking system, the ability to customize individual design and content, adaptability to mobile screens, direct booking for agent clients, advanced search and the ability to connect online payment (acquiring).
For new agencies that do not yet have their own website, Infoflot is ready to provide a website on a separate subdomain for free.
In addition to the search module with cruises, within the framework of the agency's support complex, Infoflot teaches sales free of charge (prepares seminars, webinars, boat shows, advertising tours), provides any information support.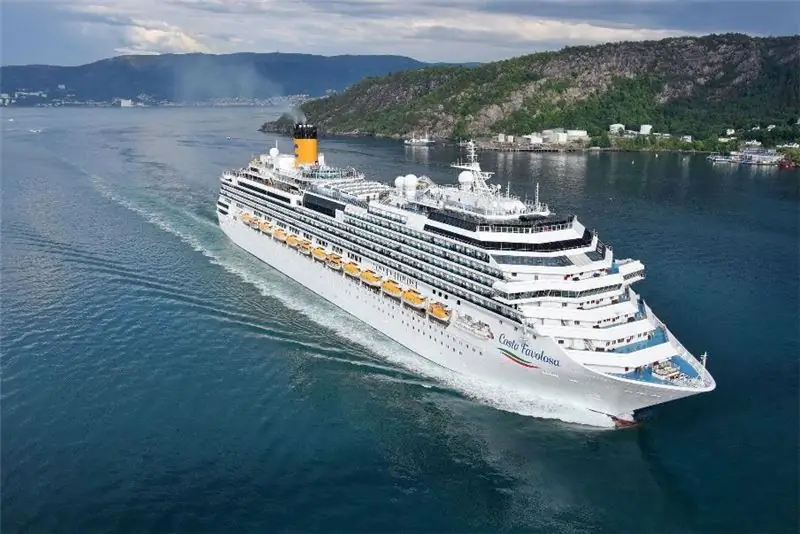 8. Travel agents do not know the cruise pricing system
In order to understand all these nuances, we advise agents not to miss out on all sorts of cruise-themed training events, which we briefly mentioned above. Including Ship visit (show of liners of foreign companies), Open Days (show of motor ships of Russian companies), seminars, business breakfasts with the participation of heads of cruise companies, webinars, promotional cruises (for example, Costa Sales Academy), professional festivals and exhibitions.
9. Don't forget about seasonal discounts and promotions! They will help reduce the price of a cruise by up to 30% or more
It is customary to buy cruises in advance (10-15 months) in order to get the maximum seasonal discount (early booking) and choose the best accommodation option. In addition to seasonal promotions, cruise lines offer many other options for reducing the price of travel.
For example, foreign and Russian operators often launch promotions that allow one or two children to live in their parents' cabin for free.
10. Travel agents do not classify their clients for the correct cruise selection
And we decided to do it for you by preparing a convenient "Cruise Travel Agent Cheat Sheet". Infoflot will present this professional lifehack to the market in the coming month.
Advice - follow our news carefully!
Photo