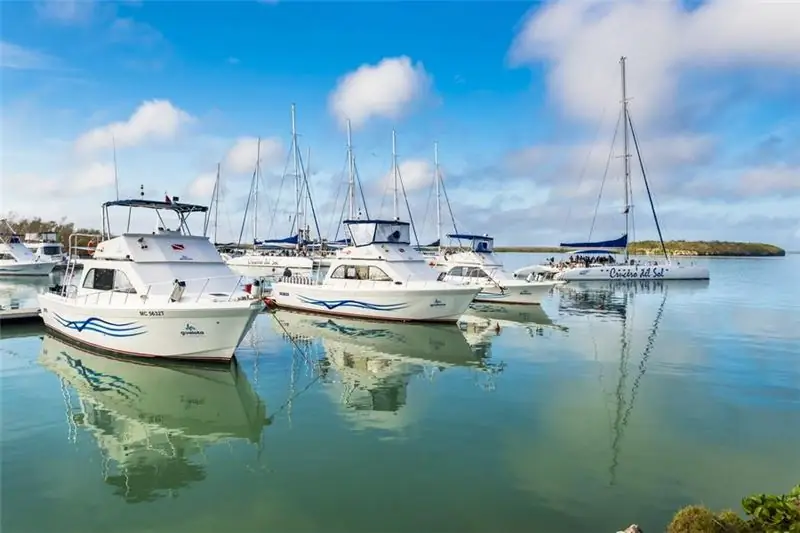 Why is Cuba so attractive? Picturesque nature, clean beaches, clear and warm sea, exotic fruits, national drinks and the atmosphere of a constant holiday! Drivers from all over the world come here to wander in the coral gardens among the remains of sunken ships, and in recent years, fishing has become increasingly popular, because all conditions have been created here for both amateur and sport fishing! Cuba is the best place for catching blue marlin, tuna, swordfish and many other fish - over a thousand species live off the coast of the island.
If you are not indifferent to fishing, then the tourist program should definitely include participation in the annual marlin fishing competition, which takes place in the port of Marina Hemingway. Among the founders of the tournament and regular participants was the author of the famous story "The Old Man and the Sea" - the American writer Ernest Hemingway. Once in Cuba, captivated by the Caribbean waters, so rich in fish catch, gentle sun and national drinks, in the best tourist traditions he returned to the island again and again until he completely settled down and spent a total of about twenty years there. Another fisherman who took part in this tournament and won it repeatedly was the Cuban leader - Fidel Castro. And if you want to be on a par with the most revered people in Cuba - take part in these competitions and win!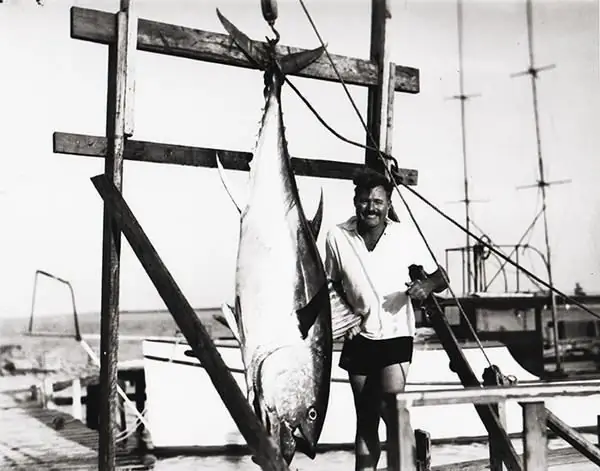 Speaking of sea fishing on the ship, it is worth noting the fish-rich places on the northern coast of Cuba: the entire archipelago of Jardines del Rey, Maria la Gorda, Cayo Santa Maria, Cayo Guillermo, Cayo Coco, Santa Lucia; and on the south coast: Playa Ancon, Cienfuegos, Playa Larga, Cayo Largo. Renting a yacht or catamaran with fishing equipment will cost you 600-900 CZK. The ship's crew usually knows when and where to stop in order to get a rich catch. For a long swim for a real trophy catch, you can hire a boat for 300-500 kuk for 4 hours, but this must be done by submitting a request, because the permission of the border guards is required for foreigners to travel to coastal waters.
Fishing on a boat, even with all the amenities, is unlikely to appeal to single fishermen who prefer to fish without intermediaries. If you are one of them, then when going to Cuba, take a reel, cord, spinning rod and hooks designed for 15 kg and more. It is desirable to have a leash made of hardened steel. All equipment must be brought with you, because it will not work to buy or rent, because of the sanctions, such a product is considered in short supply.
If you do not want to leave the resort areas for a long time, then good fishing awaits you both in the coastal waters of Havana and in Varadero - in many respects the result of fishing depends on how qualified the ship's crew is. You can try to find a local guide who can introduce experienced Cuban fishermen to the sea. Plus, it will come out cheaper.
Beach fishing is allowed in Cuba - you won't find restrictive signs anywhere. Armed with tackle, head to any place, but it is preferable to choose the shores already chosen by fishermen, which are visible on the flyers stuck in the sand. If you want to discover fishing spots on your own, try to find the area where the coast is equipped with pitfalls - it is among them that large fish like to swim. Be prepared to wake up at dawn and go to the sea, otherwise there is a risk of finding your favorite corner already occupied by local fishing enthusiasts.
During the high tide season - from March to July and November - the fish catch in Cuba is the richest. Depending on the type of fish, the seasons of their catching differ: marlin - from June to September; swordfish - January, February; dorado - from February to June; peto - from November to February; large barracuda is caught all year round.
Getting a trophy specimen on Cuban fishing is not particularly difficult if you have the appropriate skills. Endless ocean, fresh breeze and fight with big fish, isn't this the dream of any real fisherman? One day, Hemingway heard a harsh story about an old man who caught a huge marlin, but was unable to take it whole to the shore. This story shocked the writer - and later his book shocked all of us - with an example of man's tireless desire to continue living. When health, storm, fish, and luck are all against you, but you go to the goal without turning. Open this book again and you will begin to appreciate what you have, every moment of your life.
And therefore, do not postpone until later, buy a ticket to Cuba and catch your fish of luck. And let it be the same gigantic size, and someone will write a book about it!