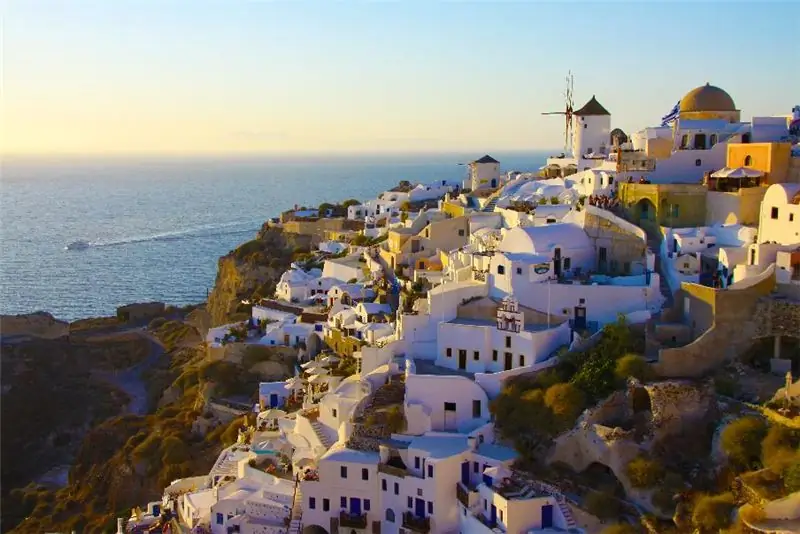 Finding yourself in an unfamiliar place and not getting into a difficult situation are two components of a real adventure that will be remembered for a long time. Making sure that the upcoming vacation does not turn out to be an insurmountable test is not difficult at all. The main thing is not to forget to take all the necessary things with you. We have compiled a useful checklist of things and services for the upcoming trip.
Vacation button
First of all, even before you choose a resort and hotel for your vacation, you should install the Travelata.ru application on your smartphone. With its help, it is easy to find a tour that suits you and book it right away. To make your search productive, and you would not have to look through hundreds of pages with different hotels, you can use filters - for example, immediately restrict all offers to the all-inclusive system or hotels of a certain category. The application also allows you to select the date with the best price. In addition, you can remember the cost of the tour using the built-in service "Tourhanter" and receive notifications in case of its increase or decrease. The application allows you to catch the so-called "last minute tours", which have recently become a huge rarity.
The Travelata.ru application is also convenient because the tours can be viewed everywhere - in the subway, at lunch and even while working in secret from the authorities.
SIM card for the whole world
Staying connected abroad is now really easier. Technologies have come to the aid of tourists, allowing them to create a roaming-free space around the world. Recently, the mobile operator Easy4 introduced the tariffs "Travel 2" and "Connect 999" with a single fixed cost of communication services in Russia and abroad. The single cost of voice communication and the Internet in the "Travel 2" tariff is 2.4 rubles per minute of conversation and 1.2 rubles per megabyte, respectively. The coverage area includes about 30 countries of the world. The second tariff "Connect 999" operates in 50+ countries, including Vietnam, Thailand, Indonesia, Turkey and the EU countries. For 1199 rubles, the traveler receives 3 GB of mobile Internet. That is, a traveler acquires 1 megabyte for only 40 kopecks. After 3 GB has been exhausted, with sufficient balance, a similar package will be credited to the account. In order to connect to Easy4, you need to register on the easy4.pro website or application.
Cinema projector in your pocket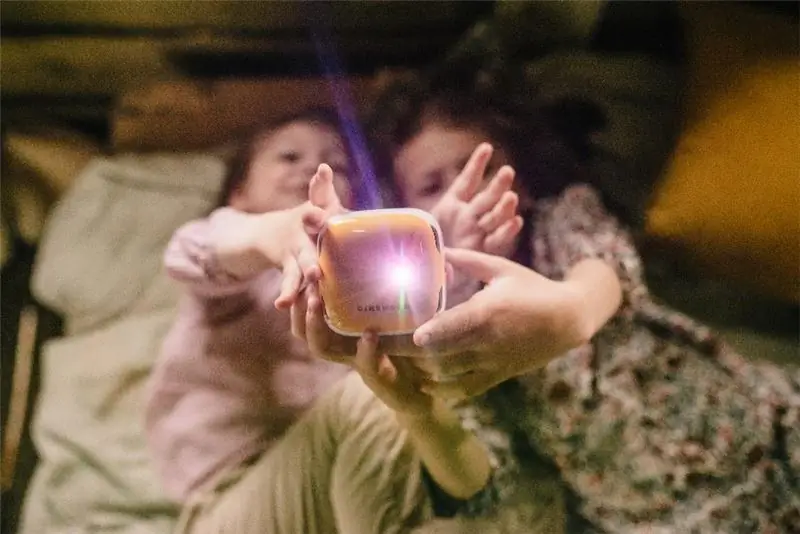 The beauties of the world, available while traveling, fade if a child is naughty nearby. In such cases, the portable cinema CINEMOOD of the MULTICUBIK company will become an indispensable assistant for parents, transmitting an image with a diagonal of up to 3 meters to any surface. This could be a wall on a train, an airplane seat in front, or a hotel room. Even a flat surface of a camping tent or a plate in a restaurant will do.
This very small device 8x8 cm will easily fit into a suitcase. It can be controlled not only directly from the cube, but also using a special application from a smartphone. "MULTIKUBIK" is not a time machine at all. It has its own operating system inside and has access to online services Mult, ivi, Megafon TV, etc. Also available is the Soyuzmultfilm gold collection and nostalgic filmstrips on which our grandparents grew up.
The device can be useful for adults as well. It can be used to broadcast photos, sing karaoke or entertain a company with a shadow theater.
Today a subscription to CINEMOOD Cloud is available at MULTIKUBIK. The cloud provides tens of thousands of pieces of unique content, including lullabies, dubbed filmstrips, Shadow Theater, and more.
However, "MULTIKUBIK" can work in offline mode - there is an internal memory and the ability to connect a flash drive. In addition, it is equipped with its own speakers and is able to reproduce high-quality sound for a small company, and for a large company, you can connect a bluetooth speaker. If someone lies down to rest, then headphones come to the rescue. And all this can go on for up to five hours without stopping. It is for this time that the batteries of the device are designed.
For the money it is quite affordable. The company recently launched a new version of CINEMOOD for the mass market called DiaCubic, which costs 20,990 rubles. It already includes a library of restored and dubbed Soviet filmstrips, the Soyuzmultfilm gold collection. And for 990 rubles. per month, you can additionally buy a single subscription to CINEMOOD Cloud and online services.
Loan on the road
Any travel costs money. And, of course, only extreme people go on a trip with an empty wallet. Meanwhile, far from home, anything happens: money can be stolen, you can get sick … A situation is possible when you simply did not calculate your budget or want to bring something from your trip that you do not have enough funds for.
Taking a loan from a local bank is unrealistic, and bothering relatives is inconvenient. To quickly solve a financial problem and receive funds directly to your bank card when going on a trip, you can install the Webbankir application on your phone.
Webbankir is a financial platform that allows you to borrow money directly online, regardless of where a person is located - in Russia or abroad. You can use the application in a clinic or store, that is, at the moment when you need funds. To do this, it is enough to fill out a small questionnaire in the application. The approval of the application takes place within a few minutes.
If you repay the debt on time, the amount of the overpayment will be insignificant. Let's say a traveler borrowed 10 thousand rubles. and returned them a week later when he arrived home. The overpayment in this case will be only 700 rubles.