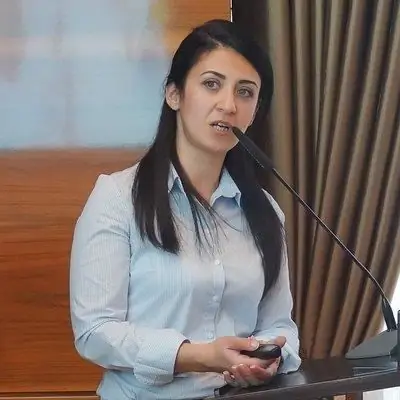 The Spanish DMC-company Altura Destination Services has announced plans to enter the Russian market. With 15 years of experience in working with European countries, Altura is ready to offer exclusive conditions and an exceptional level of service for partners in Russia. Armina Harutyunyan, Lead Manager for Russia and CIS at Altura Destination Services, answered Votpusk.ru journalists' questions.
- Please tell us what are the options to get to the Balearic Islands, what are the routes between Barcelona, popular among Russians, and the Balearic Islands: Mallorca, Menorca and Ibiza?
- First of all, it is air, it is more convenient than ferry service. In just 30 minutes you can reach the islands from Barcelona. Moreover, each island has its own airport. The flight can be made both by low-cost airlines and large airlines, for example, Iberia, Air Europa and many others. Lovers of sea travel can get to the islands by ferry, but it takes at least 6 hours. It is convenient to travel between the Balearic Islands by sea transport. Mallorca - Menorca is about an hour's journey, Mallorca - Ibiza is about three hours.
- The Russians have heard about Mallorca and Ibiza, but hardly anyone knows about Menorca. However, it is a very popular destination among Europeans. Are you planning to promote this direction?
- Yes, unfortunately, Menorca has not yet been practically explored by Russian tourists, although the island is a unique biosphere reserve, and people usually go to Ibiza for entertainment in famous nightclubs, and few people know that the island is also famous for its white beaches and various natural landscapes. We will strive to raise the awareness of Russians about the excellent opportunities for recreation in the Balearic Islands, and we will also do our best for a comfortable stay of tourists. With 15 years of experience in working with European countries, Altura is ready to offer exclusive conditions and an exceptional level of service for partners in Russia.
- How does the climate in the Balearic Islands differ from the climate in Barcelona, are there any peculiarities?
- The islands have their own microclimate, it is softer due to the warm Mediterranean Sea, which they are surrounded by. The season is slightly wider, from April to the end of October, the peak of the summer heat is July-August. Winter is very warm, the temperature is +15 +20 degrees. The islands are always comfortable and cozy.
- You are talking about the Balearic Islands as a year-round resort, but what can you offer tourists in the off-season?
- These are, first of all, excursion programs, all sights are open all year round. Mallorca is very rich in historical architectural monuments, there are many cathedrals, castles, numerous archaeological excavations. Mallorca is also rich in almond orchards, their bloom is very beautiful in March. It is still snowing in Moscow, but here it is already real spring. There is no pronounced rainy season, light rain once or twice a week. The sea is always calm, there is no stormy season. In winter, the sea cools down to +15 degrees. The north of Mallorca is popular for surfing, there is a season of wind with waves in spring, which allows surfers to surf.
- What about the Russian-speaking staff at resorts and hotels?
- Altura, as the receiving operator, meets and sees off Russian-speaking tourists at the airport with a Russian-speaking guide. It is always pleasant and relieves tension when on vacation they communicate with you in your native language. This allows you to relax and enjoy your vacation. Also in the hotels staying tourists are held weekly meetings with tourists. Meetings of tourists with Russian-speaking guides are so far carried out only in Mallorca, in Menorca and Ibiza, work is actively underway in this direction.
- What categories of hotels do you offer and approximate prices for them?
- The range of prices is very wide, prices vary depending on the month of vacation. Bookable from basic apartments to super suites. The total base of accommodation options in our company is more than 60,000 items. With the help of alturabeds.com, tour operators can book not only hotels, but also transfers.
- Does Altura only work with the Balearic Islands?
- As the host company, Altura provides its services in the Balearic and Canary Islands: there are offices in Lanzarote and Tenerife, and an office on the island of Gran Canaria is also being prepared. In addition, Altura plans to expand into the Caribbean region and is already the representative of the Impressive Resorts & Spa in the Dominican Republic for the Russian market.
- Wish for Russian tourists
- Come to the Balearic Islands and send your tourists to us! This is a wonderful place that you and your clients will love to discover. Start exploring Spain with Balearic!