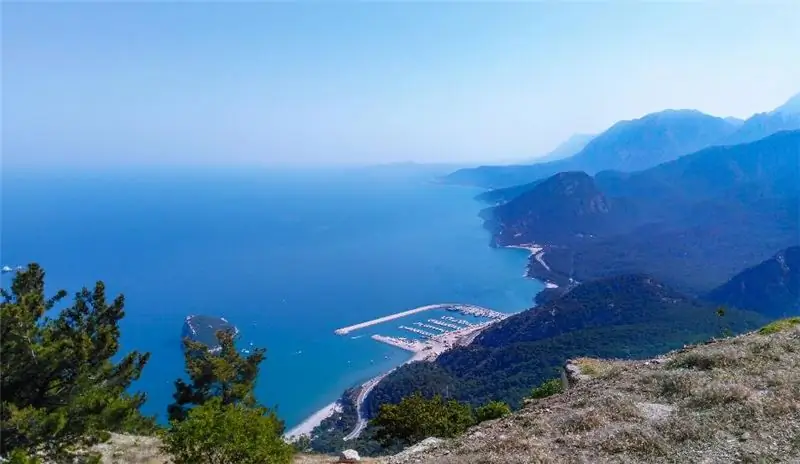 By plane to Antalya
How to get to Antalya from the airport
By land and by water
Antalya, next to which the international airport is located, is the first to meet all tourists who come to rest on the Turkish Riviera. Antalya is famous for its luxurious all-inclusive hotels, a historic center where you can walk for hours exploring every courtyard and nook and cranny, beautiful natural attractions such as a picturesque waterfall that drops right into the Mediterranean from a height of 40 meters.
Many tourists do not stay in Antalya, but go further to other wonderful Turkish resorts - in Side, Kemer, Alanya. But the most sophisticated travelers, who do not want to spend precious hours of their vacation on the road to distant cities, remain in Antalya. How to get to Antalya from Moscow and St. Petersburg quickly and inexpensively, we will tell you.
By plane to Antalya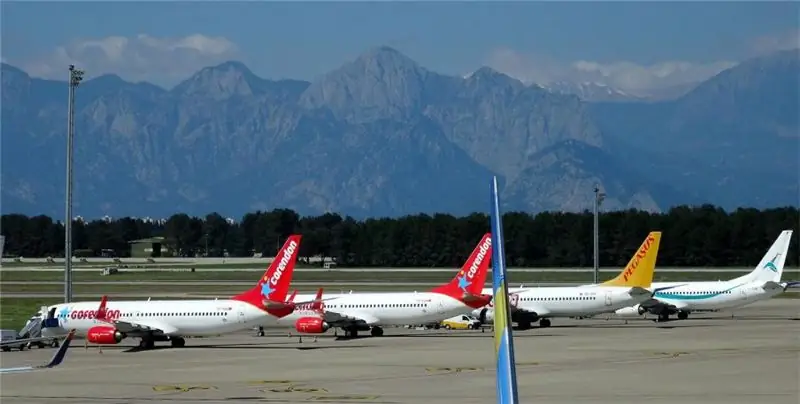 The easiest way to be on the Mediterranean coast in a few hours is to take advantage of the regular and charter offers of several airlines. Antalya has an international airport that receives aircraft from around the world. Direct flight Moscow-Antalya lasts only 3 hours and 45 minutes. Departure is carried out from the capital's Vnukovo airport. A ticket for this Pobeda flight costs 70 euros. They offer direct flights to Antalya and Turkish national airlines. Tickets cost around 150 euros.
From St. Petersburg to Antalya, transport flies only with connections, mainly in Istanbul. A flight from the northern capital to the popular Turkish resort will cost at least 70 euros. The fastest route, which takes 5 hours 55 minutes, was developed by Turkish Airlines and Onur Air. Also, planes of Pobeda and Pegasus companies fly to Antalya. The way to Antalya in this case takes about 7-8 hours.
How to get to Antalya from the airport
Public transport that runs from the airport to the center of Antalya:
city buses No. 600 and 600A. They can take you to the Old Town and the bus station, from where transport runs to cities located on the Turkish Riviera. The fare is 5, 2 lira. It is not possible to buy a ticket from the driver. To pay for the fare, you need a special Antalyakart card worth 6 liras (you need to put the funds on it that you are going to spend on travel in public transport in Antalya). It is sold at a kiosk in the airport parking lot. The first bus leaves at 6 am, the last one at 1 am. The interval of movement is 30 minutes;
Havas buses. They leave from Terminal 1, run once an hour and take tourists to the Migross shopping center near the Konyaalti district. A ticket for them costs 11 lire;
tram Antrai. For cost, this is perhaps the best travel option from the airport to Otogar train station and further to the hotels in the Fatih area. A tram ticket costs 2, 4 lira. The payment is made using the already mentioned Antalyakart card.
City buses and trams are suitable for travelers who arrive in Antalya without a family and with little luggage. For those traveling with children, the Havas shuttles are more suitable, as they are equipped with air conditioning.
At the airport, you can also order a transfer to the hotel or call a taxi. A taxi to the city will cost about $ 30. The transfer will cost less, but many tourists do not like to order it, as it takes too much time to stop at every hotel where fellow travelers go.
By land and by water
You can get to Antalya from all over the world by bus or train. This resort has a direct bus connection with many Turkish cities: with Istanbul, Ankara, Izmir, etc. That is, it will be easier to first get to one of these cities, and then from there plan to move to Antalya.
Here are several options for routes from different countries:
by ferry from Sochi (Russia) to Trabzon. The boat to the Turkish port on the Black Sea takes about 5 hours;
by buses or trains from Thessaloniki (Greece) to Istanbul;
by ferry from Northern Cyprus to the town of Tajushu on the Mediterranean Sea. This port is connected by a coastal road with Alanya and Antalya;
by small fixed-route taxis from Burgas (Bulgaria) to Istanbul in 4 hours;
by buses from Batumi (Georgia) to Erzurum or Trabzon.