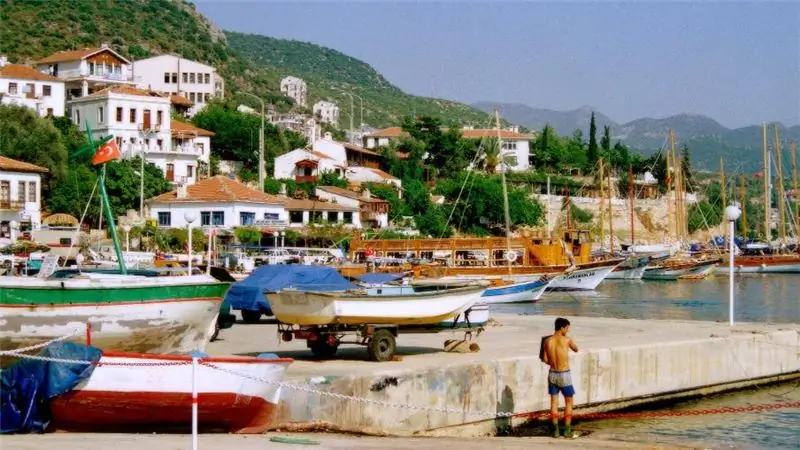 Canyoning, golf and safari
Water parks and boating
Diving and surfing
The Turkish Riviera, the main and most popular resort of which Antalya is rightfully considered, is famous for endless sandy beaches, bright sun and relatively affordable prices. Thousands of tourists come here every year, dreaming of bliss and relaxing massages in spa complexes, of the belly festival that begins immediately upon arrival at the hotel, of the landscapes from the picture in the travel booklet. A relaxed rest continues for two days, and then people start to wonder what else you can do at the resort. Active rest in Antalya will be remembered for a long time!
<! - ST1 Code Travel insurance is required for travel to Turkey. It is profitable and convenient to buy a policy via the Internet. It only takes a couple of minutes: Get insurance to Turkey <! - ST1 Code End
Canyoning, golf and safari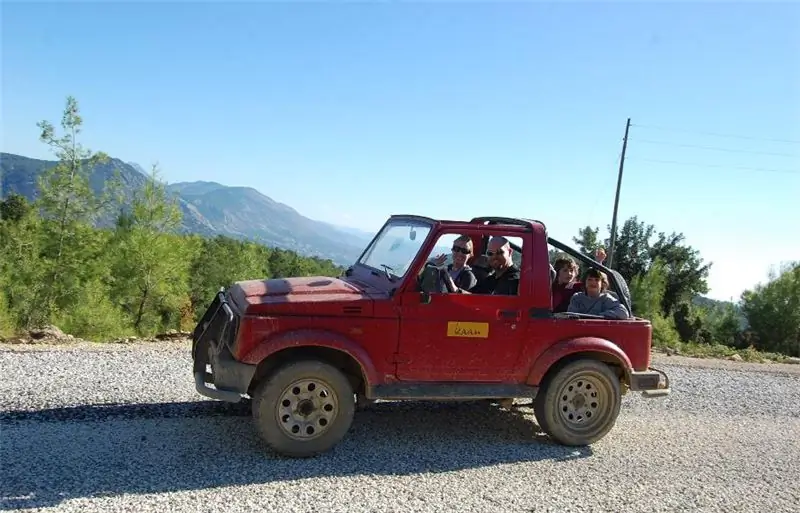 The question of what to do during a vacation in Antalya is even indecent to ask: there are activities to your liking here for every guest right away. By the way, many tourists come to Antalya not only to get a beautiful tan and swim in the warm waters of the Mediterranean Sea, but also to learn new skills, for example:
go canyoning. This is the name of hiking in picturesque canyons. There are no boats at the disposal of tourists, so the rocky heaps have to be overcome with the help of climbing equipment. Canyonig in Antalya is often combined with rafting. The participants of the excursion walk about 2 km along the ancient Köprülü canyon to the place where the canoeing begins. During this walk, they can swim along the Kepryuchay River, jump from a great height with an elastic band, etc.;
ride horses. There are several horse clubs in Antalya, the most famous of which is called "Orfe". It is a large entertainment complex consisting of swimming pools, sports fields, a mini zoo, stables and cottages. You can come here with small children who will surely enjoy outdoor recreation;
go on a jeep, ATV or buggy safari. Buggies are small cars with high cross-country ability. Only adults can operate these types of transport, children go on safari as passengers. The tracks are laid in the nearby Tauride Mountains. On the way, the racers cross streams, ditches filled with liquid mud, have the opportunity to make a halt on the banks of a rushing mountain river, stop by one of the Turkish villages, visit caves and waterfalls;
play golf. Antalya has more than 10 golf courses - spaces planted with emerald grass, offering breathtaking views of the Mediterranean Sea. Wonderful conditions for athletes are organized at the Carya Golf Club. This is the first field in Turkey where grass has been planted over the sand dunes. Nika Faldo's sandy field, surrounded by a pine grove, is also popular.
Water parks and boating
Antalya is a great resort for families. In addition to beautiful beaches with clean sand, warm sea with low waves and safe entry into the water, you can find many interesting amusement parks here. Kids especially love water parks. Dedeman confidently holds the palm among the water parks of Antalya. It received its first visitors in 1993. Since then, a lot has changed: new attractions, pools and restaurants have appeared. The water park has a recreation area for kids with a shallow splash pool, a lazy river for lovers of a quiet, relaxing pastime, and extreme slides for young people and adults. You can take a break from water fun in the shade under an awning on a sunbed.
Another famous Antalya water park is called Aqualand. You should look for it on the outskirts of the city, near the road leading to Kemer. The main attractions of this amusement park are a huge wave pool and a dolphinarium, where shows with marine animals are regularly held.
Maritime entertainment in Antalya does not end there. Adult tourists can sign up for an extreme excursion - boating or rafting down the Kepryuchay mountain river. The route of 14 km is quite difficult to pass, but all efforts will be rewarded: the "feat" of tourists will be recorded on a photo and video camera. Each participant will receive a disc with their adventures.
Attractions and entertainment on vacation in Antalya
Diving and surfing
Surfing around Antalya is only possible during the winter months. It is then that waves of sufficient height rise on the sea, which allow you to glide confidently on the board. In order not to freeze in very cool water, it is worth taking care of a wetsuit. Local surf schools are sure to help you find the right equipment. The best surfing spot in Antalya is Lara Beach with sandbanks, not protected from the northerly winds.
Lovers of scuba diving will also like it in Antalya. Diving in the Mediterranean is different from diving in Red in Egyptian resorts. There are no bright coral reefs here, but there are several submerged objects - the ship "Gelidonia", resting at depth since antiquity, and a military plane that crashed in 1944. Numerous marine animals live near the coastal islets: turtles, dolphins, octopuses.
There are several diving clubs in Antalya where you can take scuba diving training and hire a crew to travel to less crowded dive sites.