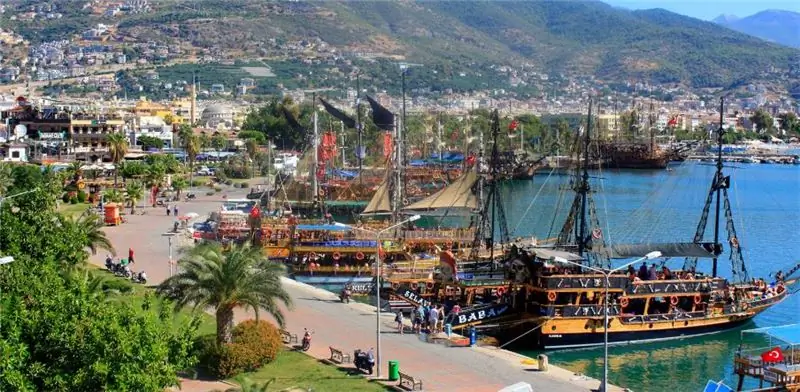 Marine entertainment
Vacation with children
Diving
Alanya is a small tourist town in the south of Turkey, which is officially home to only 100 thousand people. Unofficially, twice as much. And from April to October it turns into a crowded resort, where beach lovers, fans of educational excursions, and extreme sportsmen come.
The former fishing village has been transformed into a lively place in the 80s of the last century. Almost 40 years later, it is still developing and growing. People whose business is related to the tourism sector (hotel owners, owners of amusement parks, tourist bureaus, restaurants) offer hundreds of ideas on how to diversify the leisure of locals and tourists. Active holidays in Alanya will please even the most sophisticated travelers.
<! - ST1 Code Travel insurance is required for travel to Turkey. It is profitable and convenient to buy a policy via the Internet. It only takes a couple of minutes: Get insurance to Turkey <! - ST1 Code End
Marine entertainment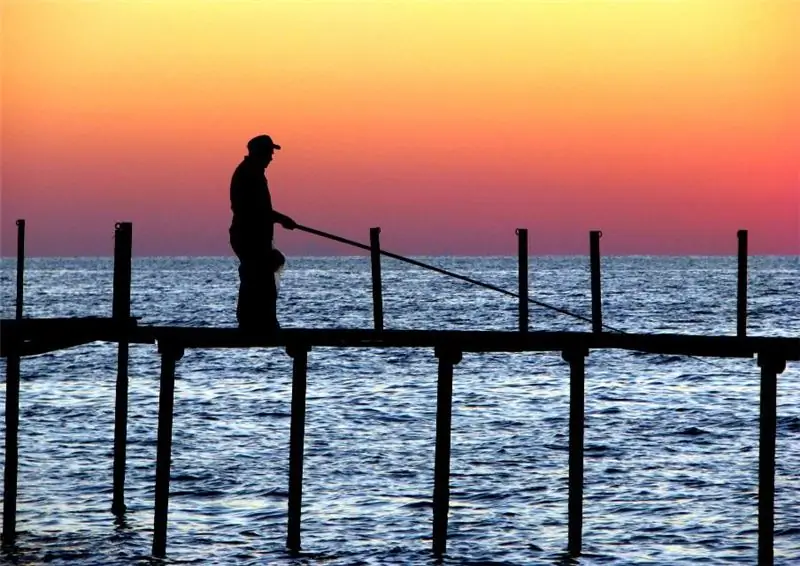 The main attraction of Alanya is the warm Mediterranean Sea and long beaches. Many tourists dreamed of a quiet, relaxing holiday by the water all year round and are content with little - swimming and sunbathing at the edge of the surf. Other guests of Antalya get bored with a lazy beach holiday in the very first days, and they are looking for more active entertainment.
The most popular sea activities at the resort are:
surfing. Waves suitable for boarding in Alanya rise during the winter season. The best surfing spots are Cleopatra Beach and Keykubat Beach. In summer, SUP-surfers, that is, those who ride, helping themselves with a paddle, master the water spaces near Alanya. In this case, large waves are not needed at all;
fishing. You can buy a fishing rod on the spot and fish straight from the shore with regular bread. The tackle is sold in several fishing shops in Mahmutlar. Better to go fishing before the beach is full of vacationers. On the coast, sea carp, sakar with poisonous fins, parrot fish, elephant snout and others are caught. Numerous travel agencies in Alanya also offer tourists fishing boat tours at sea. All fish caught will be cooked for guests' lunch. The price of such sea fishing starts from $ 45;
rafting. Descent on inflatable rafts or kayaks along the turbulent mountain rivers, which are located in the vicinity of Antalya. Usually such extreme entertainment takes place in the company of an experienced instructor. All adventures are filmed with a video camera. After that, each participant of the extreme tour receives a disk as a souvenir, where his accomplishments are captured.
wakeboarding. Riding on the board, which is pulled by the boat. Optimal conditions for this sport are provided by the Gold Cable Park club a few kilometers from Alanya. Local instructors speak Russian. Also in the wake park there are several comfortable sports grounds for playing tennis, football, basketball, there is a pool for children, trampolines.
Vacation with children
If you think that holidays with children in Alanya will be limited to going to the beach, then you are very mistaken. The resort offers its young guests a lot of interesting things. For example, rides on pirate ships. For about $ 18-20, you can take a promenade with animators in pirate costumes on an antique-styled boat along the Mediterranean coast. Many local sights will be clearly visible from the ship: the ancient fortress on the rock hanging over Alanya, the Red Tower, the lighthouse and the Taurus Mountains, which serve as an excellent background for this panorama.
In the neighboring resort of Konakli, there is a large amusement park with swings, attractions, breathtaking slides and interesting shows for children. You can get to the park as part of an organized group or on your own by taxi or rented car.
There are also funny water parks in Alanya and its surroundings. One called "Water Planet" is located about 30 km from the city on the territory of the hotel complex of the same name. There are both "Black Hole" or "Kamikaze" rides for the most fearless guests, as well as low, absolutely safe slides for kids.
Diving
Scuba diving in Alanya is no less interesting than in the Egyptian resorts of the Red Sea. Here you can see various representatives of the local fauna: octopuses, moray eels, dolphins, small bright fish. Dives are offered to both experienced divers and beginners. Usually novice divers dive near the coast, where the depth does not exceed 3 meters. Those who have dived more than once are taken to the local caves. At the service of divers there is a stunning Rimbaud cave with openwork stalactites, which is only half flooded. You can get into it only under water. The entrance to the grotto is located at a depth of 12 meters. The famous Phosphoric Cave is also worth seeing, the walls of which, due to the high content of phosphorus, flash with different colors of the rainbow. Tourists are also taken to the artificial reef, which is a ship overgrown with underwater plants, flooded in 2006.
There are two dives per day from the yacht, 30 minutes each. The cost of going to interesting dive sites, and there are 14 of them in Atalya, is about $ 30-40 per person. Diving training services in Alanya are offered by many diving clubs, the most famous of which are Dolphin dive and Blue Peace.