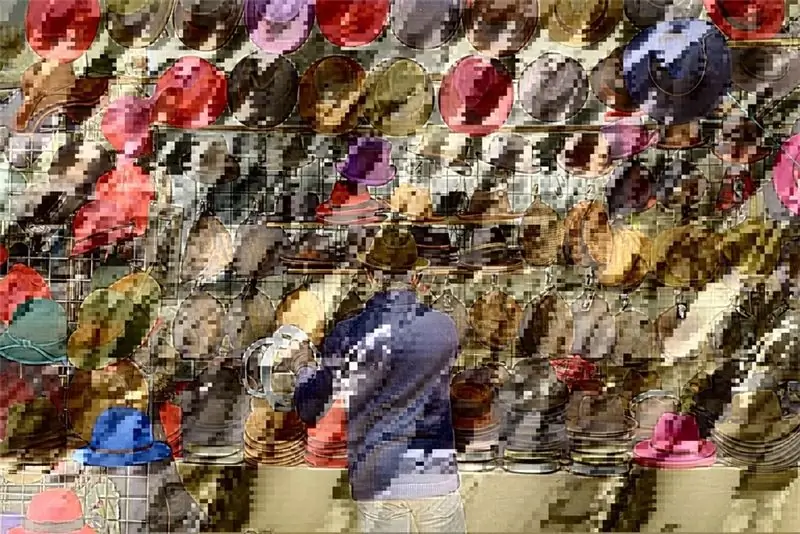 A rare combined trip to European countries misses the Hungarian capital, which amazes with its magnificent architectural monuments, preserved historical sights. And this city also surprises with a large number of shopping establishments, from tiny souvenir shops packed to capacity with postcards, booklets, magnets, to huge shopping and entertainment centers where you can spend a day without noticing the time spent. A little below is a story about what to bring from Budapest, what products will remind you of the country for many years, what souvenirs are well received by family and colleagues, and what local chefs and culinary specialists spoil with delicious food.
What to bring delicious and spicy from Budapest?
The answer to this question is, of course, one - Hungarian paprika, this is the most famous product presented in a large assortment in any gastronome of the capital. Packaged in glass, plastic and tin containers of various sizes, as well as sachets and linen bags, paprika becomes the main tasty souvenir taken away from the capital. But besides this fragrant and pungent seasoning, Budapest has other no less famous delicacies that are not left without the attention of guests from abroad: the most delicate goose liver pate; Hungarian wines; sausage "Salami"; balm "Unicum".
It is a pity that the pate cannot retain its taste for a long time, so tourists only take away memories of this gorgeous dish, unlike wine, which is tasted in the capital and leaves the tourist's homeland. Locals claim that wine was produced on the territory of modern Hungary more than two thousand years ago.
Taking into account ancient technologies and knowledge, one can be completely confident in the quality and taste of aromatic drinks, sunny gifts of grapes. The most famous Hungarian wines are produced in the Tokaj-Hedyalya region, and they are also the most popular among guests. There is also a secret, different numbers can be seen on the labels, this is a hint, the larger the number, the sweeter the taste of the divine drink will be.
Hungarian sausage also takes its place of honor in the guest's suitcase; the country has long been known for its delicious meat products with original packaging and excellent taste. Not all of them are produced in Budapest, on the contrary, sausages produced in the hinterland, for example, in the town of Szeged, are considered the most delicious. The products of the plant with the memorable name Pick are especially popular; their packaging has also become a kind of brand, since it is painted in the colors of the national Hungarian flag.
The inhabitants of the capital have chosen a wonderful name for the balm - "Unicum", indeed, its composition is unique, still not solved by gourmets. The drink includes a variety of herbs, spices, fruits, while having a high strength. According to local traditions, drinking a fragrant drink just like that is mauvais ton, ideally adding it to tea or coffee with a spoon, on frosty winter evenings it perfectly warms and reminds of a wonderful journey through the Hungarian capital. It is also a good medicine for colds, coughs, lack of appetite and muscle weakness.
"Just like that" you can drink another strong alcoholic drink from Hungary - the famous fruit vodka "Palinka", it is prepared using a variety of fruits, including apricot, cherry, plum or pear. For children, the best gift from the Hungarian capital will be marzipan sweets; their assortment will surprise any seasoned tourist, not to mention a guest who has gone abroad for the first time. A visit to the marzipan museum contributes to an increase in sales, where they will tell about the history of the appearance of this sweet in the territory of modern Hungary, reveal some secrets of production, show sweet masterpieces - figurines and whole fabulous compositions. Tourists adore marzipans because they are well stored, withstand long flights and travels, without losing their shape or taste.
Material gifts
Naturally, a rare tourist will be satisfied with the purchase of delicious souvenirs and will not stock up on a dozen or so magnets, mugs, coasters, key rings and other trifles with the visiting cards of Budapest and national symbols. In addition to these beautiful small gifts, guests pay attention to larger things that are of a utilitarian or practical nature. Here the following Hungarian products are at the top of the purchase ratings: the famous Herend porcelain; ceramics with a secret; textile products.
As for fragile porcelain products, they, firstly, amaze with their beauty and grace, and, secondly, their relatively high cost. Therefore, most guests only admire the chic dining sets for 24 people, and prefer to buy a coffee pair for their beloved boss or a small figurine to decorate their own home. The high price is set because all products are made by hand, and the name is the guarantor of quality. Hungarian ceramics is becoming a worthy competitor to porcelain; many of the products have a secret compartment where, for example, love letters can be stored. Such gifts are also popular with tourists.
Among the textiles for guests, special attention is paid to towels, napkins and tablecloths embroidered in the national style using traditional colors. Children's suits decorated with the famous Hungarian embroidery are also interesting. It will be nice to see embroidered peppercorns, the most famous Hungarian brand, while connoisseurs warn that the motif is repeated, but each region has its own color scheme.
And one more souvenir that guests must take away is an original puzzle. It was invented by a local inventor who gave his name to this fascinating toy, the real Rubik's Cube from Budapest is one of the best gifts.