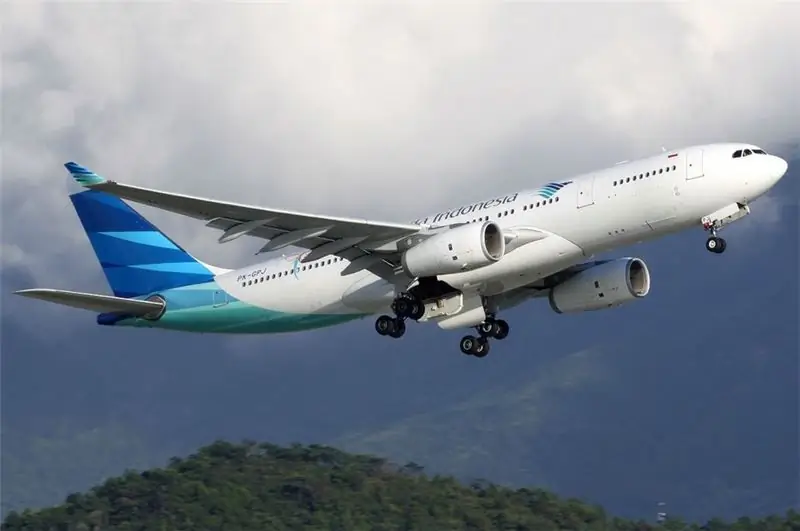 How many hours to fly from Moscow to Indonesia?
Flight Moscow - Denpasar
Flight Moscow - Jakarta
Flight Moscow - Surabaya
Flight Moscow - Bandung
Get an answer to the question: "How long to fly to Indonesia from Moscow?" everyone who has to admire the Jeruk Manis waterfall, visit the Sultan Palace in Yogyakarta, the Prambanan temple complex and the Bromo volcano on Java island, the Istiklal Mosque in Jakarta, visit the Blanco Renaissance Museum in Ubud, go to the Gunung Leser National Park in Sumatra, want to time in Bali Orchid Garden and Bogor Botanical Garden.
How many hours to fly from Moscow to Indonesia?
Aeroflot will take its customers with a direct flight to Indonesia in 12 hours, and other airlines (connecting flight) in 15-20 hours.
Flight Moscow - Denpasar
Between Moscow and Denpasar 10,055 km (airfare - 24,200-31200 rubles), which will take 12.5 hours to overcome. A flight through Bangkok will take 15 hours (13.5-hour time in the air), via Seoul - 22.5 hours (7-hour rest), via Doha - 19 hours (rest - 2.5 hours), via Amsterdam - 21 hours (19-hour flight), via Istanbul and Singapore - 19.5 hours (waiting - 3 hours), via Vantaa and Bangkok - 21.5 hours (16-hour stay in the sky).
Those arriving at Ngurah Rai Airport will be able to spend time in the cinema, cafeteria, duty free shopping area, massage parlor, prayer room, and little travelers can frolic on the playground. Those who purchase INR 500,000 worth of merchandise and complete a tax-free form in the store will be able to get a tax refund by contacting a member of the VAT Refund for Tourists counter. Denpasar is 13 km away from the airport, so you can use taxi services (a company famous for the best prices and quality of transportation - Blue Bird).
Flight Moscow - Jakarta
Tickets Moscow - Jakarta (distance - 9322 km) are sold at a price of 19800-21600 rubles. Those who made a stopover in Guangzhou will arrive in Jakarta after 19 hours (16.5-hour flight), in Singapore - after 14 hours, in Beijing - after 21.5 hours, in Seoul - after 19.5 hours, in Colombo - after 17 hours.
At Jakarta Soekarno-Hatta International Airport, small travelers will find entertainment rooms, and business travelers will have access to fax and telephone services. Those who wish can exchange currency at the appropriate points, use the services of a reference and information service, buy a variety of products in numerous retail outlets and a duty-free shop, go online and have a snack in a cafe or bar. It makes sense for tourists to get to Jakarta by "Damri" buses, which will cost $ 1.5-2 (travel time is about 1 hour).
Flight Moscow - Surabaya
To cover the distance from Moscow to Surabaya (9784 km), you will have to spend about 31,300 rubles. The trip will last 15 hours when flying through Singapore, 21.5 hours - via Taipei and Jakarta, 22 hours - via Seoul and Singapore, 20 hours - via Male and Singapore (4.5-hour flight break), 22.5 hours - via Tokyo and Denpasar (18-hour airborne).
Surabaya Juanda International Airport has: parking for more than 3000 cars; waiting rooms with walls made of glass; restaurants; various retail outlets. Surabaya can be reached by minibus, municipal or patas bus, as well as by taxi (the fare will cost about 70,000 rupees).
Flight Moscow - Bandung
When overcoming 9440 km, you will have to change trains in Singapore, then the way to Bandung will take 22 hours (docking - 8.5 hours), in Singapore and Surabaya - 18.5 hours, in Singapore and Kuala Lumpur - 19 hours, in Tashkent and Singapore - 20 hours, in Delhi and Kuala Lumpur - 27 hours, in Hong Kong and Singapore - 21 hours.
At Bandung Husein Sastranegara International Airport, guests can use the prayer room, ATM machines, shops, 2 business lounges, restaurants, Internet, and watch TV.