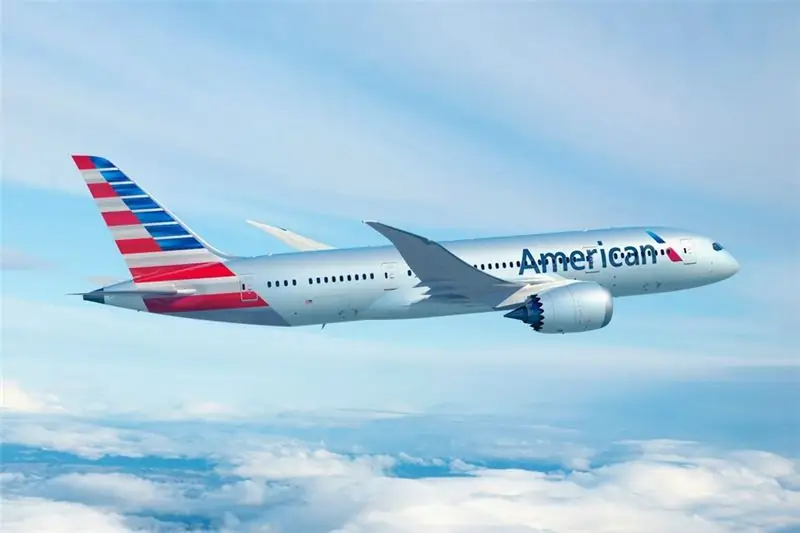 How many hours to fly from Moscow to the USA?
Flight Moscow - Washington
Flight Moscow - New York
Flight Moscow - Los Angeles
Flight Moscow - Chicago
Do you want to know how long to fly to the USA from Moscow, where you are lucky enough to see the New York Statue of Liberty, Chicago Trump Tower, the White House (Washington) and the Golden Gate Bridge in San Francisco, admire Niagara Falls, visit the Grand Canyon National Park.
How many hours to fly from Moscow to the USA?
Direct flights from the capital of Russia to the United States last at least 10 hours with Aeroflot, Singapore Airlines and Delta Airlines, and with the first stop (flight on board Korean Air, KLM, Hainan Airlines, Air Europa, Japan Airlines) - from 17 hours.
Flight Moscow - Washington
Passengers will spend 10.5 hours on board an Aeroflot aircraft, and a Moscow - Washington ticket (they are separated by 7,830 km) will cost them at least 16,000-18,800 rubles. It will take 20 hours on the road if you make a stop in Istanbul (5, 5-hour connection), more than 14, 5 hours - in London, 16, 5 hours - in Amsterdam (the flight lasts 12 hours), 13, 5 hours - in Paris, 16.5 hours - in Zurich (13-hour stay in the sky), 17.5 hours - in Vienna and London, 15 hours - in Copenhagen and Toronto, 16.5 hours - in Milan and Frankfurt am Main.
Upon arrival in Washington, tourists will be taken to one of the following airports:
Washington Dulles International Airport: Here you can withdraw cash from one of the ATMs, use free Wi-Fi and banking services, go shopping in a variety of stores, satisfy hunger in food establishments, swaddle and feed babies in special rooms. A Washington Flyer bus runs from the airport to Washington from 6 am to 10:15 pm (the journey will take less than half an hour).
Ronald Reagan Washington National Airport: equipped with a cafeteria, Wi-Fi zone, pharmacy kiosk, lost property, post office, duty-free shop … From here, it is advisable to take the subway or bus number 13G or 13F to the city.
Flight Moscow - New York
You can fly from Moscow to New York for at least 14,100 rubles, and the distance of 7,518 km will be "subdued" in 9 hours and 45 minutes together with Aeroflot (flights SU100 and SU102). When connecting in Casablanca, the trip will end in 14 hours (flight - 13 hours), in Vantaa - in 10.5 hours, in Warsaw - in 13 hours, in Milan - after 15 hours (4-hour break from flights), in Prague - in 17.5 hours (flight - 11 hours), in Barcelona - in 17 hours, in Geneva - in 12.5 hours, in Hamburg - in 15.5 hours.
John F. Kennedy International Airport has Wi-Fi, ATMs, restaurants, car rental, duty free, banks, souvenir shops, rooms for mothers with children … From the airport to the central metro stations in New York can be reached by train Air Train. Those interested can use the city buses (routes B15 and Q10).
Flight Moscow - Los Angeles
Moscow and Los Angeles are at a distance of 9,780 km, so you will have to spend almost 13 hours on the road together with Delta Airlines (the ticket price is from 15,800 rubles). 16.5-hour travel awaits those who fly through Berlin, 18-hour - through New York, 20, 5-hour - through London and San Francisco (the flight will last more than 16 hours), 19-hour - through Vienna and Munich, 21 hours - via Zurich and Munich, 19, 5 hours - via Venice and London.
Los Angeles Airport has hotels, waiting rooms (there are shops selling fresh newspapers, medicines, food, souvenirs), VIP lounges (Internet, TV, bar, meeting room are available for guests). Here you can rent a car, go shopping, find areas for children's leisure … You can reach downtown, North and West Los Angeles by Fly Away buses.
Flight Moscow - Chicago
A ticket Moscow - Chicago (distance - 8000 km) is sold at a price of at least 17300 rubles. A stop in Amsterdam will extend the air trip by 19.5 hours, in Paris - by 20 hours, in Abu Dhabi - by 30.5 hours (rest - 10 hours), in Madrid - by 17 hours (docking - 1.5 hours), in Warsaw - for 22 hours (8-hour respite), in New York - for 19 hours (flight - 14 hours).
Chicago O'Hare International Airport has rooms for mothers with children, car rental offices, restaurants, ATMs … Buses (40 minutes) and subway (blue line) travel to downtown Chicago.