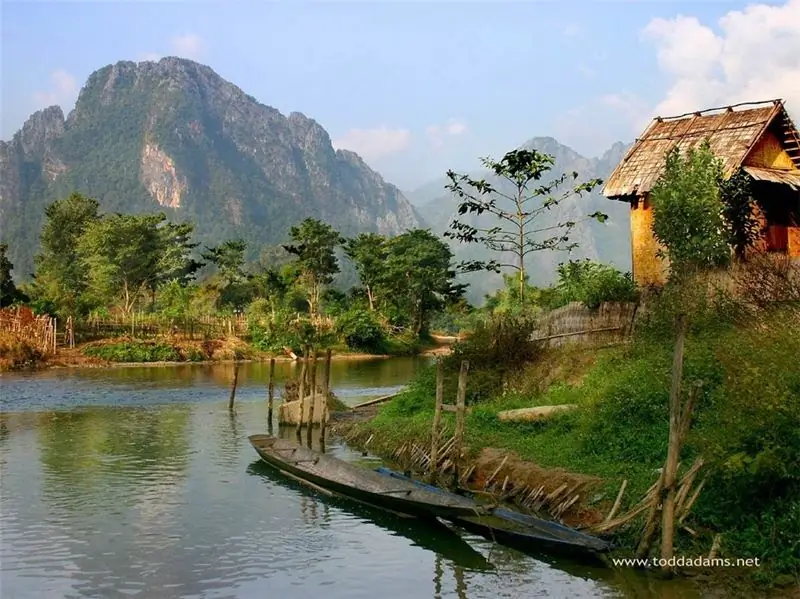 The "country of a million elephants and a white umbrella" was once called the Lao People's Democratic Republic. There is enough of both here and today, but there is no sea, and, therefore, travel agencies cannot offer the traveler a vacation in the resorts of Laos in the usual sense of the word. But Laos is rich in magnificent natural beauty and amazing ancient buildings of the Mon and Khmer tribes inhabiting it.
Solo or in an ensemble?
When planning a trip to Southeast Asia, experienced travelers usually include this country in the route as a nice appendage to a solid piece of cake in the form of Thailand, Cambodia or even Vietnam. Unlike Laos, the neighbors can boast of decent resorts, and the tourist infrastructure of Thais or Cambodians is much better developed.
For sightseeing outside the cities, it is worth hiring an official guide or guide to get professional assistance with entry permits.
Two capitals - two stars
The main interest of tourists in Laos is represented by the two capitals of the republic - modern and ancient:
Vientiane is quite cosmopolitan, but does not evoke such large-scale emotions as Bangkok or even Phnom Penh. Despite the status of the capital, this city looks quite provincial and very welcoming to guests. Its main pride is the magnificent manicured parks of all shapes and sizes, and the countless colorful monuments of Buddhist architecture will not let the photographers get bored.
Luang Prabang was the Lao capital from the mid-14th to the mid-20th century. Its main status today is a World Heritage Site protected by UNESCO. The famous sights of the ancient capital and cultural and historical resort of Laos are numerous temples and palaces of the royal dynasty.
Buddha and Mekong
One of the most amazing places in Laos, 25 km from its ancient capital Luang Prabang - Paku cave. Where the Wu River flows into the full-flowing Mekong, a complex of dungeons has formed, which has collected numerous statues of Buddha. Carved out of stone and wood, huge and small, old and modern, they end up here thanks to the locals. Lao people have been bringing Buddha to the Upper and Lower Caves for several centuries, and today the "exhibition" of Paku caves numbers at least four thousand sculptures.
You can get to the amazing Lao landmark only by boats from the ancient capital.